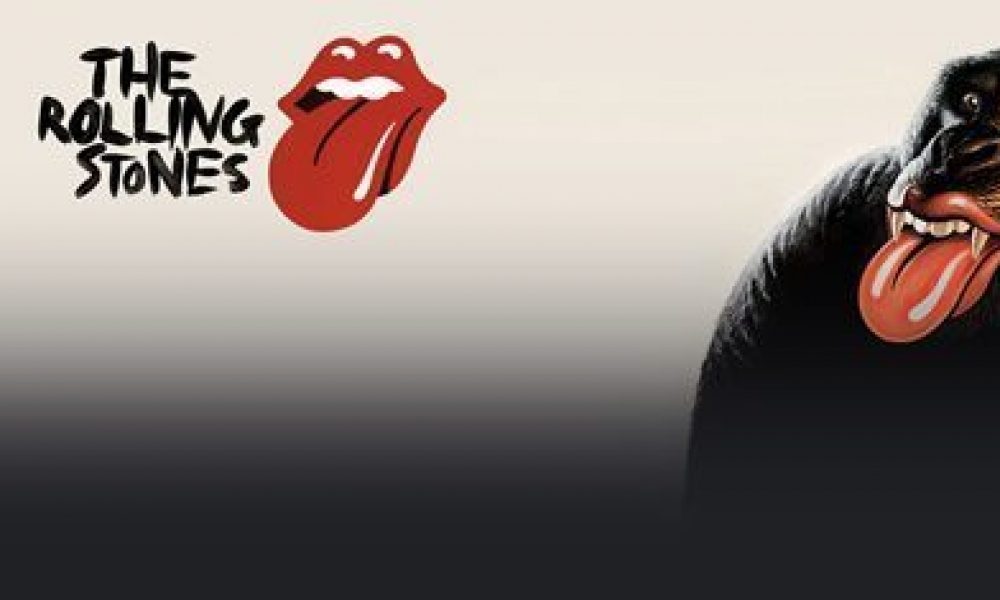 In late 1961, Michael Philip Jagger went to the London School of Economics to study the very same. Not long after beginning his course, he met Keith Richards at Dartford railway station; both on their respective ways to college­, the two eighteen-year-olds had known each other briefly at primary school. Under Mick's arm was a collection of imported R&B records that he had ordered from Chicago and New York. One that particularly attracted Keith's attention was by Chuck Berry. The two teenagers talked about Chuck, music in general, and as they parted they arranged to meet again to check out each other's record collection. The rest of course, is history… Come and explore the music that inspired The Rolling Stones to help you to understand everything great about their music.
"We talked about it [music] to insane and ridiculous lengths… Talking of Muddy Waters and Bo Diddley." – Mick
When they started out; Mick, Keith, Charlie, Brian Jones and Bill Wyman took inspiration from the great Blues artists that recorded for Chess Records – Chuck Berry, Bo Diddley and Muddy Waters, whose record, 'Rollin' Stone' gave the band their name. Before they got a record contract, and for a while after they did, like most every other band from the era, they played and recorded covers by their favourite artists. Not just the Chess Records greats, but also Jimmy Reed, Marvin Gaye, Solomon Burke, Bobby Womack and a host of other Blues and R&B artists.
Among their early covers was 'Come On', written by Chuck Berry, which was the band's first single release in mid 1963. 'Not Fade Away' – a cover of Buddy Holly's song – with its Bo Diddley beat, was their third single which followed 'I Wanna Be Your Man', written by Lennon & McCartney (The Beatles version actually appeared on the album With The Beatles, released two weeks after the Stones' single). Their first two number 1 singles in the UK would also be covers; 'It's All Over Now' was originally recorded by the Valentinos featuring Bobby Womack, and 'Little Red Rooster' was a Willie Dixon song originally recorded by Howlin' Wolf. On their first UK album they recorded 'Mona', a Bo Diddley song, Chuck Berry's 'Carol' and 'Can I Get A Witness', originally recorded for Tamla Motown by Marvin Gaye.
On Thursday July 12th 1962, The Rolling Stones went on stage at the Marquee Club in London's Oxford Street. The week before Mick was interviewed by a music paper, saying "I hope they don't think we're a rock 'n' roll outfit". In the intervening fifty years "The Greatest Rock And Roll Band In The World" have performed live in front of more people than any band in history. They've had No.1 singles and albums in every country that has a popular music chart, as well as becoming icons of popular culture.
The release of GRRR!, the 50th-anniversary collection, takes a unique look at their career; unique because the music is selected by the band to tell their amazing story through fifty tracks, spanning their entire career. Having been around for so long, it inevitably means that the Stones have had a number of distinct phases in their career. Below we take a look at each period in the band's history and the tracks from each era featured on GRRR!. Click on any of the red links for more in depth information on the albums and the eras that define The Rolling Stones.
The Rolling Stones 1963-67
From 1963, when Decca Records signed them, until 1967 when they released Their Satanic Majesties Request, they were a group who concentrated on securing hit singles… just like everyone else at the time. Most of their single releases were not even included on their early British albums. In 1963 and the first half of 1964, Mick and Keith had not found their song-writing mojo and the majority of the band's early recordings – including those on their first album and their first four singles – were covers.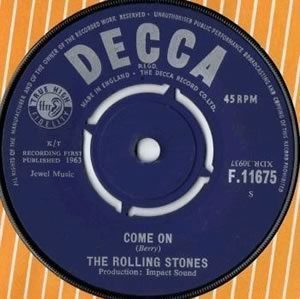 Come On (1963)
Written by one of their early heroes, Chuck Berry, the band's first single was recorded at the old Olympic Studios near London's Marble Arch on 10 May 1963. Released a month later, it just crept into the U.K. Top 20.
Not Fade Away (1964)
Their third single was a cover of a Buddy Holly record, with its Bo Diddley beat. It followed 'I Wanna Be Your Man' which was written by Lennon & McCartney. 'Not Fade Away' was recorded at Regent Sound in London on 10 January 1964 and made No.3 on the U.K. charts following its release in late February. It's the first record on which Mick really sounds like Mick; while Keith plays guitar and it's Brian Jones on harmonica.
It's All Over Now (1964)
Originally recorded by The Valentinos (the Womack family band with Bobby Womack as lead singer and the song's co-writer), The Stones heard it the day they arrived in the USA in June 1964 at radio station WINS when Murray the K. played it for them. They recorded it at Chess Studios in Chicago, a little over a week later. It was released in the U.K. just sixteen days after it was recorded and went to No.1 – the band's first.
Little Red Rooster (1964)
Written by Willie Dixon and originally recorded by Howlin' Wolf, this was an unlikely follow-up to their first chart-topping single but did just as well and in so doing became the first blues single to top the U.K. charts. Surprisingly perhaps for some, it was not recorded at Chess Records but at London's Regent Sound Studios on 2 September 1964.
The Last Time (1965)
The Stones made it three No.1s in a row in the spring of 1965 with this track. It was also the first Jagger/Richards composition to top the charts. Originally recorded on 18th January at RCA Studios in Hollywood, the vocals were re-recorded a month later, just two weeks before its U.K. release.
(I Can't Get No) Satisfaction (1965)
Their 7th British and American single became the first to top the charts on both sides of the Atlantic. It was released in the U.S.A. almost two months before the UK and is, without doubt, the most famous intro in rock music… the ultimate 60s rock riff? It was recorded on 12 May 1965 at RCA Studios in Hollywood and is on the U.S. version of Out of Our Heads.
Time Is On My Side (1964)
This was the 4th American single, but never released as a 45 in the U.K. at the time. The song was originally credited on the label to Meade and Norman, whereas the sole writer was in fact Norman Meade (a.k.a Jerry Ragovoy). Originally recorded as a b-side by Irma Thomas in early 1964, it was on the Stones second U.K album and was recorded at Chess Records in June 1964.
Get Off Of My Cloud (1965)
The Stones 5th U.K. single in a row to top the charts, doing so for three weeks in November 1965. Written by Mick and Keith, it was their eighth single in both America and Britain and topped the charts on both sides of the Atlantic. Recorded at RCA Studios in Hollywood, it features Mick's lyrics with Keith's melody.
Heart Of Stone (1965)
Featuring Ian Stewart, the "Sixth Stone" on piano and recorded in November 1964 at RCA Studios, this became the fifth single to chart in America but was not released as a 45 in the U.K.. It's on the U.S. album, The Rolling Stones Now! and the U.K. version of the album, Out of Our Heads.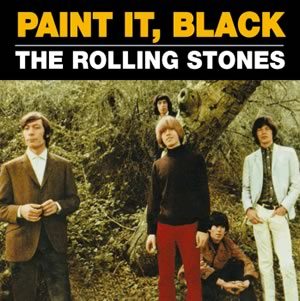 19th Nervous Breakdown (1966)
The 9th British single, was indicative of a new trend in pop singles,as it ran for almost four minutes, a minute longer than the norm. It faltered at No.2 in both the U.K. and the U.S.A., although on the NME chart in Britain it held the No.1 slot for three weeks. Another recorded at RCA in Hollywood, it came out in February 1966.
As Tears Go By (1966)
The B-side of '19th Nervous Breakdown' is also to be heard on the U.S. album, December's Children (And Everybody's). It was one of the earliest songs written by Mick and Keith and was originally recorded by Marianne Faithfull, who took it to No.9 on the U.K. charts in late 1964 and in so doing launched her career.
Paint It Black (1966)
This single returned the Stones to the top of the U.K. singles chart in early summer 1966, having been recorded at RCA Studios in March. It features Brian on sitar and acoustic guitar, Keith playing electric guitar, Charlie on drums, Mick; vocals, and Bill playing the bass on the organ pedals using his fists.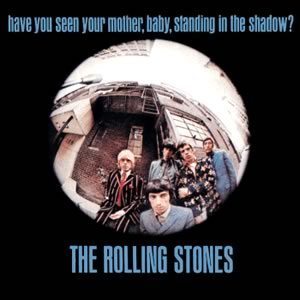 Under My Thumb (1966)
You may be surprised to know that this classic was never a UK or American single. It came out on the 4th British album, Aftermath and also featured on the U.S version of the album. It features Brian playing the marimba and was recorded at RCA Studios in March 1966.
Have You Seen Your Mother, Baby, Standing In The Shadow? (1966)
Written by Mick and Keith during their 5th U.S. tour in the summer of 1966, it became their 11th UK single and 13th American release. With it's Phil Spector like overtones it was expected to be another number one, but surprisingly only made No.5 in Britain. It marked the start of the Stones becoming a rock band, less concerned about chart single success. A live version can be heard on the album, Got Live If You Want It. The single version was the opening track to the U.K version ofBig Hits (High Tide and Green Grass).
Ruby Tuesday (1967)
A double A-side with 'Let's Spend The Night Together' it became the first Stones hit in many years to be recorded in the U.K. Made with engineer, Glyn Johns in November 1966 at Olympic Studios in Barnes, West London it got to No.3 in the U.K charts but topped the American Hot 100.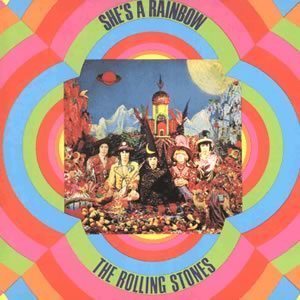 Let's Spend The Night Together (1967)
The band's first single of 1967, was appropriately one of their most controversial. It was the 12th single release in Britain and the 14th in America. Banned by many radio stations (some bleeped out the word 'night') and on TV, Mr Ed Sullivan forced them to change 'night' to 'time'. It simply asserted what most pop singles had been suggesting for years, without really saying so ('Rock Around The Clock' to name just one).
She's A Rainbow (1967)
FromTheir Satanic Majesties Request released in 1967, this was also another U.S only single, reaching No.28 on the American charts; the strings were arranged by John Paul Jones, later to find fame with Led Zeppelin, but back then a hard working session musician.
We Love You (1967)
Released as a U.K. single in August 1967, as their 13th U.K single, it only managed to make No.8 in the UK chart. It was designated as a "Thank You" to fans for being loyal to Mick, Keith & Brian during their recent court appearances. John Lennon & Paul McCartney added backing vocals when it was recorded at Olympic Studios.
The Rolling Stones 1968-78
Over the next decade the band took greater control of their own destiny, creating albums that are now the benchmark by which other bands have judged themselves. It was an era that began with the album, Beggars Banquet and ended with Some Girls. They became known as "The Greatest Rock And Roll Band In The World" in 1969 and now it is virtually interchangeable with their name. At the start of the period, Mick Taylor had joined the band in place of Brian Jones and by the end of the decade he was himself replaced with Ronnie Wood, who had started out in a band named The Birds before joining Rod Stewart in The Faces. It was in this period that the Stones first took inspiration from the music of Jamaica. According to Keith, "Jimmy Cliff recorded The Harder They Come in the same room we used to record some of Goats Head Soup, with the same engineer Mike Chung. A great four-track studio. They knew where the drums were exactly right and to prove it, bang bang, they nailed down the stool."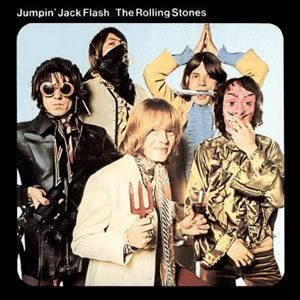 Jumpin' Jack Flash (1968)
Honed to perfection at sessions during March and early April 1968, under the guidance of new producer Jimmy Miller, this was the 14th UK and 17th US single. With Keith's guitar tuned to an open E giving a fantastic ringing quality to his playing, it cuts through – it's the perfect radio record and topped the UK chart in the summer of 1968.
Honky Tonk Women (1969)
Released the day before the Stones played Hyde Park in the wake of Brian Jones death, this fabulous single, with its subtle horn charts, funky guitar riff and a dream chorus, featured new guitarist Mick Taylor. It was the 15th British single (their 19th in America and first performed at Hyde Park – there would be many more). It had been recorded over a number of days during May and June, including Mick T's first session with the Stones on June 1, at which Jimmy Miler played the now famous cowbell intro.
Sympathy For The Devil (1968)
The opening track Beggars Banquet is quintessential Rolling Stones. Featuring Ginger Johnson's African Drummers, who appeared with the Stones at Hyde Park, it was mainly recorded in June 1968 at Olympic Studios and was originally called 'The Devil Is My Name'.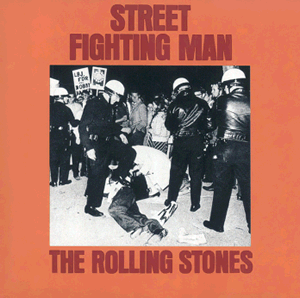 You Can't Always Get What You Want (1969)
The B-side of 'Honky Tonk Women' and closing track of the album,Let it Bleed, was recorded at Olympic studios during November 1968, with additional sessions during March and May 1969. It features the 60-strong London Bach Choirm arranged by Jack Nitzsche, who worked with Phil Spector along with Al Kooper on piano, organ and French horn; Al would later produce Lynyrd Skynyrd.
Gimme Shelter (1969)
The opening track from the 1969 album, Let it Bleed came out just prior to the Stones playing the infamous Altamont Festival. It features Merry Clayton on backing vocals, which were recorded at Elektra studios in Los Angeles.
Street Fighting Man (1968)
The opening track on side two of the 1968 LP, Beggars Banquet was also their 18th US single, issued over three months before the album came out. Its comparative lack of success, was due in part to being banned by many radio stations after its release coincided with massive demonstrations in Chicago against Mayor Richard Daley.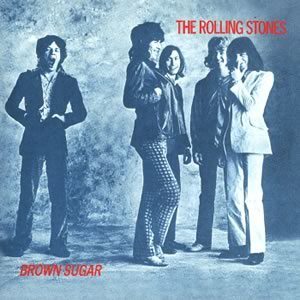 Wild Horses (1971)
On December 2 1969, just prior to heading west to San Francisco for the Altamont Festival, the Stones spent 3 days recording at the 8-track Muscle Shoals Sound Studios and among the tracks they cut was 'Wild Horses', with Memphis session player Jimmy Dickinson on piano. It became the third track on their 1971 album, Sticky Fingers and a U.S-only single in June 1971, reaching No.28 on the Hot 100.
Brown Sugar (1971)
The opening track, as well as the lead single from Sticky Fingers, it's everything that's best about the Stones. It failed to top the UK charts, kept from No.1 by Dawn's Knock Three Times, but became the band's second consecutive US chart topper, a feat they hadn't managed since 'Satisfaction' followed 'Get Off My Cloud' back in 1965.
Happy (1972)
With Keith on lead vocals, this was released as the second single to be taken from Exile on Main St in July 1972 and made No.22 in America. It was recorded in the summer of 1971, at the Villa Nellcôte in the south of France, in about four hours; producer Jimmy Miller plays drums.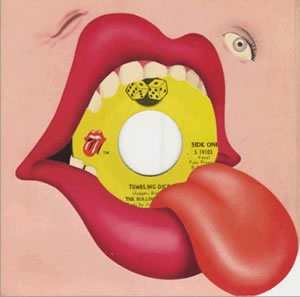 Tumbling Dice (1972)
This was the first single to be lifted from Exile on Main St and it made No. 5 in the UK charts in May 1972. It was another track recorded at the Villa Nellcôte in the summer of 1971 and has Mick Taylor on bass and Mick plays rhythm guitar.
Angie (1973)
The closing track on side one of Goats Head Soup it became the band's 7th US No.1 and was their 24th US single; it was their 18th British single and made No.5 in September 1973. The piano is played by long time Stones' sideman, Nicky Hopkins who had been a member of Quicksilver Messenger Service.
Rocks Off (1972)
The opening track from Exile on Main St – do they come any better? It was mostly recorded at Nellcôte in the summer of 1971 before being finished in Los Angeles in March 1972. Besides the Stones it features Nicky Hopkins and brass players, Jim Price and Bobby Keys.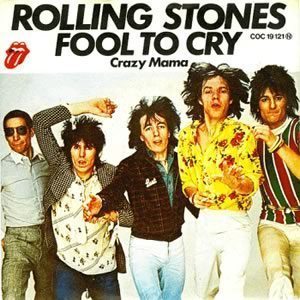 Doo Doo Doo Doo Doo (Heartbreaker) (1973)
Another track from 1973's Goats Head Soup it and was the second single to be taken from the album, but only in the USA where it made No.15. Keith plays bass and it also features Billy Preston on clavinet.
It's Only Rock 'N' Roll (1974)
The anthemic, 26th US single and the 19th in Britain came out a month before the album for which it was the title track in August 1974. Begun in late 1973 at Ronnie Wood's house in Richmond, Surrey and finished in the spring of 1974 it sums up everything that any self respecting rock band feels.
Fool To Cry (1976)
The seventh of the eight tracks on the 1976 album, Black And Blue was recorded in December 1974, just after Mick Taylor left the band. In their search for a new guitarist they auditioned Wayne Perkins (he played on Bob Marley's album Catch A Fire) and it's him playing guitar on the track that was the lead single from the album; 'Fool To Cry' made No.6 on the U.K singles chart.
Miss You (1978)
This was the lead single from the album, Some Girls and topped the US charts in the summer of 1978, spending longer on the Billboard chart than any of their previous records; it made No.3 in Britain. Its fabulous bass riff was Billy Preston's doing, as he came up with the original idea and Bill Wyman gave it some polish.
Respectable (1978)
The second U.K single to be taken from Some Girls that came out in the autumn of 1978 as a follow-up to'Miss You'. Originally written by Mick as a slower tempo song it was Keith that gave it some bight.
Beast Of Burden (1978)
Another track from Some Girls that was recorded at the back-end of 1977; it was the follow-up to 'Miss You' in America, where it made No.8 on the charts. It is principally a song written by Keith, with Mick working on the verse lyrics.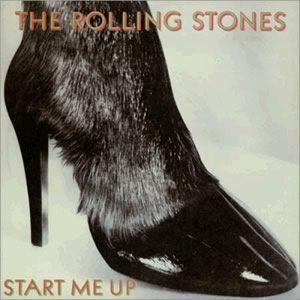 1978 Until Forever
Since 1978, the Rolling Stones have become one of the biggest attractions in live music. However, their recording career has continued to be very active and even in their 50th anniversary year, with the release of the single, 'Doom and Gloom' they prove that they still have the magic to be able to conjure up great records.
Emotional Rescue (1980)
The album that took its title from this track and the single came out at the end of June 1980. According to Mick, "Emotional Rescue was me and Charlie and Woody. And just on our own. And, it was like towards the end of the sessions." It made No.9 in the U.K and No.2 in America.
Start Me Up (1981)
The opening track and lead single from the album Tattoo You picked itself. It's another one of those Stones titles that just had to be a hit, making No.2 in the USA in the summer of 1981 and No.7 in the U.K. It had first been recorded in 1975 during the Black And Blue sessions with a far more reggae vibe to it, taking on the rock feel when it was redone for their 1981 album.
Waiting On A Friend (1981)
The closing track from Tattoo You became the bands 35th U.S single when it came out in November 1981, making No.13 on the Billboard chart. It's another that had a long gestation, going all the way back to 1970, when Mick Taylor worked on it with Mick Jagger. Legendary jazz saxophonist Sonny Rollins plays on the track.
Undercover Of The Night (1983)
Very much a Mick song, that Keith admits to just playing on. Also on the track are reggae legends, Sly and Robbie and when it came out in November 1983 as the lead single from the album, Undercover, it made the U.S top 10 and No.11 in the U.K.
She Was Hot (1983)
The second single to be taken from the album Undercover came out in early 1984 and is the last single to feature original band member Ian Stewart on piano.
Streets Of Love (2005)
A double A-side along with 'Rough Justice' from the 2005 album, A Bigger Bang. Despite only making No.15 in the U.K it was a massive hit around the world, including a No.1 in Spain.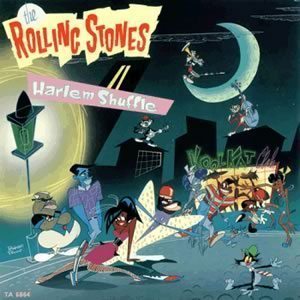 Harlem Shuffle (1986)
Originally recorded and released by Bob and Earl in 1963 the Stones version recorded their version for the 1986 album, Dirty Work features Bobby Womack on backing vocals. It made No.5 in the U.S and No.13 in Britain.
Mixed Emotions (1989)
Written in Barbados, recorded in Montserrat in 1989 it has Keith, Ronnie and Mick on guitars and was the second track on their 1989 album, Steel Wheels. It made No.5 on the U.S. charts and No.1 on the American Mainstream Rock Tracks chart.
Highwire (1991)
With its political overtones about the fall-out from the Gulf war this 1991 single was the first to be released from the album, Flashpoint.
Love Is Strong (1994)
The opening track and first single from the 1994 album, Voodoo Lounge. It was largely written by Keith at Ronnie Wood's house in Ireland where it was recorded in September 1993.
Anybody Seen My Baby? (1997)
Written by Mick and Keith the chorus with its similarity to k.d. Lang's 'Constant Craving' earned the Canadian singer and her co-writer, Ben Mink and writing credit on this track from the 1997 album, Bridges to Babylon. Keith's daughter Angela, prior to the record's release pointed out the similarity to 'Constant Craving'.
Don't Stop (2002)
This track was originally one of the bonus songs to appear on the 2002 compilation Forty Licks that is now unavailable. Written by and large by Mick he had intended it for his solo album but according to him, "That sounds very much like a Stones' song." Recorded at Guillaume Tell Studios, in Suresnes, France it also came out as a single.
Doom And Gloom (2012)
This is the lead off single to be taken from GRRR! in 2012 to mark the 50th anniversary of the Stones. It features Mick on the opening guitar riff and was released as a single. It was credited as being one of the Top 20 tracks of 2012 by Rolling Stones magazine.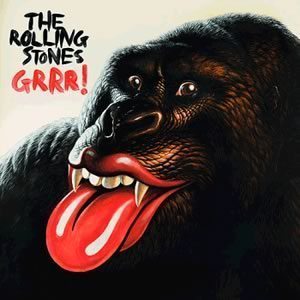 One More Shot (2012)
The other track from GRRR! that featured, as a single was this one that is very definitely written by Keith. It has the ringing guitar riff that just shouts: "The Stones" and along with all the other touches, from a great piano motif that honours old friend Ian Stewart to a menacing Mick vocal it proves that they are the once and future "Greatest Rock and Roll Band in The World".
For The Rolling Stones, there has never been a sense of satisfaction, no sense that that they have got what they want. For them, now is the beginning of the next chapter of not just "The Greatest Rock And Roll Band In The World" but also the most exciting and talked about group in the history of rock music.
Format:
UK English