Career-Spanning Rammstein Box Set Lands!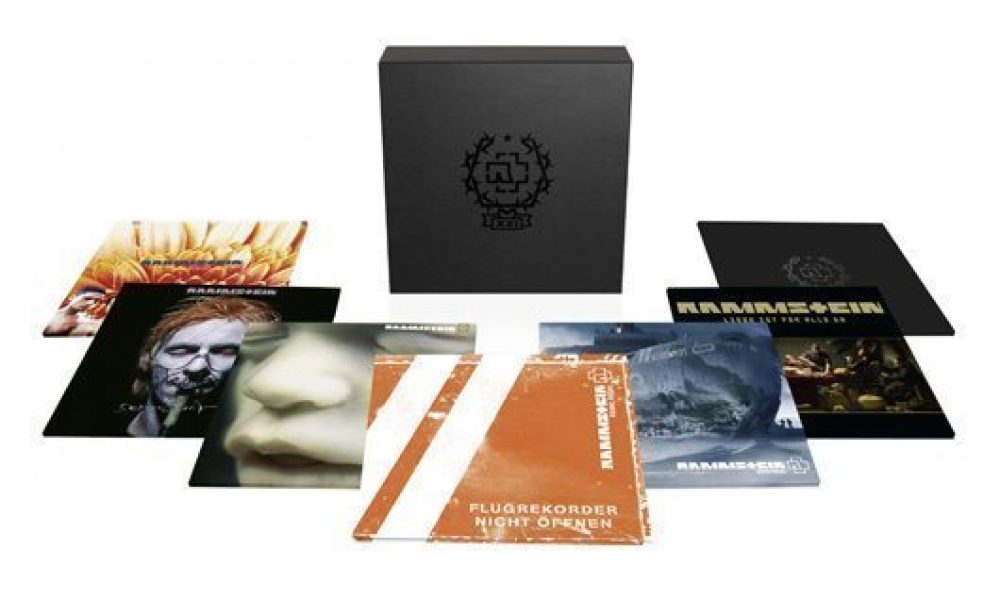 In over two decades of uncompromising music-making, Rammstein have evolved from their initial hard rock beginnings to dominate the industrial and dance-rock scenes. Single-handedly defining the music termed "Neue Deutsche Härte" (New German Hardness) with their debut album, Herzeleid, released in 1995, they have gone on to become one of the most ambitious and fearless bands of any genre. Now, with 21 years of audacious music-making behind them, and having established a reputation for performing fearlessly experimental, theatrical live shows, on 4 December they unleash XXI, a stunning, limited-edition 14-LP collection, each copy of which comes packaged in an individually laser-numbered slipcase.
With each of their six albums – five German chart-toppers, including 2009's Liebe Ist Für Alle Da, which also entered the UK Top 20 entry, – pressed on 180g double-vinyl, XXI makes Rammstein's discography available in stunning clarity, freshly remastered by the band's long-time producer Jacob Hellner, along with mastering engineer Svante Forsback. As well as the original LPs, the set includes an extra double-album, Raritäten, which collects a host of rarities, non-album cuts, fan-edition single releases and a previously unheard full-band version of 'Los', a track that appeared in a far more stripped-down version on the group's 2004 album, Reise Reise.
In their two-decade existence, Rammstein have redefined the term "art-rock", approaching their career as an ongoing artistic project with scant regard for taboos. With a barrage of songs that tackle, with brute frankness, everything from real-life air crashes to predilections for sexual extremes, the group have attracted censorship and commendation in equal measure – sometimes for the same project. An absolutely unstoppable force, and one of the most remarkable bands to emerge in the 90s, in XXI Rammstein receive a fittingly sumptuous tribute to what has become an extravagant career – in every sense of the word.
Format:
UK English