'Day Breaks' In Deluxe Formats For Norah Jones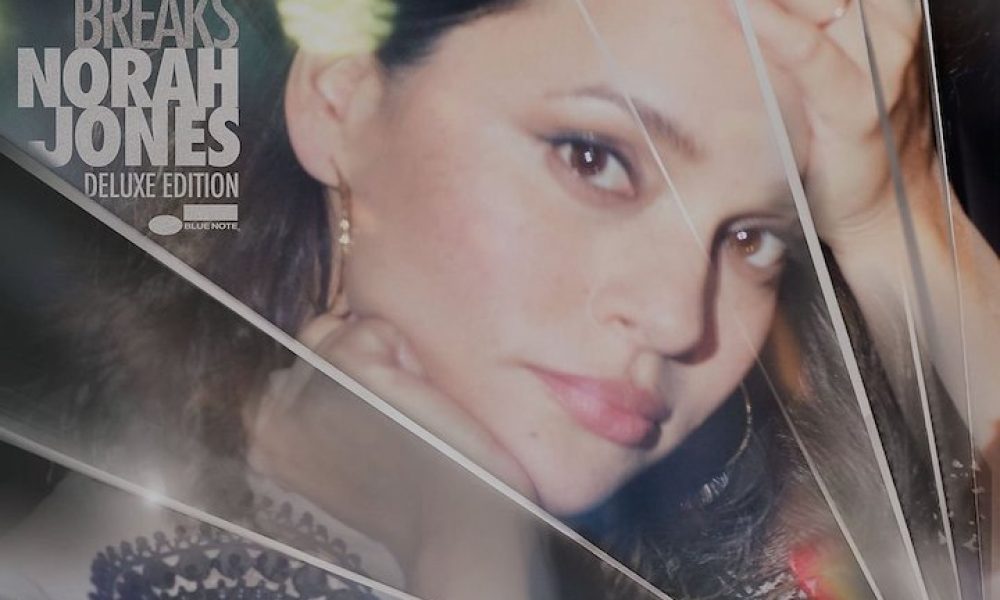 Blue Note will release a deluxe edition of Day Breaks, the acclaimed 2016 album by Norah Jones, on 27 October. It will be available as a two-CD set and a limited edition two-LP, 180 gram vinyl version, with a silver foil cover. The expanded version will also be available at all digital retailers and streaming services on the same day.
The release includes the original 12-track album, released in October last year, on the first disc. Disc two adds nine songs recorded live in New York City, when Jones played her album release shows at the Sheen Centre's Loreto Theater that month. They include songs from  Day Breaks such as 'Flipside' and Horace Silver's 'Peace,' alongside favourites from her huge-selling catalogue such as 'Don't Know Why' and 'Sunrise.'
Last night (14), Jones finished a run of five sellout shows at the (le) poisson rouge in New York, and follows them by travelling to London for shows at the celebrated Ronnie Scott's jazz club on 25 and 26 September. Then on 28 October, the artist will appear for the fourth time on the long-running PBS series Austin City Limits. Here's Norah with her group performing 'Peace' at one of her Sheen Centre shows:
Order the deluxe edition of Day Breaks.
The track listing for the deluxe release is as follows:
Disc One (original album)
1. Burn
2. Tragedy
3. Flipside
4. It's A Wonderful Time For Love
5. And Then There Was You
6. Don't Be Denied
7. Day Breaks
8. Peace
9. Once I Had A Laugh
10. Sleeping Wild
11. Carry On
12. Fleurette Africaine (African Flower)
Disc Two (Live at The Sheen Center for Thought & Culture)
1. Peace
2. I've Got To See You Again
3. Out On The Road
4. Sunrise
5. Burn
6. It's A Wonderful Time For Love
7. Flipside
8. Don't Know Why
9. Fleurette Africaine (African Flower)
Format:
UK English