The Perfect impulse! Purchase!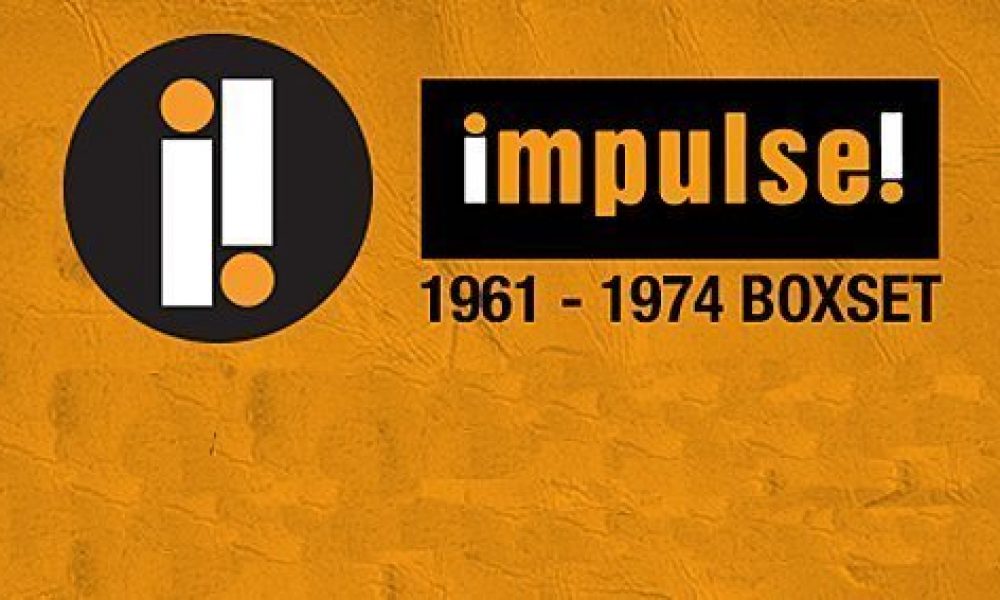 If Blue Note embodies a sense of cool and Verve, jazz steeped in history, then impulse! says fresh and forward movement – a sense of impetus. Everything about the label that issued its first long-playing records in 1961 was modern, go ahead and dynamic – even it's name and the clever use of the exclamation mark demanded our attention. impulse! are celebrating this iconic label with the release of a 25 CD box set covering the period from 1961 – 1974
Each of these 25 classic impulse! albums helps to tell the story of a record label whose genesis was in the last year of the 1950s – a time when jazz was on the cusp of another phase in its meandering development. The history of jazz is not linear, it's multi-faceted, with inter-connecting waves of creativity that overlap and sometimes bisect one another; it was impulse! that played a major role in taking jazz through the turbulent musical decade of the 1960s and beyond.
The albums in this collection have connections to the jazz age of the pre-war era as well as new vibrant music at the very cutting edge. There's big band jazz, small group jazz, soloists – some of the very best on their chosen instrument – along with ensemble playing that is truly exciting. These 25 albums helped to define jazz at a time when music as a whole was going through a greater degree of change than at any time in its history.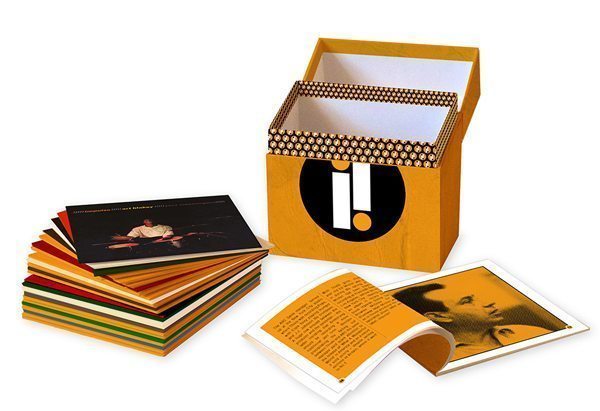 impulse! began in 1960 as a specialist jazz label, a subsidiary of ABC-Paramount Records, under the direction of producer Creed Taylor, a man perfectly simpatico with the jazz cats he wanted to record – they all trusted Creed Taylor. While Taylor was the first head of impulse! it was Bob Thiele and Ed Michel that built on the great work that had been done in setting up the label. While they released albums that were musically varied, the label's sophistication and the sensibilities went way beyond just the music. Each record was beautifully packaged, innovatively designed and well photographed, and all were aimed at discerning jazz fans with taste. There was no mistaking an impulse! record – from the outset the orange and black logo represented the best in jazz.
Even more important was how impulse! records sounded. Many of the albums in the box were recorded at Rudy Van Gelder's studio in Englewood Cliffs in New Jersey. The studio and especially Van Gelder's talent for giving his records great 'presence' as well as warmth is there for all to hear. What good is a good-looking record if it doesn't sound fantastic?
impulse! has been called, 'The House That Trane Built,' which freely acknowledges the role John Coltrane played in the label's success. The sales of his albums made a great deal of money and perhaps some of what was released by the impulse! may never have happened if it wasn't so successful. If life imitates art and jazz is the greatest art form that America has given to the world then there have been few record labels that are as important as impulse! – the way that it grew so vigorously in its early days, provided us with such luxurious music and gave us such a rich taste of the artfulness of jazz. Trane may indeed have built it, but impulse! has been nurtured by recording artists and music that is among the best there is. impulse! 1961 – 1974 is both testament to some fabulous musicians as well as Creed Taylor, Bob Thiele and Ed Michel – the three men who were the caretakers in 'The House that Trane Built'.
I. Art Blakey And The Jazz Messengers- Jazz Messengers!!!!!
II. Max Roach- Percussion Bitter Sweet
III. Shelly Manne- 2-3-4
IV. The Gil Evans Orchestra – Into The Hot
V. Quincy Jones – The Quintessence
VI. Benny Carter And His Orchestra- Further Definitions
VII. Roy Haynes Quartet – Out Of The Afternoon
VIII. Duke Ellington & Coleman Hawkins- Duke Ellington Meets Coleman Hawkins
IX. Freddie Hubbard- The Artistry Of Freddie Hubbard
X. Chico Hamilton- Passin' Thru
XI. John Coltrane Quartet- Ballads
XII. Sonny Stitt & Paul Gonsalves- Salt & Pepper
XIII. Charles Mingus- Mingus Mingus Mingus Mingus Mingus
XIV. McCoy Tyner- Today And Tomorrow
XV. Oliver Nelson- More Blues And The Abstract Truth
XVI. Shirley Scott- Queen Of The Organ
XVII. Earl Hines- Once Upon A Time
XVIII. Sonny Rollins- Alfie
XIX. Stanley Turrentine- Let It Go
XX. Dizzy Gillespie- Swing Low, Sweet Cadillac
XXI. Tom Scott- Rural Still Life
XXII. Alice Coltrane- Journey in Satchidananda
XXIII. Charlie Haden- Liberation Music Orchestra
XXIV Gato Barbieri- Chapter One: Latin America
XXV. Keith Jarrett- Death And The Flower
Format:
UK English