Eric Clapton Studio Albums Box Set Announced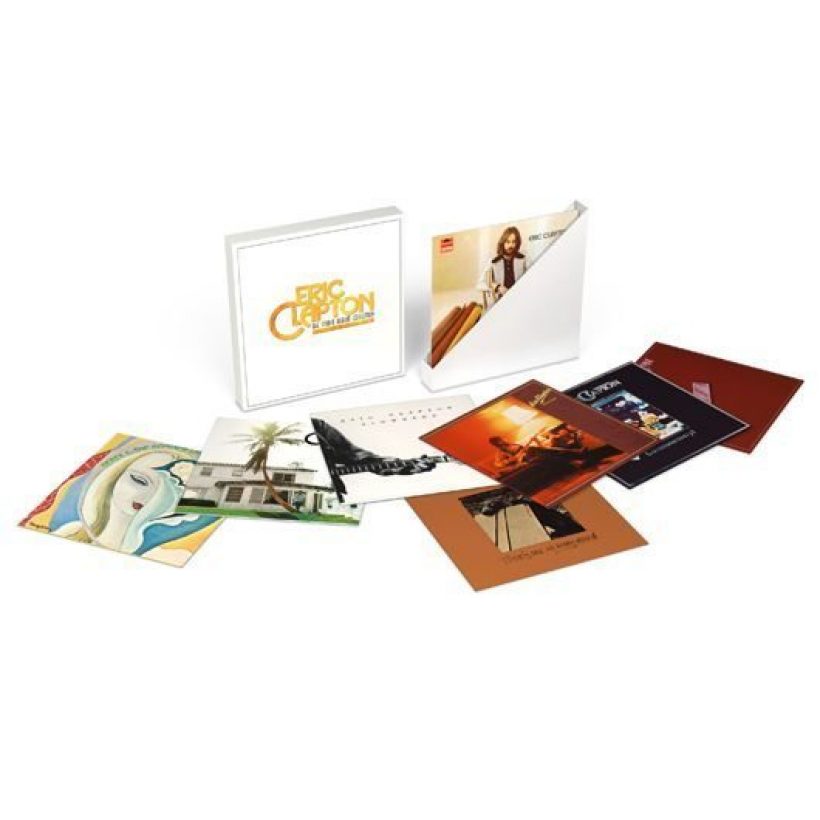 After changing the face of rock music with Cream in the 60s, Eric Clapton embarked on an equally notable solo career, releasing a string of albums throughout the following decade, and marking himself out as one of the most influential guitarists of his generation. From the 1970 album Layla And Other Assorted Love Songs, recorded with Derek And The Dominos, through to 1981's Another Ticket (released under his own name, but with notable contributions from British blues legend Albert "Mr Telecaster" Lee), Clapton issued eight records, among them the US chart-topping (and UK No.3) LP 461 Ocean Boulevard, in 1974, and the 1977 US No.2 album Slowhand, titled for the nickname that Clapton's old Yardbirds manager, Giorgio Gomelsky, gave him in 1964.
Collected together on The Studio Album Collection, which is released on 29 January 2016, the albums that Clapton recorded for Polydor/RSO during this period are reissued on 180g vinyl, in replica original artwork. Additionally, and especially for this box set, both Layla And Other Assorted Love Songs, and Clapton's self-titled 1970 album, have been remastered, while the box also includes a download code for each of the albums.
During the same timeframe that Clapton made these solo outings, he was much in-demand as a guest star, making notable contributions to releases by artists as diverse as Stephen Stills, Howlin' Wolf, Waylon Jennings and British blues icon Alexis Korner. An unstoppable creative force throughout the 70s, Clapton also turned out a number of career-defining singles – all included in The Studio Album Collection – among them the ubiquitous 'Layla' and to iconic solo outings 'I Shot The Sheriff' (a cover of Bob Marley's 1973 classic) and a definitive take on JJ Cale's 'Cocaine'.
Containing some of the finest work that Clapton recorded under his own name, The Studio Album Collection stands as a monumental testament to one of the most influential guitarists in history.
Format:
UK English