James Taylor Confirms 'Before This World' Album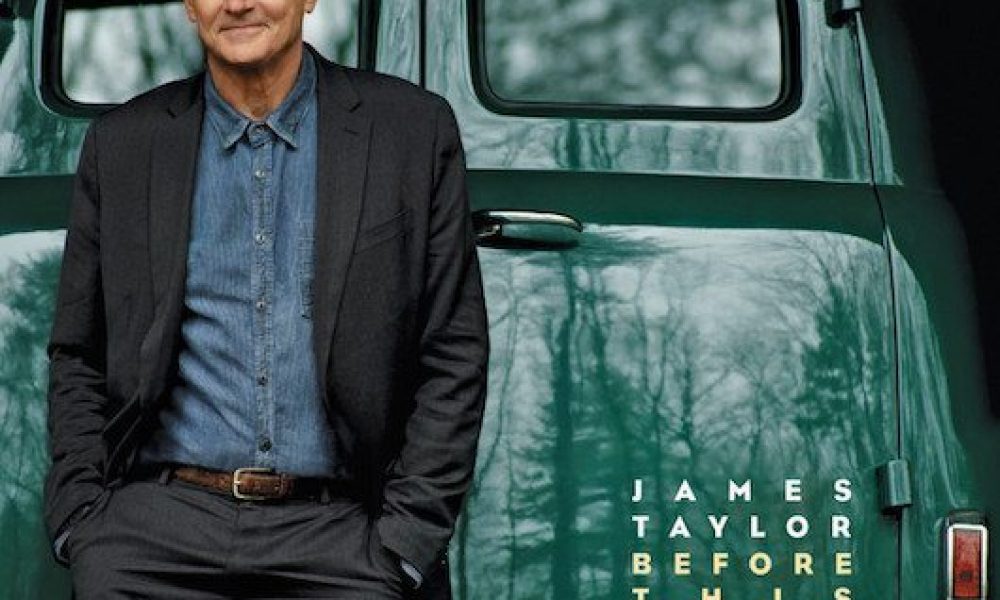 The long-awaited release of James Taylor's new album on Concord/Decca, 'Before This World,' has been confirmed for June 15, and a day later in North America. It arrives almost 13 years since the appearance of the great singer-songwriter's last set of new studio material, 2002's 'October Road.'
Taylor has continued to be extremely busy in the interim years, touring regularly in the US and internationally, releasing a Christmas album in 2004, the 'Covers' collection of 2008 and live projects such as the 'One Man Band' recording of 2007 and 'Live At The Troubadour' with Carole King in 2010. He and his wife Kim have also been raising their sons, who are 14 this year.
He co-produced 'Before This World' with Dave O'Donnell, and it features ten songs, nine of which are brand new Taylor compositions. Longtime collaborators including guitarist Michael Landau, keyboardist Larry Goldings, percussionist Luis Conte, drummer Steve Gadd and bassist Jimmy Johnson are on the record.
There are also contributions from James' friends Yo-Yo Ma and Sting, with Ma's cello on 'You And I Again' and 'Before This World,' and Sting's harmony vocal also featuring on that title track. Taylor's wife Kim and son Henry also sing harmony on 'Angels Of Fenway' and his version of the vintage folk tune that ends the album, 'Wild Mountain Thyme.'
Watch James making the announcement about the album here:
A Special Announcement from James Taylor
"Six years ago, we went into my home studio/barn and put down some music demo," says Taylor. "I used those demos to write lyrics, and Dave O'Donnell listened to the songs to help determine where they were going to go and what sort of support they would need. I started taking these little sabbatical weeks to finally finish these songs.
"So it took me a while to get back into the frame of mind of writing songs and recording this album. I wanted to make an album that was done all at once; I think there's an almost guaranteed cohesion that happens that way."
Even ahead of the album's release, Taylor is touring in Europe this month, with a schedule running from April 11 to 25, and then a North American tour in the summer. "I really just feel as if I want to make music now," he concludes. "I think it's probably what I'm meant to do."
Format:
UK English