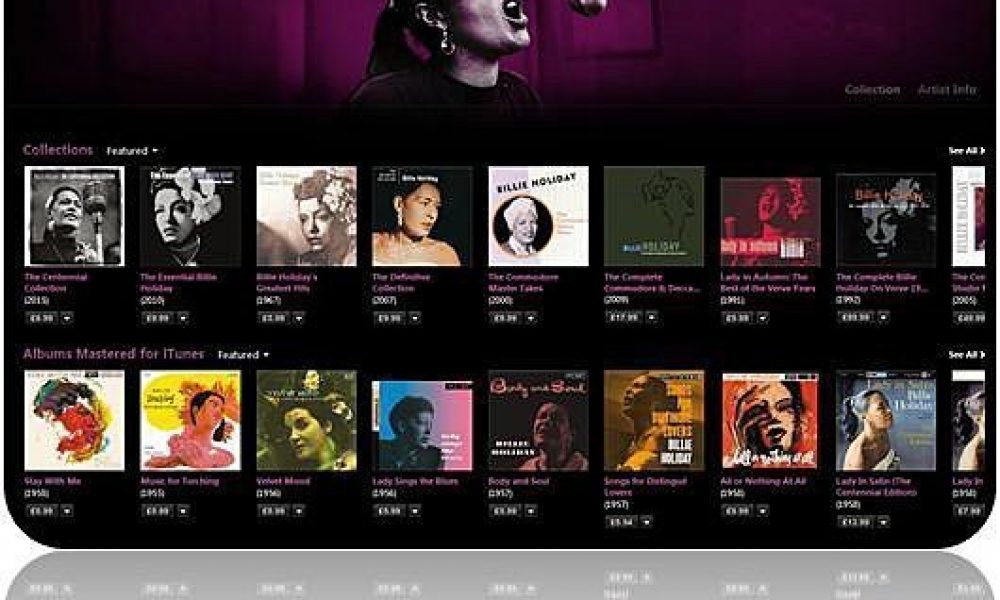 In honor of Billie Holiday's centenary we have reissued 17 classic Lady Day albums digitally on iTunes. These vintage titles—originally released on the Commodore, Decca, Clef, Verve and MGM labels—were recorded between 1939 and 1959, and represent a substantial portion of the seminal vocalist's recorded work.
Six of the titles are being issued digitally for the first time including: Billie Holiday, The 'Lady' Sings, The Blues Are Brewin', Lover Man, Velvet Mood, and Billie Holiday With Ray Ellis and His Orchestra (her final recording session). Other albums have been Mastered for iTunes (MFiT): Billie Holiday At Jazz At The Philharmonic, Stay With Me, Music For Torching, Lady Sings The Blues, Body And Soul, Songs For Distingué Lovers, All Or Nothing At All, Recital, Solitude, Ella Fitzgerald And Billie Holiday At Newport, and the posthumously released The Essential Billie Holiday: Carnegie Hall Concert Recorded Live.
Included on these albums are timeless classics, including ;Strange Fruit,; 'God Bless the Child,' 'My Man' and 'Lover Man,' along with her distinctive readings of such jazz, blues and pop standards as 'I'll Be Seeing You,' 'What Is This Thing Called Love,' 'He's Funny That Way,' 'It Had To Be You,' 'Stormy Weather' and 'Prelude To A Kiss,' as well as a pair of duets with Louis Armstrong. In addition to Armstrong, these recordings find Holiday collaborating with jazz greats Kenny Burrell, Benny Carter, Cozy Cole, Harry 'Sweets' Edison, Wynton Kelly, Barney Kessel, Red Mitchell, Jimmy Rowles, Charlie Shavers and Ben Webster.
More than half a century after her passing, Lady day's recordings continue to inspire listeners around the world. Now available digitally, they demonstrate why her music continues to speak so powerfully to new generations of fans.
Format:
UK English