New Life For Late-Period Sonic Youth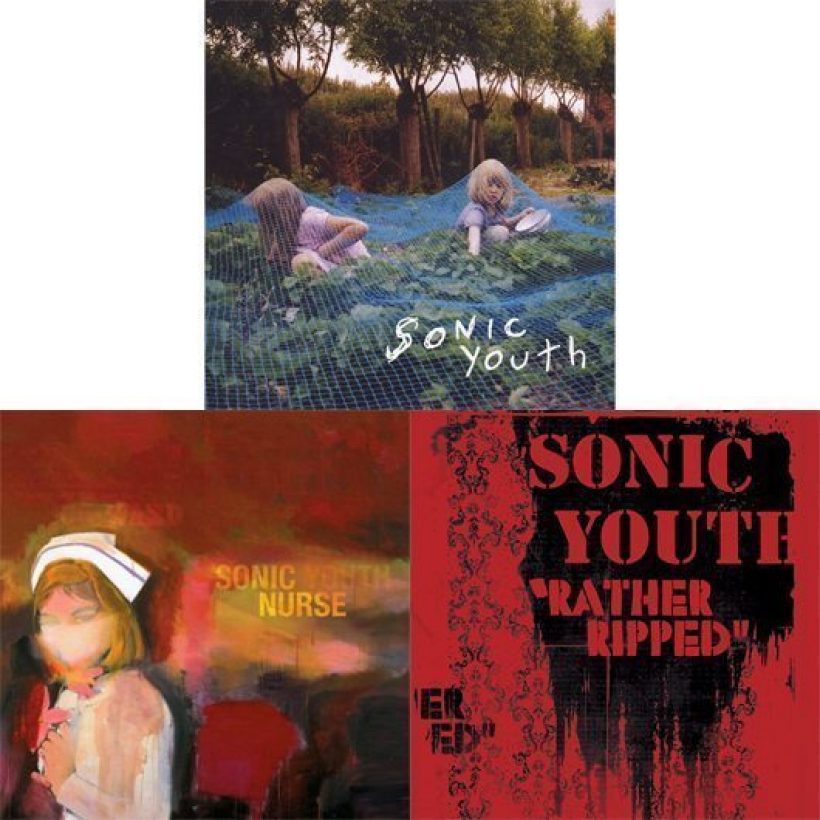 Over two decades into their unique career, Sonic Youth continued to push boundaries, retaining their reputation as the most fearless, experimental group to emerge from New York's early 80s noise-rock scene. Each one of their albums is a vital exploration into uncharted waters and, on 15 July, three of their late-period albums will be reissued on vinyl.
Recruiting noisenik multi-instrumentalist Jim O'Rourke for 2002's Murray Street, Sonic Youth entered the new millennium with fresh purpose, constructing an album that was hailed as one of the finest  of their career, balancing their established credentials with a newfound maturity that saw the group bring subtler dynamics and an at times jazzier approach to their music.
Follow-up Sonic Nurse emerged two years later. With O'Rourke continuing to bolster the core line-up of Kim Gordon, Thurston Moore, Lee Ranaldo and Steve Shelley, the album was once again hailed as a stand-out release from the 21st-century Sonic Youth: an outfit that could still deploy the ferocious energy of yore (many reviews likened it to their 1988 stand-out, Daydream Nation), while also having the confidence to play with restraint when needed. "The Youth sound rejuvenated," Uncut declared in their review, while The Village Voice found them working with an "urgency and impulsiveness" that balanced their "nervous maturity".
Back to their original line-up for 2006's Rather Ripped, Sonic Youth also returned to New York City's Sear Sound studio, where they'd recorded their 1994 album Experimental Jet Set, Trash And No Star. Their final album for Geffen, Rather Ripped is also one of the group's more outwardly accessible releases. Though stripped-back (and, in Thurston Moore's words, "far more straight-up") than the two albums which preceded it, Rather Ripped still found Sonic Youth beating an idiosyncratic path that drew comparisons to The Velvet Underground while also earning praise for Kim Gordon's contributions.
As part of an ongoing reissues campaign, these three albums will be reissued on vinyl on 15 July. Along with other Sonic Youth vinyl reissues, they can be purchased here:
Format:
UK English