Quo Are Rockin' All Over The Vinyl Again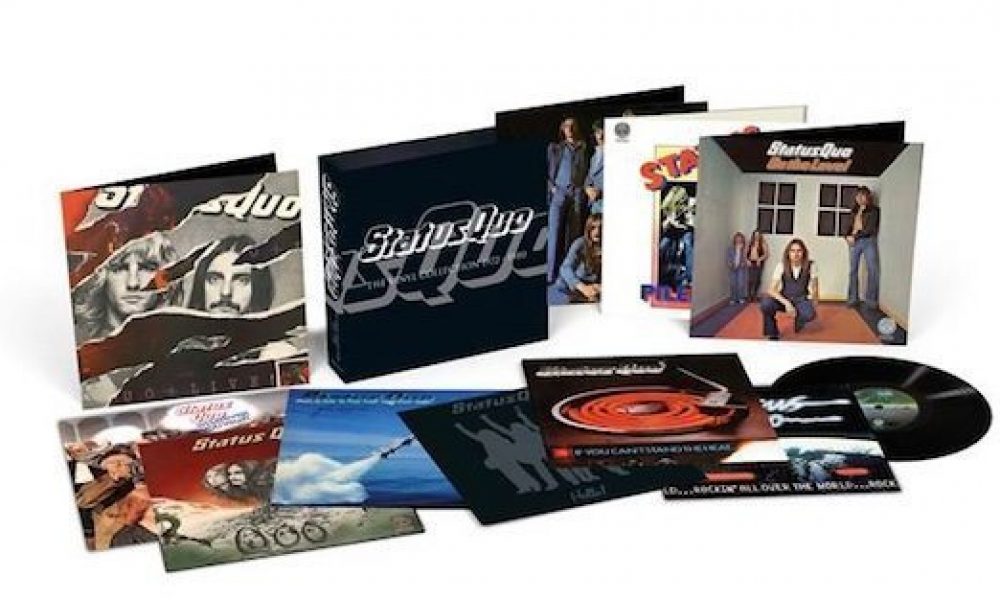 The albums that made up a classic era in the history of Status Quo are to be released by USM (Universal Strategic Marketing) in a 180gm vinyl box set on August 14. 'The Vinyl Collection 1972-1980' will be available as a 10-LP Deluxe Edition Box, with each record also available via a digital download code.
The collection features the albums that established Quo's reputation as the hard-rocking chart regulars we came to love, starting with 1972's 'Piledriver' and ending with the 1980 set 'Just Supposin'.' Each disc in the collection has been remastered from the original tapes and features the original covers and artwork, with an exclusive poster in each record.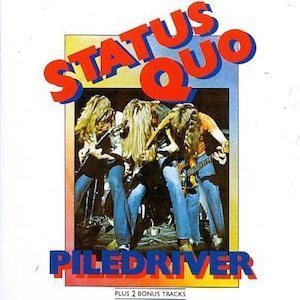 Original Quo fans from the period, and newer devotees of the band as they continue their remarkable career, will seize the opportunity to own and hear the albums in the format in which they were originally released. 'Piledriver' was their fifth studio album but their first to chart in the UK, and included the No. 8 UK success 'Paper Plane,' which became the first in an incredible run of 33 top 40 hit singles.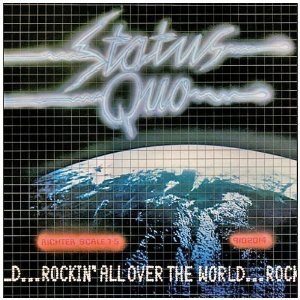 The box set sequence continues with the 1973 follow-up 'Hello!,' which became Quo's first UK No. 1 album. After 'Quo' reached No. 2 in 1974, they enjoyed two more chart-toppers, with 'On The Level' and 'Blue For You.' The 'Live' album of 1977 preceded their next studio set, 'Rockin' All Over The World,' featuring their trademark hit single of the same name. The new collection moves on with the 1978 album 'If You Can't Stand The Heat' and 'Whatever You Want' from the next year, concluding with 'Just Supposin'.'
All ten albums in the set reached the UK top five, with nine gold certifications and huge success all over Europe, including No. 1 success in Holland and Switzerland.
Explore our dedicated Status Quo Artist Page
Format:
UK English