Vangelis Re-Enters The Stratosphere With 'Rosetta'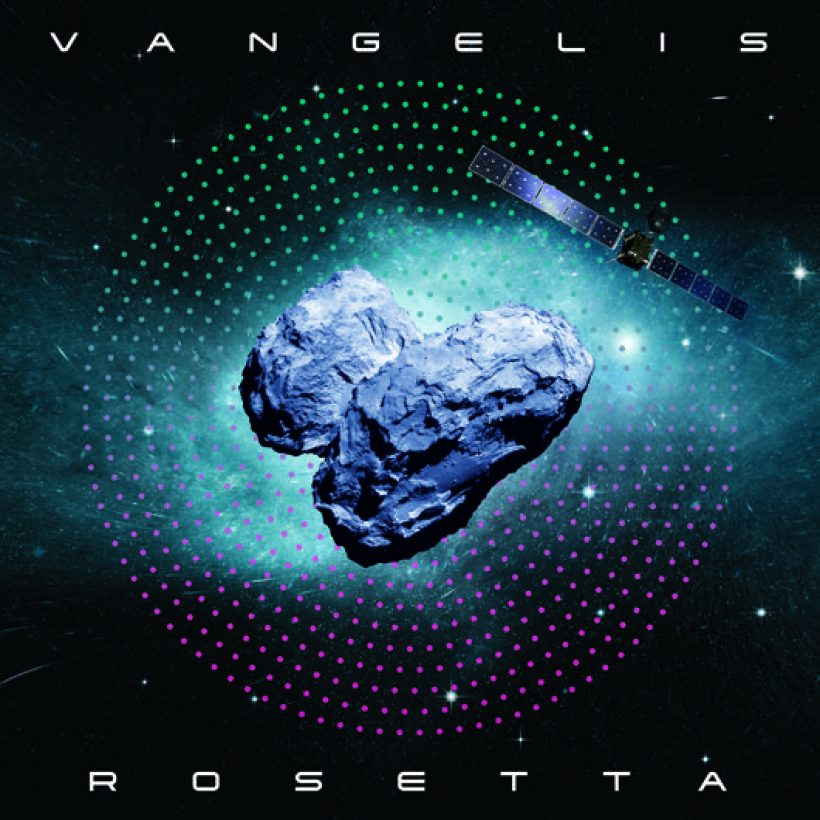 Legendary composer Vangelis blasts back into view on 23 September with his new album, Rosetta. One of a number of works in which Vangelis has looked to the stars for inspiration, Rosetta is a 13-track album inspired by the Rosetta Mission – a pioneering space project in which the European Space Agency sought to orbit a comet before landing a probe on its surface – a first in the history of mankind.
Launched in 2004, it took 10 years for the Rosetta to reach Comet 67P/Churyumov-Gerasimenko. In the two years that followed, the spacecraft flew in tandem with the comet, tracing its orbit toward the inner solar system and back out again. Such an ambitious undertaking seemed tailor-made for a suitably epic musical accompaniment – which is where Vangelis came in.
"Mythology, science and space exploration are subjects that have fascinated me since my early childhood," the composer says today, adding, "and they were always connected somehow with the music I write." That's a vast body of work that not only includes the iconic soundtracks to Blade Runner and Chariots Of Fire, but also studio albums such as Albedo 0.39 and Mythodea: Music For NASA Mission: 2001 Mars Odyssey – both inspired by space travel. So when ESA astronaut André Kuipers, a life-long Vangelis fan, contacted his hero – from aboard the International Space Station, no less – Vangelis was suitably inspired to begin work on a collection of music dedicated to the ESA team behind the Rosetta Mission.
When ESA received the music, they combined it with images they'd captured during the Rosetta's flight. As ESA representative Carl Walker notes, the results encapsulated "how people would feel if they were to see the comet for real in close-up". "With music, you can enhance emotions and create memories," he continues. "I believe that what Vangelis wanted was to share a lasting memory of our Rosetta mission through his music."
It's fair to say: mission accomplished.
Rosetta is out on 23 September. The full tracklisting is:
'Origins (Arrival)'
'Starstuff'
'Infinitude'
'Exo Genesis'
'Celestial Whispers'
'Sunlight'
'Rosetta'
'Philae's Decent'
'Mission Accomplie (Rosetta's Waltz)'
'Perihelion'
'Elegy'
'Return To The Void'
Format:
UK English