42 Dugg Unveils Emotional New Song And Video 'Soon'
The fresh release follows Dugg's hotly tipped April project with EST Gee, 'Last Ones Left.'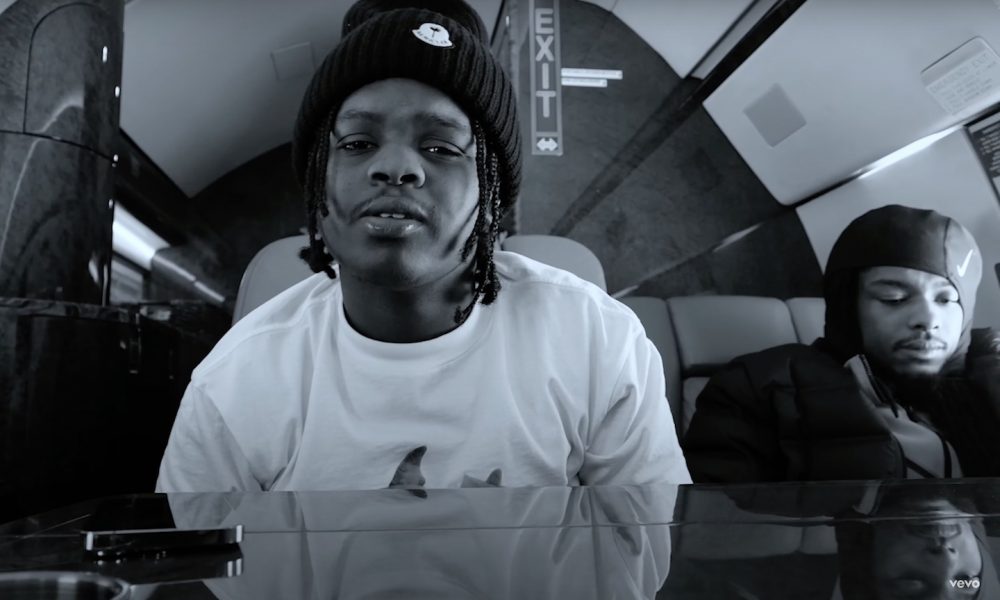 42 Dugg, one of Detroit's hottest rap stars, has returned with the emotional and cathartic street missive, "Soon," featuring Arabian.
Over sober piano, rubbery bass, string patches, and trap drums, Dugg showcases his knack for lowkey melody, infusing his bars with a richness that's doubled when he's joined by Arabian, previously heard blessing the hook of 2021's "Real N____s Never Die."
42 Dugg - SOON (feat. Arabian) [Official Music Video]
For the chorus, the pair look for better days on the horizon, singing, "Soon I'll be back to myself / Soon I won't need nobody else / Who gonna be there for me when I need/ Help me live and fulfill my dreams." It's Dugg at his most vulnerable, searching for answers and a guiding light towards the future.
The fresh release follows Dugg's hotly tipped April project with EST Gee, Last Ones Left, which debuted at No.7 on Billboard 200 and his 2021 mixtape, Free Dem Boyz. That solo set included star-studded collabs with Future, Lil Durk, Rowdy Rebel, Fivio Foreign, and Gee. Free Dem Boyz debuted at No.8 on the Billboard 200 in May—Dugg's first Top 10 win—and spent eight weeks on the chart. It also featured "4 Da Gang" featuring Roddy Ricch, which samples Scorpion's 1982 hit, "No One Like You." That cut surged up the Hot 100, peaking at No. 67, and cracked the Top 25 of Billboard's Hot Rap Songs.
Dugg recently appeared on 2 Chainz's hit single, "Million Dollars Worth of Game." The single was taken from 2 Chainz's latest album, Dope Don't Sell Itself.
On the track, 2 Chainz shows off some of his world famous wordplay, rapping, "Back on my pivot, kitchen, water whippin'/ All these turkey bags, they thought it was Thanksgiving/ Don't make me pull out all my cash/ I ain't trippin'/ Long ass nose on the sticks, got it pimpin'."
In the video, 2 Chainz and Dugg rock Balclavas and party in a massive, luxurious mansion alongside a number of lady friends. Dugg, supporting his Detroit roots, rocks a Pistons jersey.