ABBA CD, LP, And Picture Disc Sets To Mark Launch Of 'ABBA Voyage'
The sets include the triumphant 2021 reunion set 'Voyage' and coincide with the London opening of the concert experience.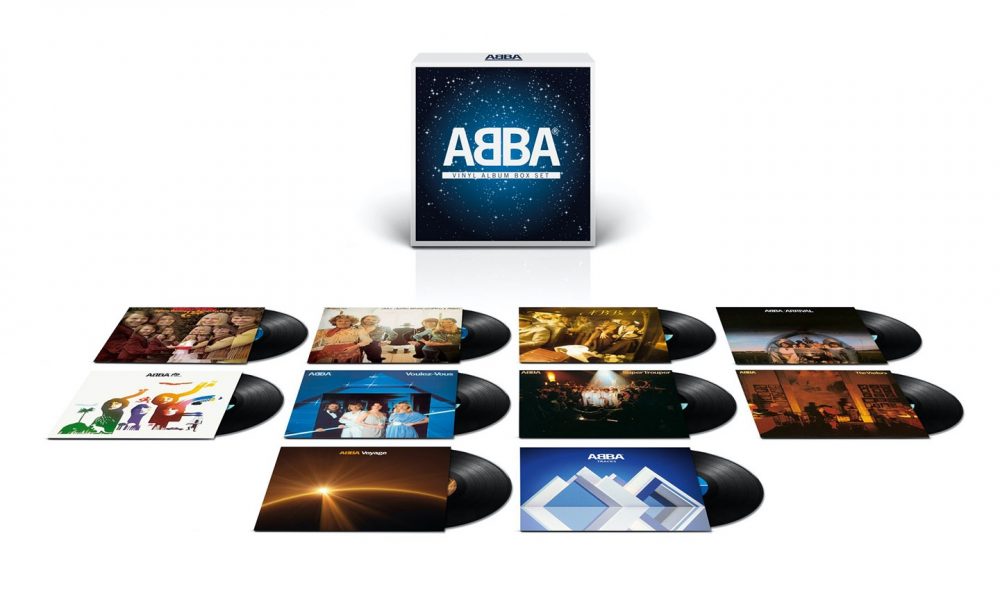 New 10-LP and 10-CD box sets collecting all of ABBA's nine studio albums as well as the specially-curated disc of tracks that were only released on singles, will be available on May 27 via Polar/Universal Music.
The sets, which include the quartet's triumphant 2021 reunion set Voyage, coincide with the opening that day of the unique concert experience ABBA Voyage at the ABBA Arena, Queen Elizabeth Olympic Park, in London. The 10-LP edition will be pressed on 180 gram, heavyweight vinyl.
In addition, ABBA fans will be able to feast on the June 10 release of the group's Studio Album Picture Discs, which reunites ABBA's prized studio albums (Ring Ring, Waterloo, ABBA, Arrival, The Album, Voulez-Vous, Super Trouper and The Visitors) in this special format. The collection is available in a strictly limited edition as a discounted 8LP bundle, and in a 9LP bundle that includes Voyage, for a limited time.
ABBA - Chiquitita (Official Lyric Video)
The new series of 20 ABBA lyric videos that was launched on March 18 with "Chiquitita" will continue over the next 12 months with all of the tracks on the ABBA Gold compilation, plus "Happy New Year." The next release will be "Waterloo" on April 6.
The 10-LP and 10-CD box sets bring the ABBA story right up to date with the inclusion of Voyage, the 2021 album that added a spectacular new chapter to their unrivalled story. It topped the charts in 18 countries around the world, winning numerous platinum and gold certifications and becoming the group's highest-ranking album in the US in ABBA's history, at No.2. Voyage topped the charts in the UK and across most of Europe, as well as in Australia. Despite only being released in November 2021, it became the No.1 album of the year in Germany, Sweden, and elsewhere, and No.3 in the UK.
The set also includes ABBA Tracks, with such non-album singles as "Gimme! Gimme! Gimme! (A Man After Midnight)," "Fernando," and other favorite B-sides. A 40-page booklet in the 10CD set includes album information and classic ABBA photographs from throughout their career.
Pre-order the 10-LP and 10-CD ABBA box sets.