ABBA To Host Behind-The-Scenes 'Voyage' Special On TikTok Live Today
The 45-minute special features Agnetha, Frida, Björn, and Benny themselves.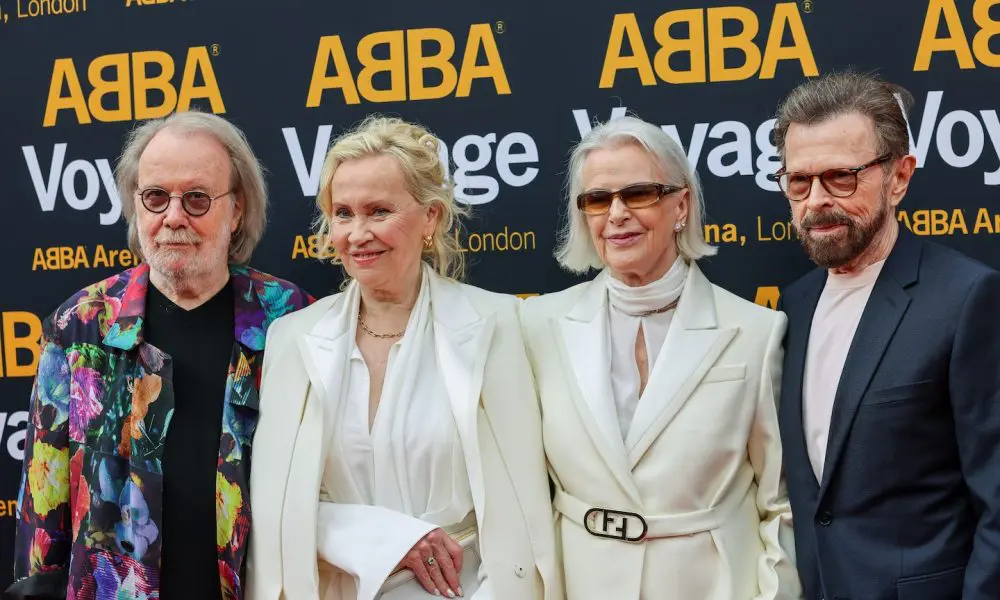 An exclusive broadcast is to be shared today at 5pm UK time going behind the scenes of ABBA Voyage, the new smash hit virtual spectacular currently thrilling audiences in London. The TikTok Live moment will go out on the group's TikTok channel.
The 45-minute special explores how the unique concert's director Baillie Walsh and producers Svana Gisla and Ludvig Andersson brought the concept to life, in the lead-up to its opening night at the ABBA Arena in late May.
It features Agnetha, Frida, Björn, and Benny themselves, giving fans the unprecedented opportunity to witness the development of Voyage, lifting the curtain on the many complex elements of the production, and how it made ABBA into contemporary stars of the concert stage once again, in a unique way, and with the accompaniment of a ten-piece band.
ABBA Voyage: The Journey Is About To Begin
The special will depict the creation of the purpose-built arena itself and lift the lid on the groundbreaking technology that has been used to create the digital versions of the group as uncannily lifelike avatars, to the audience's delight. It also shines the spotlight on the live band, choreography, costumes, and lighting, and culminates in footage of the red-carpet premiere.
ABBA joined Tik Tok last year, and their arrival on the video service triggered numerous viral moments focused on the group. Songs from their unrivaled catalog such as "Slipping Through my Fingers" and "Angeleyes" have been used in video creations around the world, while "Gimme! Gimme! Gimme! (A Man After Midnight)" has prompted over 400,000 creations. The #ABBA hashtag has amassed more than 3.4 billion video views.
The quartet have also actively engaged with trends themselves, as well as sharing nostalgic moments, discussing the stories behind their songs and even sharing photos of their favourite shoes from the past 50 years.
Watch the ABBA Voyage special on the group's TikTok channel.