Alessia Cara Tries To 'Make It To Christmas' In Cozy Studio Music Video
The video comes on the heels of Alessia Cara's third studio album 'In The Meantime.'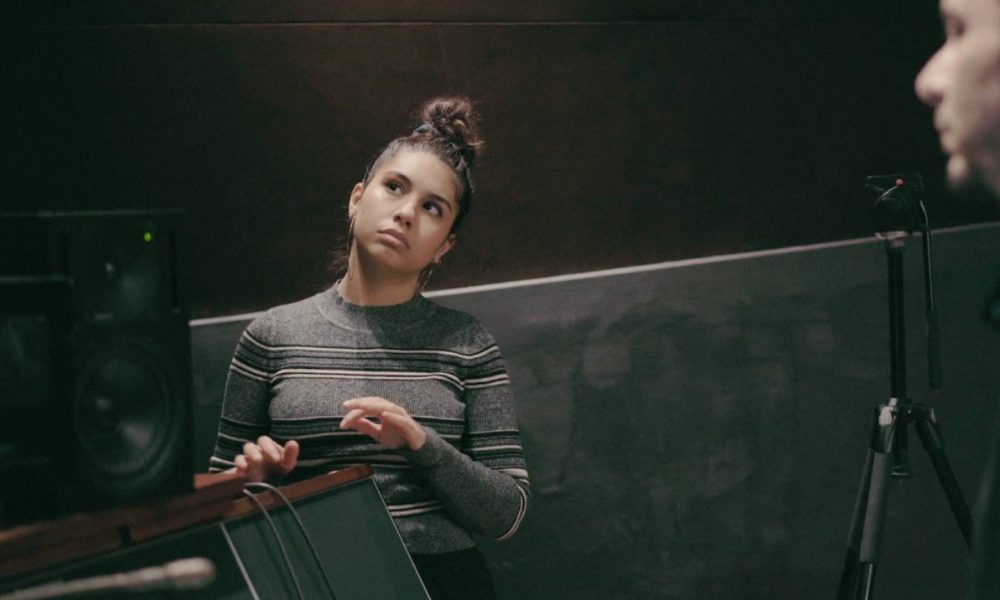 Grammy Award-winning singer and songwriter Alessia Cara has shared the warm official music video for her popular holiday single "Make It To Christmas," released in 2019 via Def Jam Recordings. The video finds Cara cozied up in the studio recording the hopeful song.
Written by Cara and Jon Levine, "Make It To Christmas" finds the singer attempting to hold on just a little longer to a flame that's soon to blow out.
"Darling, I know that our love is going cold / It's just something 'bout the snow this time of year / That makes us lose our way, just say we'll make up / And hold on a little longer," she sings. "Don't have me spending it alone / This time of year is precious / Please, can we make it to Christmas? Can we make it to Christmas?"
"Make It To Christmas" appeared on Cara's 2020 festive project Holiday Stuff which she shared last winter. The four-track release features two original songs ("Make It To Christmas" and "The Only Thing Missing") and two classic covers: a live rendition of James Moody and Eddie Jefferson's 1950s recording "Moody's Mood For Love" as well as a take on Nat King Cole's "The Christmas Song."
The "Make It To Christmas" video comes on the heels of Cara's third studio album In The Meantime, released back in September.
"This record is the long-overdue clarity of my relationship with myself, others, and the world –– where it once stood, to where it stands now, This is what's unfolded in the meantime," the singer wrote of the album in a letter to her fans. "It's my favorite thing I've ever made and I feel lighter now that it's yours."
In The Meantime followed up her debut and sophomore albums Know It All (2015) and The Pains of Growing (2018). It features the previously released singles "Sweet Dream" and "Shapeshifter."
Listen to "Make It To Christmas" on Holiday Stuff.