Watch Exclusive Allman Betts Band Interview From Ramblin' Man Fair 2019
The esteemed Southern rock act performed at Ramblin' Man in support of their recent album, 'Down To The River'.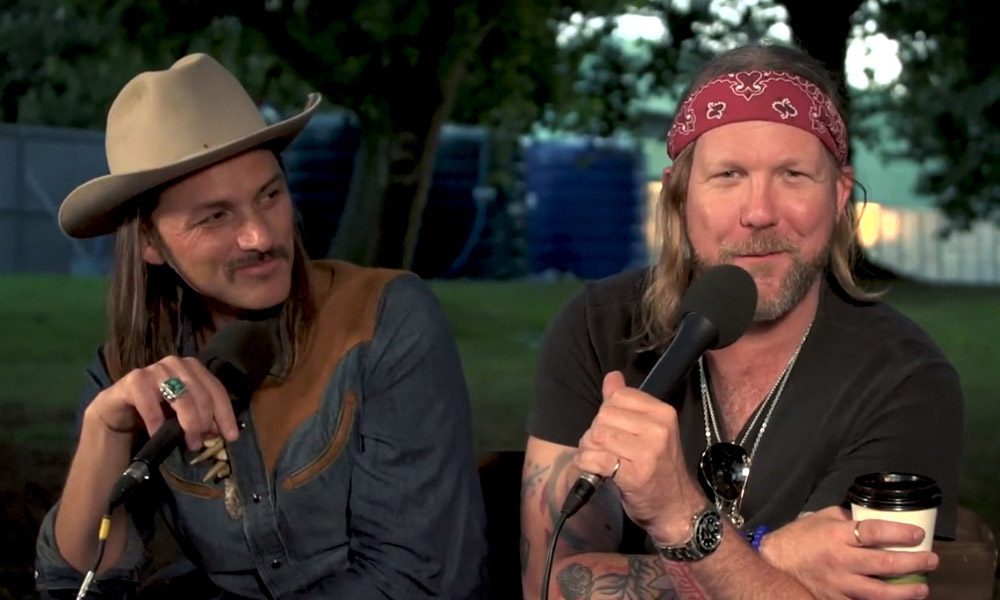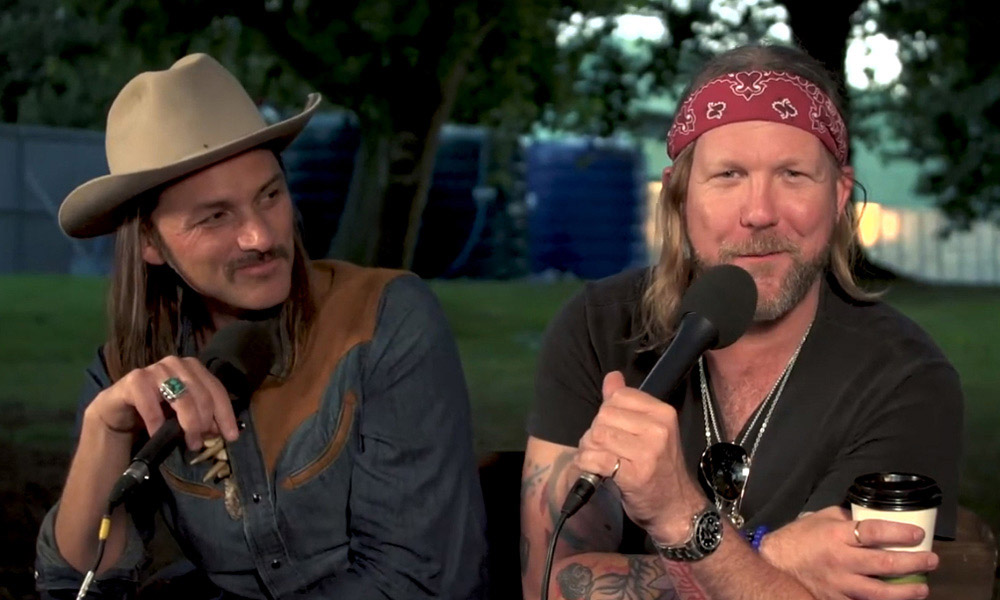 Southern rock legends The Allman Brothers Band are intrinsically linked with Ramblin' Man Festival. The event derives its name from the Hank Williams-influenced Dickey Betts-penned track from the Allmans' 1973 album, Brothers And Sisters, and the late, lamented Gregg Allman performed what would be his final UK show at the inaugural Ramblin' Man in 2015. Consequently, it seems fitting that the Allman Betts Band delivered one of the 2019 festival's most potent sets in support of their recently-released debut album, Down To The River.
"Debut" suggests a new band and in this incarnation, that's exactly what The Allman Betts Band are.  However, the group – whose personnel includes Gregg Allman's son, Devon Allman and Dickey Betts' son, Duane Betts – are steeped in history. Not only did ABB's twin mainstays both perform in their fathers' legendary outfit during their formative years, but they've already amassed awesome CVs, touring and collaborating with artists as seminal as Cyril Neville and Lynyrd Skynyrd in addition to recording numerous solo albums.
Not surprisingly, both men fell in love with music at an early age, with Devon Allman certain he would follow in his esteemed father's footsteps before his tenth birthday.
"[The Beatles'] Rubber Soul was my first record, then I fell in love with Wings", he tells uDiscover Music's Kylie Olsson in this exclusive interview you can watch in full below.
Allman Betts Band Interview: "All The Right Records Are Personal" (Ramblin' Man 2019)
"We're talking now while Cheap Trick are onstage at Ramblin' Man and they were my first concert. I was 9 years old and Rick Nielsen came out with that 5-neck guitar of his and I just thought – yeah, that's what I wanna do!"
Allman Betts – who also include Berry Oakley Jr (the son of original Allman Brothers Band bassist Berry Oakley) – have eclectic tastes, something which manifests itself in their choice of cover versions. At Ramblin' Man, they performed John Lee Hooker songs and also Prince's 'Purple Rain'.
"That's been in the set for pretty much the whole tour", Devon reveals. "Bearing in mind who we are and who are Dads are, and were, then it's nice to throw a curve ball every once in a while. Usually, our covers are songs we grew up with and still love. Chances are, if we love it and inject it with passion and a new twist, then the audience will love it."
The Ramblin' Man audience certainly enjoyed the selections Allman Betts performed from Down To The River, a record which is clearly personal to the band.
"[The songs] are about where we come from, our memories, what we hold with us", Duane Betts says. "There are themes that reoccur throughout it – familiarity, family, love of what's important."
"We talked a lot about the record we wanted to make beforehand", Allman furthers. "We came up with some blueprint albums, like The Rolling Stones' Sticky Fingers, Derek & The Dominoes' Layla and anything by The Band. We were looking for something that was just organic, earthy…and hopefully timeless."
Down To The River and hungrily-received live performances like their Ramblin' Man set can only further the Allman Betts cause, but how do they feel about their heritage and being referred to as "Southern rock royalty"?
"We love our fathers, but the whole "Southern rock royalty" tag is just so funny", Devon Allman says, smiling.
"Our fathers would laugh at it too. They started something that was just so amazing and innocent. It was fuelled by country and jazz and rock and passion and love. It's only much later that it got stamped and branded."
Format:
UK English