Landmark Allman Brothers Band Albums Receive Coloured Vinyl Reissues
The titles include the band's self-titled debut from 1970, 'Eat A Peach' and the much-acclaimed live album, 'At Fillmore East'.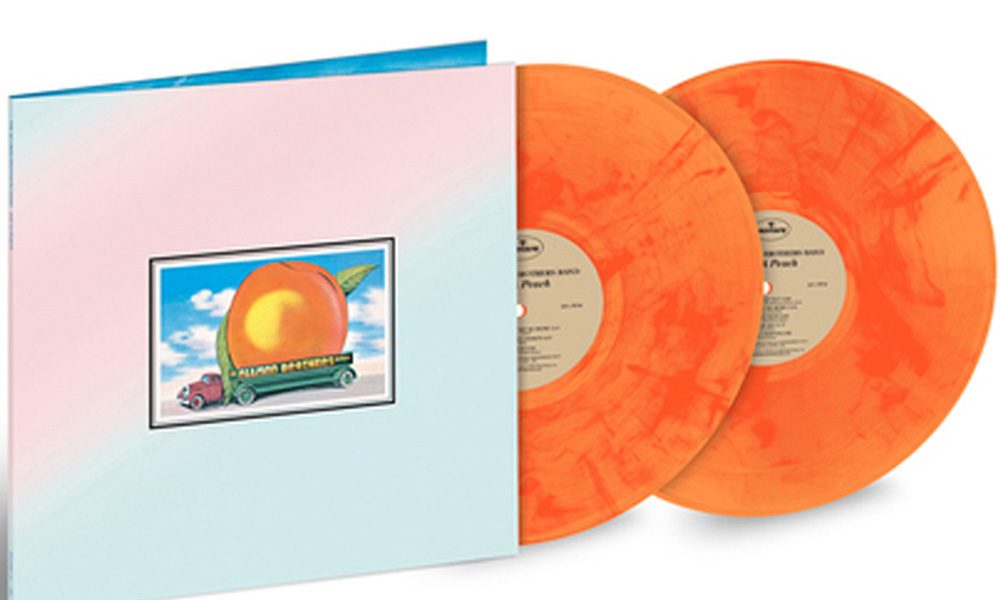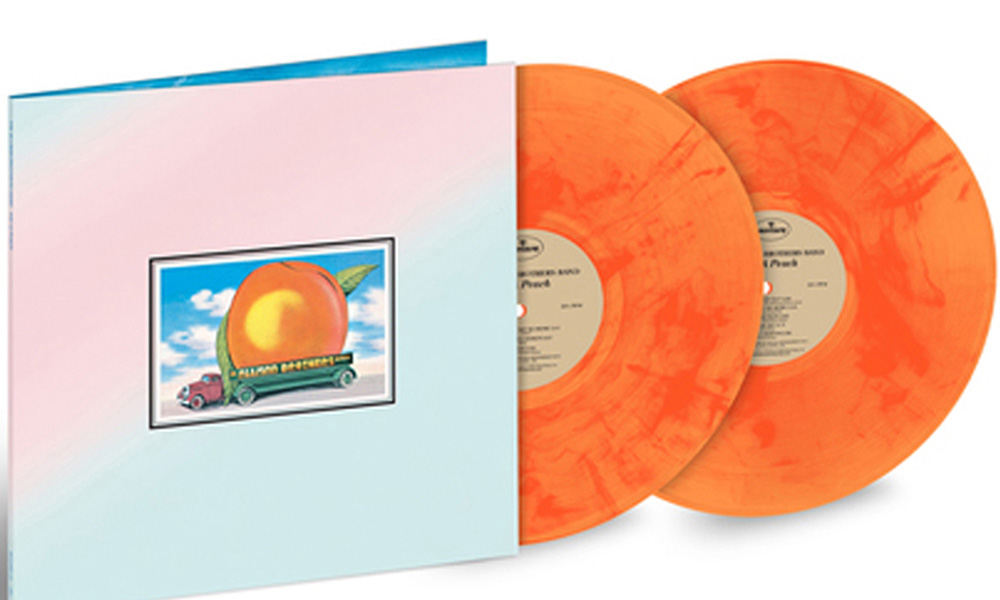 Five landmark albums from The Allman Brothers Band's widely-acclaimed catalogue are set for reissue in special, 180g coloured vinyl editions through UMC/Mercury on 19 July.
Issued on marbled brown and black vinyl, The Allman Brothers Band was the Southern blues-rock legends' debut album. Released on 4 November 1969, it was produced by Adrian Barber. Recorded and mixed in two weeks at Atlantic Studios in NYC, it includes re-workings of key tracks 'Trouble No More' and 'Don't Want You No More,' as well as 'Dreams', which highlighted the band's jazz influence, and live favourite 'Whipping Post'.
Pressed on 180g clear with white swirls vinyl, the band's second album, Idlewild South was produced by Tom Dowd and released on 23 September 1970. The album's title comes from the band's nickname for a rustic cabin they rented out and used for rehearsals, as well as some legendary parties. Idlewild South includes two of the band's best known songs, 'Midnight Rider' and the intricate 'In Memory Of Elizabeth Reed', which became a live favourite.
At Fillmore East is The Allman Brothers Band's first live album. It was produced by Tom Dowd and released in July 1971. Recorded over three nights in March 1971 at New York City's Fillmore East venue, it features the band performing extended jam versions of songs such as 'Whipping Post', 'You Don't Love Me' and 'In Memory Of Elizabeth Reed'. Considered as one of the greatest live rock albums, it was the band's artistic and commercial breakthrough, and ranks among the best overall albums by artists, continuing to be a top seller in the band's arsenal. The album was their first to go platinum.
In 2004, it was selected for preservation in the Library Of Congress, deemed to be "culturally, historically, or aesthetically important" by the National Recording Registry and it now returns on red and black marbled vinyl.
Trouble No More (Live At The Fillmore East/1971/First Show)
Eat A Peach was The Allman Brothers Band's third studio album. Now pressed on orange and yellow marbled vinyl, the record was again helmed by Tom Dowd and it released on February 12, 1972. Following on from their Live At Fillmore double album, the band struggled with personal problems which were then further compounded by the death of founder member Duane Allman in a motorcycle accident in the band's home of Macon, Georgia, meaning that this was the final album to feature the guitarist.
The album is a mix of studio recordings (both with and without Duane Allman), and live recordings from the band's famed 1971 Fillmore East performances. Highlights include the live version of 'Mountain Jam' as well as 'Melissa,' and 'Blue Sky' (a classic rock radio staple).
The album artwork was created by W. David Powell and J.F. Holmes and depicts the band's name on a peach truck, in addition to a large gatefold mural of mushrooms and fairies. Rolling Stone magazine later picked it as one of the 100 greatest album covers of all time in 1991. The album was an immediate success, peaking at number four on Billboard's Top 200 Pop Albums chart. It was later certified platinum and remains a top seller in the band's discography.
Now pressed on translucent green vinyl, Brothers and Sisters is The Allman Brothers Band's fourth studio album. It was co-produced by Johnny Sandlin and the band and released in August 1973 in the US.
Recorded over a three month period with new members Chuck Leavell (piano) and Lamar Williams (bass), at Capricorn Sound Studios in Macon, Georgia, the album reflected a more country-inspired sound. The front album cover features a photograph of Vaylor Trucks, the son of drummer Butch Trucks and his wife Linda. The back cover features a photograph of Brittany Oakley, the daughter of Berry Oakley and his wife, Linda.
The album represented the band's commercial peak: it has sold over seven million copies worldwide. 'Ramblin' Man' became the band's only hit single, peaking at number two on the Billboard Hot 100 in 1973. 'Jessica' has since been used as the theme tune to the popular television series Top Gear in the UK.
These five landmark Allman Brothers Band albums are out on 19 July and can be bought here.
Format:
UK English