Amaarae Announces 'Fountain Baby,' Shares 'Reckless & Sweet'
'As an artist this is exactly where I'm at at the moment,' Amaarae explains of the new track.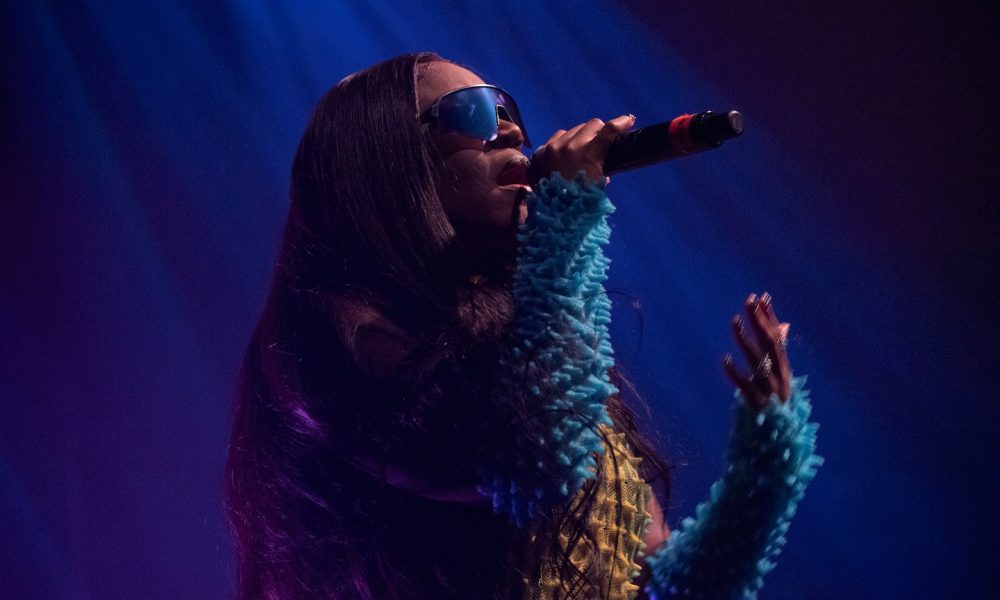 Ghanaian-American polymath Amaarae has made her highly anticipated return with the announcement of her new album Fountain Baby. The project, which is slated for release later this year via Interscope, includes first single "Reckless & Sweet," which accompanied the album and arrives with a video.
Signifying the start of a new era both sonically and personally, the track brilliantly showcases Amaarae's boundless sonic range and depth, infusing Arabic and Indian melodies with African drum beats on a captivating solo return that explores a toxic kind of love.
The visual chronicles a seductive story featuring Amaarae as the main protagonist with two lead love interests played by models Leomie Anderson and Monyjok Ngor Deng. The visual also serves as a post millennium nod to the world of high fashion, and is peppered with memorable visuals.
"Coming back after so long, I had a lot of time to think and reflect on what I wanted my message to be last time it was about confidence, this time it's about love and faith. This is my sexiest video to date and what I love most about it is that young black women and men are about to see what our new energy is for 2023 and beyond.
"Moving forward we're grown and sexy. We're going to make sure we always look our best, talk our best, walk our best, and most of all we're bringing love and romance back! 'Reckless & Sweet' is a sexy song. It's about being intentional with the ways we make and give love. It's about finding the inner sensuality and confidence without yourself and sharing that with the world. As an artist that is exactly where I'm at at the moment."
Amaarae has been all over the world over the past few years. Aside from recording studios in London, LA, Lagos, and Accra working on her next project, she has also taken her live show to a sold out KOKO, Pitchfork Festival Chicago, The Governors Ball NY, We Love Green Festival, and The Roxy alongside Tems.
She has also been a part of pivotal releases – "A Body, A Coffin" from the Wakanda Forever Prologue and her feature on Stormzy's 2022 No.1 album's eponymous title track "THIS IS WHAT I MEAN" alongside Black Sherif, Jacob Collier, Ms Banks, and Storry.