Anderson Rabin Wakeman Say Yes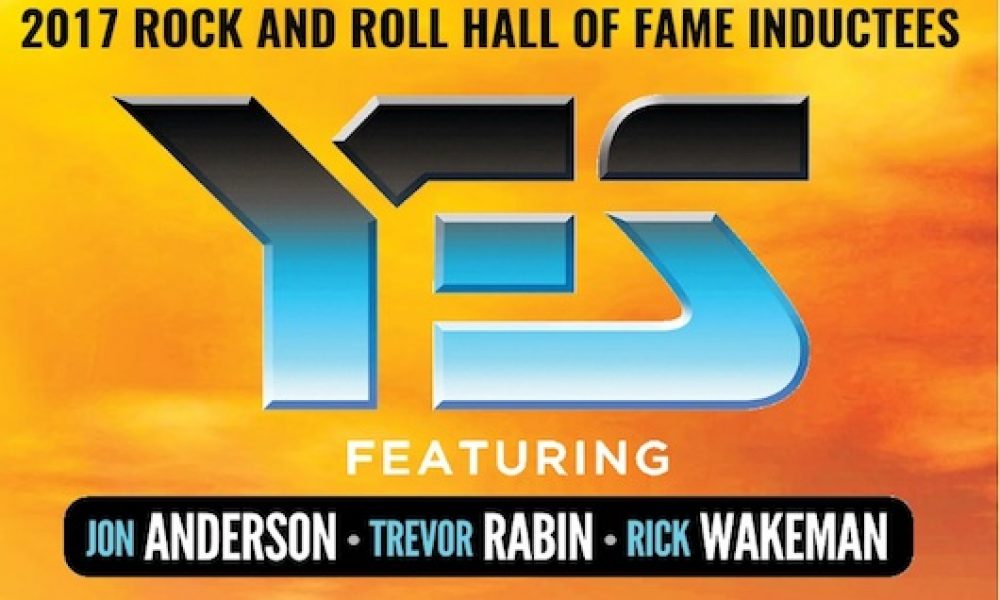 Anderson Rabin Wakeman, the touring rock trio featuring three former members of Yes, have announced that with immediate effect, their new name will be Yes Featuring Jon Anderson, Trevor Rabin, Rick Wakeman.
A statement in the trio's new website says: "Rock icons Jon Anderson, Trevor Rabin and Rick Wakeman are proud to announce that effective immediately, they will officially be known as Yes Featuring Jon Anderson, Trevor Rabin, Rick Wakeman, which is the name they will be touring under in North America during the latter half of 2017."
Only last weekend, Anderson Rabin Wakeman reunited with Steve Howe and Alan White to perform at Yes' induction into the Rock and Roll Hall of Fame. They played 'Roundabout' and 'Owner Of A Lonely Heart,' joined on bass for the former by Geddy Lee of Rush. But all parties downplayed the chance of a full reunion of members of the classic-era Yes line-up. Bassist Chris Squire, who co-founded Yes with Anderson in 1968, died at the age of 67 in 2015.

"It's very simple," said Anderson of the name change. "The fans want it, we want it, and it's our right to use the name. Yes music is in our DNA."
The press representatives of Yes quickly issued a statement in response to the announcement. "While Jon Anderson has rights to use the name as one of the co-owners of the trademark, Yes' position is that every effort should be made by promoters, ticket agencies and all involved to respect Yes' magnificent and loyal fanbase and minimize confusion regarding the use of Yes Featuring Anderson, Rabin, Wakeman."
As referred to in their statement, the newly-renamed trio will conduct an extensive North American tour in the summer, with dates running from 26 August to 11 October.
Click here to explore our Rick Wakeman Artist Page
Format:
UK English