Anger Re-Energised: PiL Play A Blinder In Dublin On Their 40th Anniversary Tour
Respecting old and new, the setlist integrated crowd-pleasers with well-chosen cult favourites for long-term fans.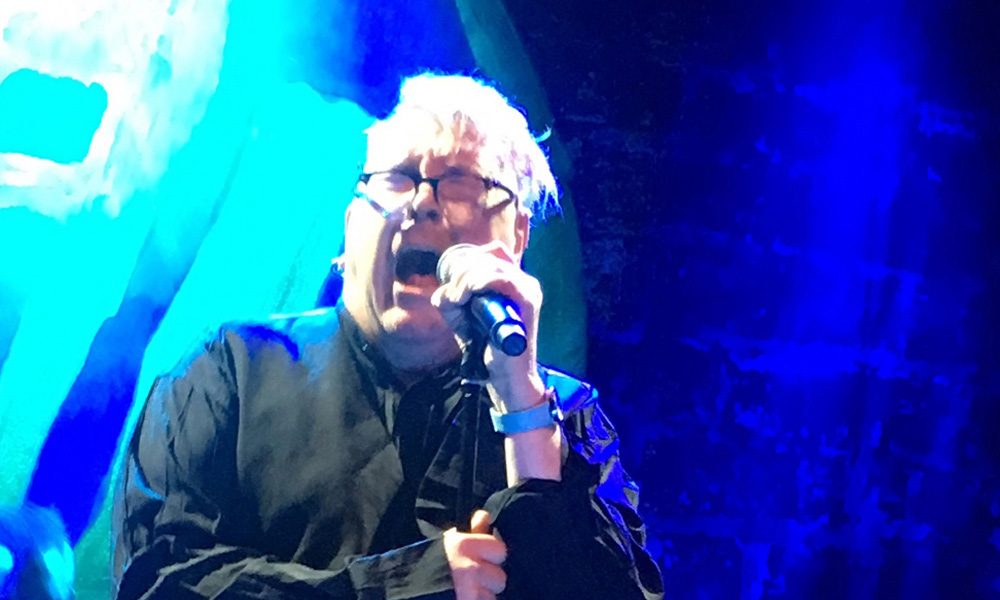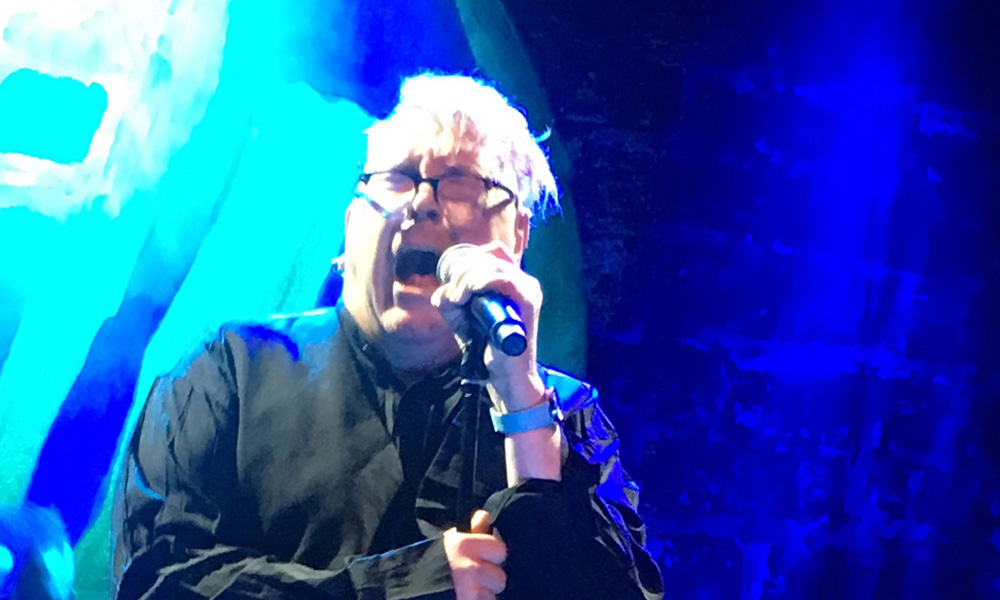 In Tabbert Fiiller's The Public Image Is Rotten film, John Lydon responds to a question about Public Image Ltd (PiL)'s longevity by saying "I'm one of few people in pop history who won't go away" and he clearly means it, maan. In 2018, his iconic post-punk outfit are celebrating their 40th anniversary with an acclaimed career-spanning box set and by playing gigs such as this incendiary show in Dublin which rank among the very best they've ever performed.
With a delicious irony, Pope Francis and PiL bowled into Dublin on the same day, yet the Lydon faithful apparently held sway. Tickets sales had reputedly been sluggish for the Papal Visit to the Phoenix Park, yet PiL's show was upgraded from the Tivoli to the larger Vicar Street Theatre where it was positively heaving.
Fittingly, the former Sex Pistol began his Dublin address with a commanding a capella reading of First Issue's anti-dogma diatribe 'Religion' and by the time his band slid into place for the song's wired' n' jagged second section, it was clear they're fighting fit after three months of solid touring and a spate of recent festival headliners including Rebellion in Blackpool and the previous night's Open House in Bangor, Northern Ireland.
Respecting old and new, the setlist proceeded to integrate crowd pleasers with well-chosen deep cuts for the long-term disciples. Early highlights included defiant versions of late '80s hits 'Warrior' and the still splendidly odd 'The Body', while Lydon and company turned to their most recent album, What The World Needs Now… for a bolshie 'I'm Not Satisfied' and an infectiously buoyant 'The One' wherein Lydon delivered an acrobatic, Tim Buckley-esque vocal performance.
Lydon has frequently expressed the belief that his current PiL iteration is the best yet and there was plenty of evidence to back that up in Dublin. In possession of a CV which also previously included stints with The Damned and Billy Bragg & The Blokes, Lu Edmonds remains one of alt-rock's most under-rated guitarists and on 'Religion' and 'Memories' he switched from subtle tonality to raging, Keith Levene-esque cacophony within seconds.
Bassist Scott Firth and ex-Slits/Pop Group drummer Bruce Smith, meanwhile, weren't just capable of recreating the subterranean heaviosity of the band's Metal Box era, but they also played a major role in reinventing key tracks from all corners of PiL's catalogue. Abetted by Edmonds' exotic, Eastern-flavoured motifs, they laced an intense 'Death Disco' with loops and samples and injected juddering electronica into the ghostly 'Flowers Of Romance', giving an already ghostly lament a striking, techno-style edge.
Having ramped up the drama during a steady build, the release came during the main set's final segment when PiL unleashed a series of classics. Lydon took a triumphant, hard-edged 'This Is Not A Love Song' by the scruff of the neck and led a massive sing-along during an almost hymnal 'Rise'. With the crowd giving their all on the song's "May the road rise with you" chorus (the lyric adapted from an Irish folk blessing), this remarkable song of freedom felt like a homecoming in Dublin.
Returning to rapturous applause, PiL launched into their encore with the inevitable 'Public Image', wherein Lydon delivered the song's vitrolic lyric ("I will not be treated as property") like he was re-affirming his vows. After a lengthy – and apparently spontaneous – instrumental introduction, the post-punk legends wrapped things up with two further songs from the heart courtesy of What The World Need Now's expletive-stuffed 'Shoom' and a rousing, valedictory 'This Is PiL'.
Explore Our PiL Artist Page.
Format:
UK English