Ariana Grande Teases Upcoming Cosmetics Brand R.E.M. Beauty
The singer made the official coming soon announcement on social media with a teaser video.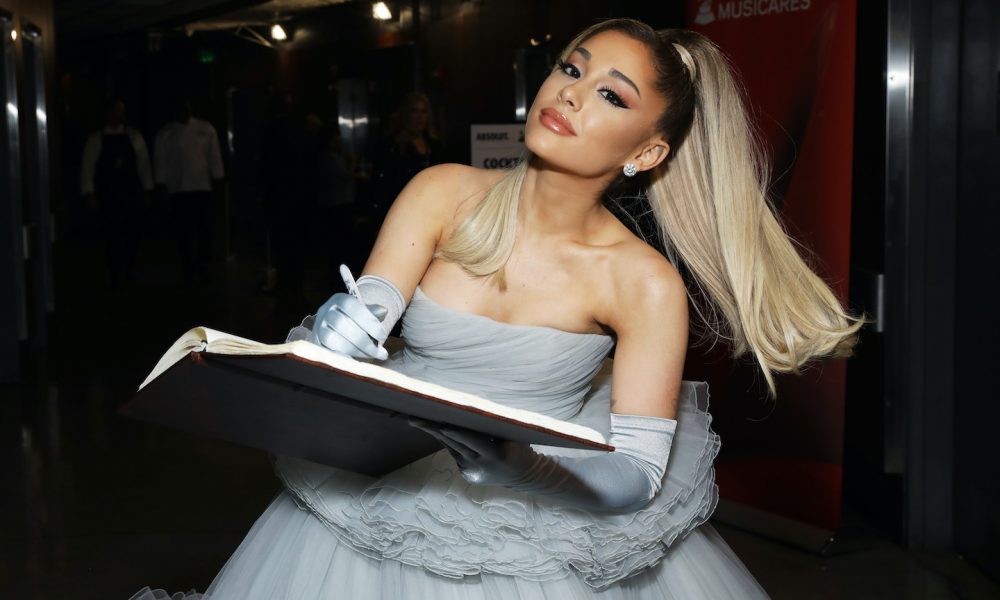 Grammy Award-winning musician Ariana Grande has officially confirmed that she will soon be launching her own beauty brand, a line of cosmetics set to be released under the brand title R.E.M. Beauty.
The singer made the official "coming soon" announcement on social media with a teaser video. In the visual, Grande is found standing upside down with her head inside of an old school television set. As she bangs on the side of the device, her face becomes clear through the static. A few more wacks to the side of the television and the title R.E.M. Beauty appears on the screen.
The name R.E.M. Beauty comes from the song of the same name from Grande's fourth studio album Sweetener. The singer originally began teasing the new cosmetic line when she followed an Instagram account with the handle r.e.m.beauty. The account has no posts on its feed as of yet, but regardless has attracted 311,000 followers. The account only follows Grande and has a display name that reads "loading…"
R.E.M. Beauty marks Grande's first official exploration of the world of cosmetics, though she has released multiple perfume campaigns over the course of her career. Consistently booked and busy, the singer will be appearing as a judge on NBC's 21st season of The Voice this fall alongside Blake Shelton, John Legend, and Kelly Clarkson.
Additionally, Grande will be acting in the upcoming film Don't Look Up alongside powerhouse creatives Kid Cudi, Leonardo DiCaprio, Timothée Chalamet, Jennifer Lawrence, Tyler Perry, Rob Morgan, Jonah Hill, Mark Rylance, Ron Perlman, Cate Blanchett, and Meryl Streep.
The singer's beauty, film, and television endeavors arrive in the interim period of music releases while Grande waits to get back out on the road. In 2020, she released her sixth studio album Positions to critical acclaim and garnered the hit singles "POV," "34 + 35" and "Positions."