Armani White Shares 'Redeye To Philly.' Freestyle
The track follows White's latest EP 'Road To CASABLANCO.'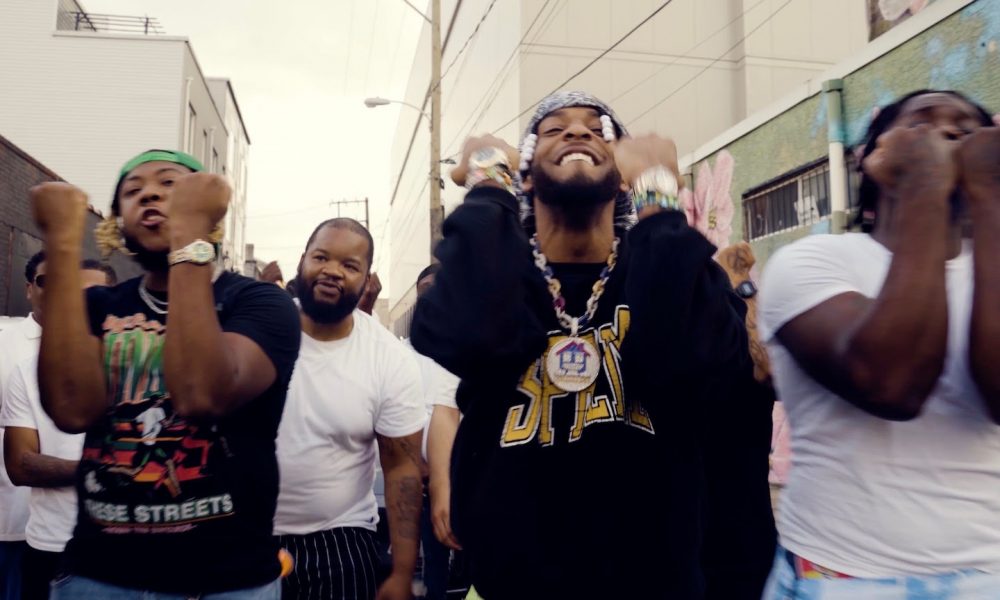 Armani White has returned with a new freestyle performance entitled "REDEYE TO PHILLY." The track is out now courtesy of Def Jam Recordings. Check out the music video for the track below.
Back in May, the Gold-certified charismatic West Philly rapper teamed up with Ferg for a technicolor, larger-than-life new video for "SILVER TOOTH.," the latest single from his heralded debut EP Road to CASABLANCO.
Armani White - REDEYE TO PHILLY. (Freestyle)
Popping off with an unbreakable and undeniable groove, "SILVER TOOTH." struts through claps and a wobbly bass line as Armani reminisces, "Used to have a silvertooth when I was just a pup." Meanwhile, Harlem luminary Ferg pulls up with a hypnotic and hilarious cameo with flexes such as "I got diamonds in my socks." It stands out as a quirky, yet hyper catchy banger symbolic of Armani's always surprising signature style.
"GOATED." has already piled up 18 million Spotify streams, three million YouTube views on the music video, and exploded on TikTok with over one million creates and over a billion views. Armani delivered a show-stopping performance of "GOATED." on NBC's The Tonight Show Starring Jimmy Fallon. Right out of the gate, Complex proclaimed, "Armani White and Denzel Curry bring out the best in each other in the new track 'GOATED.'," and UPROXX christened him "one of rap music's most promising new acts."
Consequence asserted, "On the track, White displays the same infectious energy that made 'BILLIE EILISH.' so popular." HotNewHipHop raved,"Armani White has another bop on his hands with his latest single, 'GOATED.'."
Earlier this year, Armani's breakthrough "BILLIE EILISH." picked up gold certification from the RIAA in the US, clocked over half-a-billion streams, and generated 36 million-plus YouTube views.
After turning up alongside N.O.R.E. for a much talked-about performance at the BET Hip Hop Awards 2022, Armani performed a medley of "THANKSGIVING" and "BILLIE EILISH.," on Jimmy Kimmel Live! BET recently proclaimed Armani its "BET Amplified Artist" of January 2023. MTV soon followed suit, naming Armani its coveted Global PUSH artist for February.