Artemis Release Self-Titled Debut Album On Blue Note
The jazz supergroup's debut is initially available digitally and on CD with a vinyl edition to follow on September 25.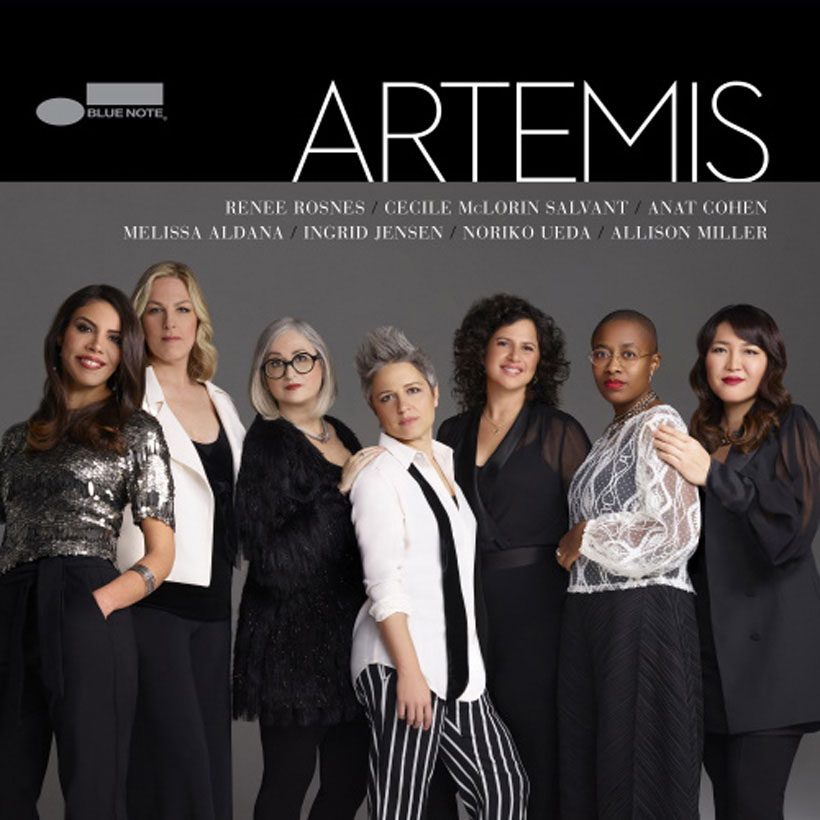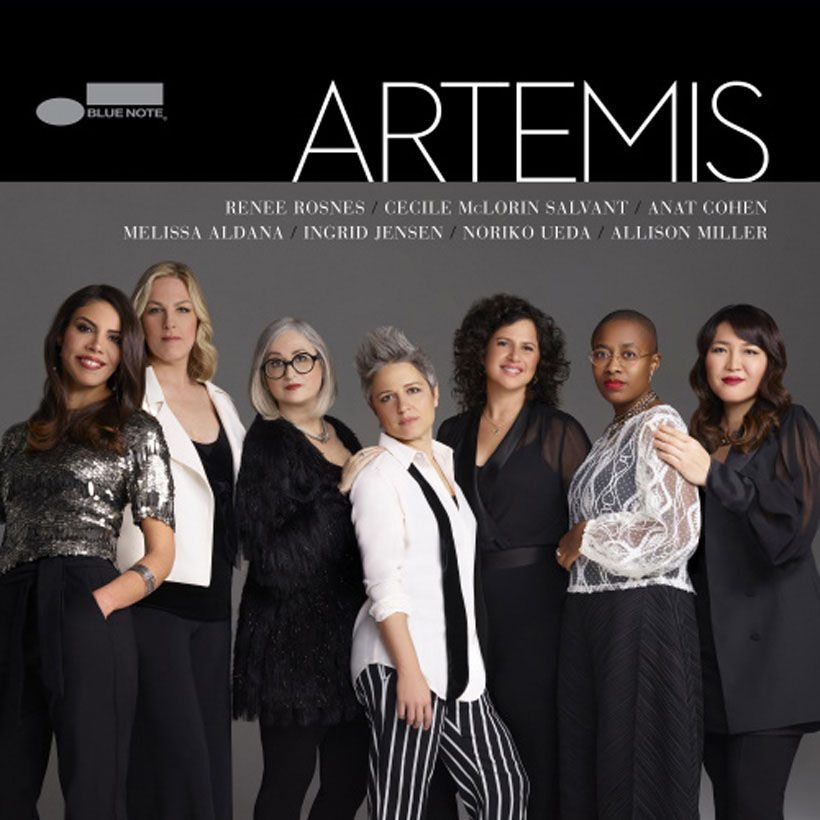 Artemis, the jazz supergroup comprised of pianist and musical director Renee Rosnes, clarinetist Anat Cohen, tenor saxophonist Melissa Aldana, trumpeter Ingrid Jensen, bassist Noriko Ueda, drummer Allison Miller, and featured vocalist Cécile McLorin Salvant, have released their self-titled debut album on Blue Note Records.
The Artemis album is available now on CD and digital formats with a vinyl release to follow on September 25. In addition, all seven band members appear on the latest episode of "First Look" for a conversation with Blue Note President Don Was, which you can check out below.
ARTEMIS on "First Look" with Don Was of Blue Note Records
Artemis is a nine-song set that features material composed and/or arranged by each of the band's six instrumentalists. The album unfurls with a dynamic flow, eclectic yet cohesive. "The group identity emerged organically," Rosnes says. "We are seven leaders, each with our own vision and personal point of view, but we play with a unified conception."
The group is distinctive not only for bringing together seven singular artists, each renowned for their own solo career; but for its multi-generational and globe-spanning line-up with members hailing from the US, Canada, France, Chile, Israel, and Japan. "Each member of Artemis is a unique character which is what a band needs – versatility," says Cohen. "That's what makes life interesting and that's what makes music fascinating – the personalities."
"The Greek goddess Artemis is an explorer, a torch bringer, a protector of young children, and a goddess of the hunt," explains Jensen, who conceived of the band's name. "I feel that her character is indicative of the energies and wide array of musical tapestries that Artemis the band brings to the stage as we take our music to the moon, the stars, and beyond."
In addition to the three previously released singles each of which were given visualizers based on original artwork by Salvant—Miller's "Goddess Of The Hunt," Rosnes' "Big Top," and the Stevie Wonder cover "If It's Magic" featuring Salvant—listeners can now enjoy the album in full, including other standout tracks like Cohen's "Nocturno," Aldana's "Frida" dedicated to Frida Kahlo, Ueda's "Step Forward," Jensen's mercurial arrangement of Lennon and McCartney's "The Fool On The Hill," and Rosnes' re-imagining of Lee Morgan's classic "The Sidewinder."
Artemis is out now and can be bought here.