Beastie Boys Announce 30th Anniversary Deluxe Reissue Of 'Check Your Head'
Available July 15, the limited-edition set is available to pre-order exclusively on the Beastie Boys' website.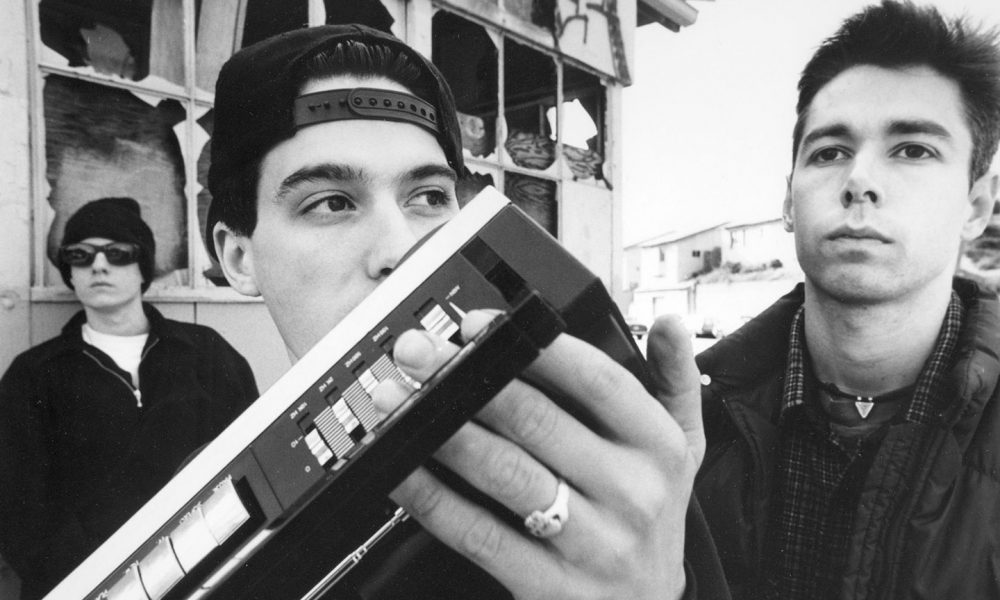 Celebrating the 30th Anniversary of Beastie Boys' 2X Platinum Check Your Head album, the group has announced a limited-edition deluxe reissue of a rare version of the album that was released as a limited run in 2009. The vinyl edition of the record will be available July 15 at participating independent record stores, and can be preordered exclusively at the Beastie Boys' website.
Long out-of-print and sought after by fans and collectors, it features two bonus LPs including remixes, live versions, and B-sides. Featuring the songs "So What'cha Want," "Pass the Mic," and "Gratitude," Check Your Head was somewhat of a return to their punk roots and introduced the trio playing their own instruments for the first time on record since their early EPs. This 4LP Deluxe Box Set is pressed on 180g vinyl housed in a fabric-wrapped, stamped hardcover case.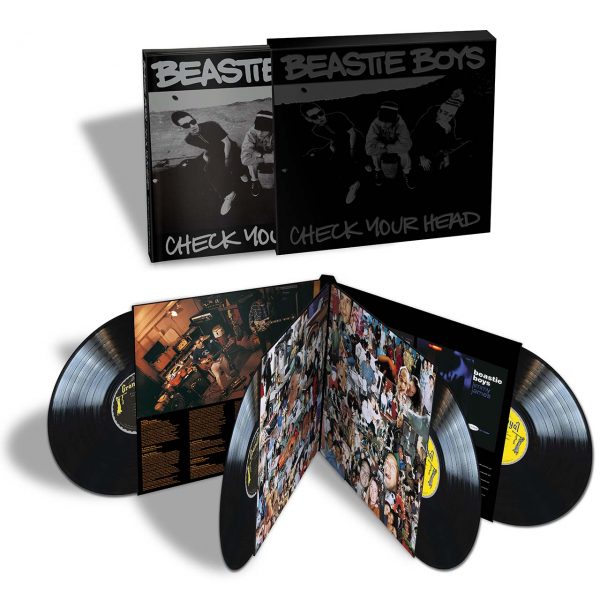 From their early beginnings as a hardcore punk band to their legendary status as pioneers during the golden age of hip-hop, looking back it seems obvious that the Beastie Boy's pedigree was the perfect mix for success in the 90s. But at the time, questions lingered about the band's relevance in this era of grunge and gangster rap.
Despite the album's now legendary status (and "Hey Ladies" aside) Paul's Boutique was initially commercially unsuccessful. Its experimental lyricism and sampling were too dense for the musical appetites of the late 80s. Their previous album Licensed to Ill, while a commercial monster and a rampage of Rick Rubin brilliance, was beginning to seem dated in this emerging age of social consciousness. Party anthems and sophomoric humor, however clever or tongue in cheek, weren't cool anymore.
Right out of the gate with that Cheap Trick sample, it was apparent that Check Your Head was going to be a different kind of album. For one, this was the first time since they became the Beastie Boys that they played their instruments on a record. While they'd done so in their punk incarnations, the two previous Beastie's albums were firmly underpinned by the 808 and innovative sampling.