Watch The New Video For The Beatles' 'Glass Onion'
The new music video takes fans on a journey into the creation of the pull-out poster from the 'White Album.'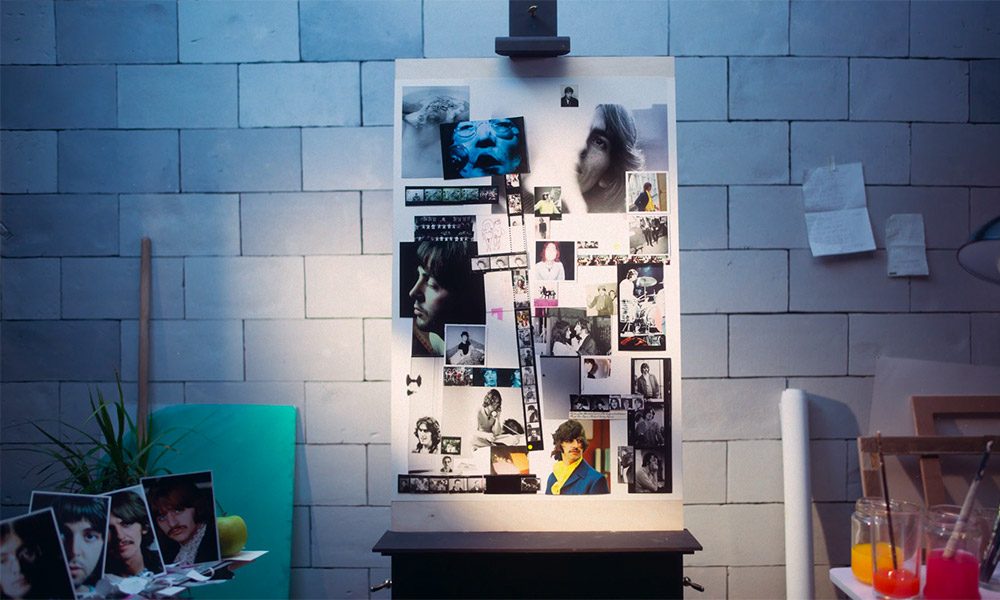 As the world readies itself for the comprehensive new edition of The Beatles' 1968 studio album, The BEATLES (ake 'The White Album'), the group has launched a brand new music video for the album's 'Glass Onion', which is you can now watch above here.
Full of delightful surprises and featuring rare photos and footage from The Beatles' vault, the 'Glass Onion' music video takes fans on a journey into the creation of the pull-out poster from the 'White Album.' Working closely with Apple Corps Ltd., the video has been produced by Richard Barnett and Layla Atkinson of Trunk Animation, and directed by Trunk's director team Alasdair+Jock, who painstakingly reconstructed and vividly animated the original poster's montage. The poster, created by 'White Album' art director Richard Hamilton along with Paul McCartney, was built on an easel at Hamilton's north London studio, using images supplied by each of the individual Beatles.
The 'Glass Onion' video presents treats along the way for fans to discover: clever animation, photo styling, and well-matched footage add movement and depth to the poster's original imagery; a little yellow submarine is revealed in Paul McCartney's bubble bath photo; Jeremy Hillary Boob, PhD. pops up from the Sea of Holes; an American flag pencil moves in eraser-first, representing U.S. censorship of the poster's nude John Lennon and Yoko Ono drawing and much more.
On 9 November, The Beatles will release a suite of lavishly presented 'White Album' packages (Apple Corps Ltd./Capitol/UMe). The album's 30 tracks are newly mixed by producer Giles Martin and mix engineer Sam Okell in stereo and 5.1 surround audio, joined by 27 early acoustic demos and 50 session takes, most of which are previously unreleased in any form.
The BEATLES '(White Album') is released on 9 November. Pre-order the box set here.
Format:
UK English