Sing-A-Long With The Beatles On A Special Airing Of 'Yellow Submarine'
The one-off screening of the animated classic will air this Saturday, exclusively on YouTube, to a global audience.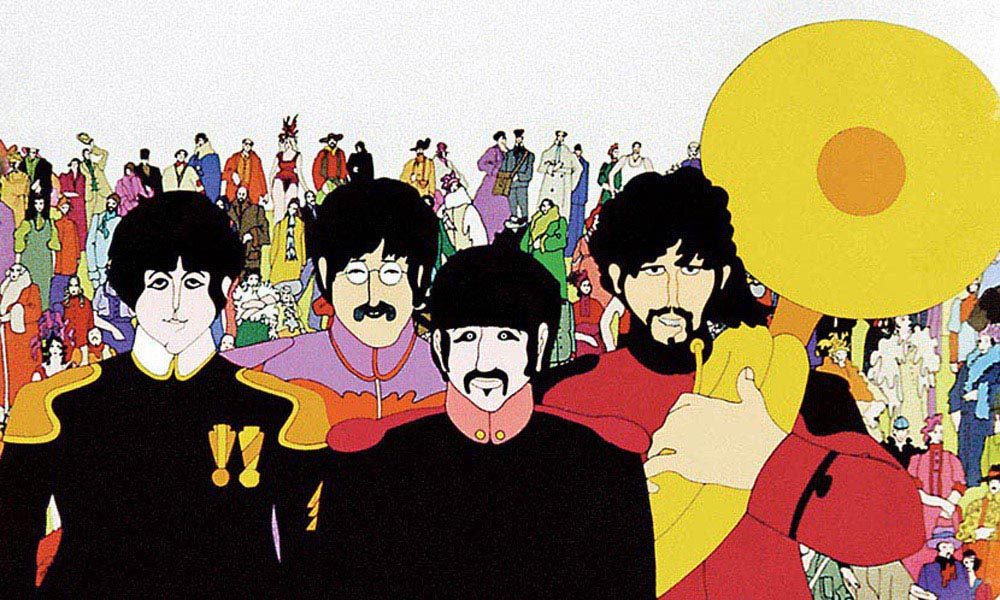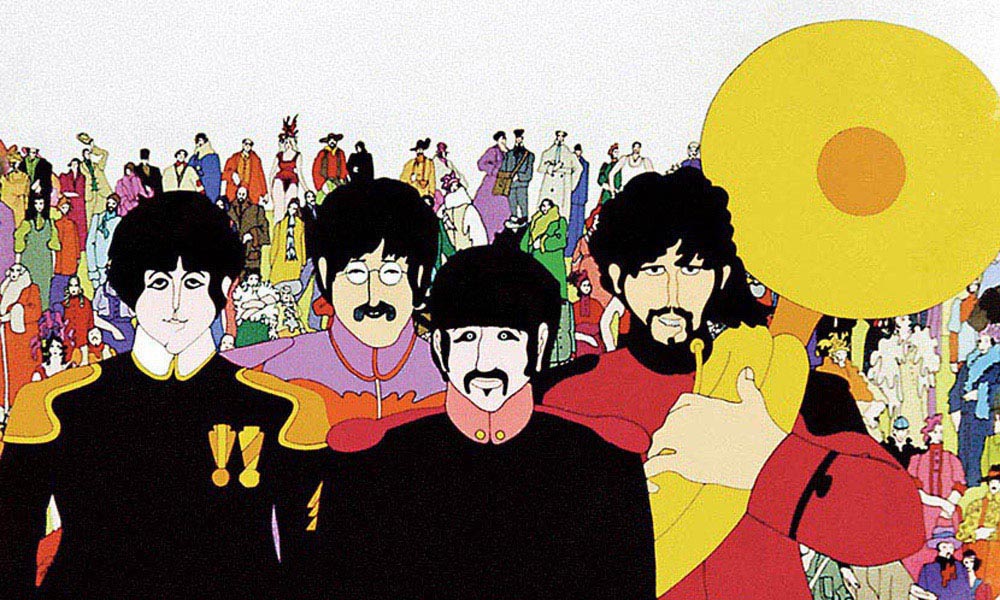 This Saturday, YouTube Music will premiere an exclusive, one-time broadcast of the 1968 animated classic, Yellow Submarine, as a global, Sing-A-Long event. The film's restored Sing-A-Long version, featuring the timeless music of The Beatles, includes song lyrics at the bottom of the screen for the world to sing along to. The film will stream live on The Beatles' official YouTube channel on Saturday, 25 April at 9:00 am PST.
The whimsical animated feature stands as an innovative pop-art classic, brimming with peace, love, and hope. Directed by George Dunning, the film was inspired by The Beatles' music, and featured a variety of material from the Fab Four, including the title track, 'Yellow Submarine', off their 1966 LP, Revolver. It also offered four previously-unreleased tracks, including 'All Together Now', 'It's All Too Much', 'Only A Northern Song' and 'Hey Bulldog', all of which were officially released on the band's tenth studio album, 1969's Yellow Submarine, which also served as film's soundtrack.
Yellow Submarine also includes many other Beatles favourites to sing along to, such as 'Lucy In The Sky With Diamonds', 'When I'm Sixty Four' and 'All You Need Is Love'. As John Lennon pointed out in a 1980 interview, Yellow Submarine can be enjoyed by Beatles fans of all ages. "I think it's a great movie, it's my favourite Beatle movie", shared the icon, adding that his son, Sean Ono Lennon, "Loves it now, all the little children love it".
The Sing-A-Long version of Yellow Submarine was released to theatres in 2018, in celebration of the film's 50th anniversary, and has not been available since.
In more recent Beatles news, Sir Paul McCartney performed a soulful rendition of 'Lady Madonna' on Global Citizen's One World: Together At Home broadcast over the past weekend.
Introduced by Jimmy Fallon as, "My favourite singer-songwriter of all time", McCartney shared a brief message with fans ahead of his set, saying that, "I'm very honoured to be part of this program tonight that celebrates the true heroes: our healthcare workers all around the world. And as this COVID-19 pandemic is a global crisis, we have to all come together to fight it on a global scale." He also shared that, "My mother Mary was a nurse and a midwife just after and during the Second World War, so I have a lot of time for doctors, nurses and all the medical staff that keep us healthy. We love you. Thank you."
Visit the official watch page to view The Beatles' Yellow Submarine Sing-A-Long.
Format:
UK English