Belly Recruits The Weeknd And Young Thug For 'Better Believe'
The video was directed by Christian Breslauer.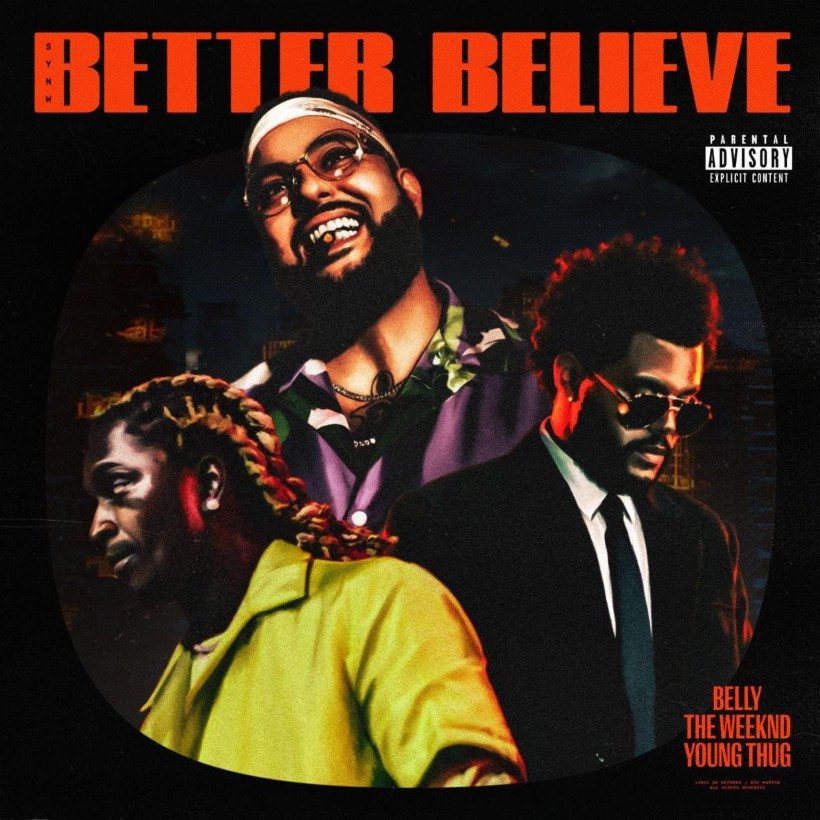 Belly has teamed up with longtime collaborator The Weeknd and Young Thug on his latest single, "Better Believe" which debuts alongside an extravagant video for the track directed by Christian Breslauer (Bebe Rexha, Nick Jonas, Doja Cat, etc).
The video is a stunning "mind f__k" according to Belly himself. It serves as part one of two in a series, helping to build anticipation for Belly's forthcoming project. The "Better Believe" video will make its broadcast premiere tonight (July 22) on BET Jams, BET Hip Hop as well as on the Viacom Times Square billboard.
Belly shows off his lyrical prowess on the track, rapping, "Young dirty bastard, plastered/I'm gone off weed and acid, magic/My mind is doin' backflips, gymnastics/All my albums classic/All these fake rappers they stay cappin'."
The song premiered on iHeart Radio and will appear on Belly's forthcoming album See You Next Wednesday slated for release this summer via Roc Nation / XO Records. This release follows "Money on the Table" featuring Benny The Butcher, "IYKYK," and "Zero Love." The latter received praise from Billboard, Complex, The Source, Rap Radar, POWER 106, and more.
The Palestinian-born, Canadian-bred MC signed to Roc Nation in 2015, shortly after releasing his acclaimed mixtape Up for Days. It featured 10 tracks, including four collaborations with Travis Scott, Juelz Santana, French Montana, and The Weeknd.
It has been a busy few months for Belly's label boss, The Weeknd, who is set to star in and co-write a cult drama series for HBO titled The Idol. News of the series, which will follow a female pop singer who sparks a romance with an enigmatic L.A. club owner who doubles as a leader of a secret cult, was first reported by Variety on Tuesday, June 29.
The Weeknd will co-write and executive produce The Idol alongside his creative producer and renowned L.A. nightlife entrepreneur Reza Fahim and BAFTA Award-winning Euphoria creator Sam Levinson, all three of whom are creators of the show. Joseph Epstein will serve as showrunner while joining Mary Laws on the team of co-writers and -executive producers.