Ben Howard Shares 'Life In The Time,' Announces North American Tour
'Is It?' will arrive on June 16.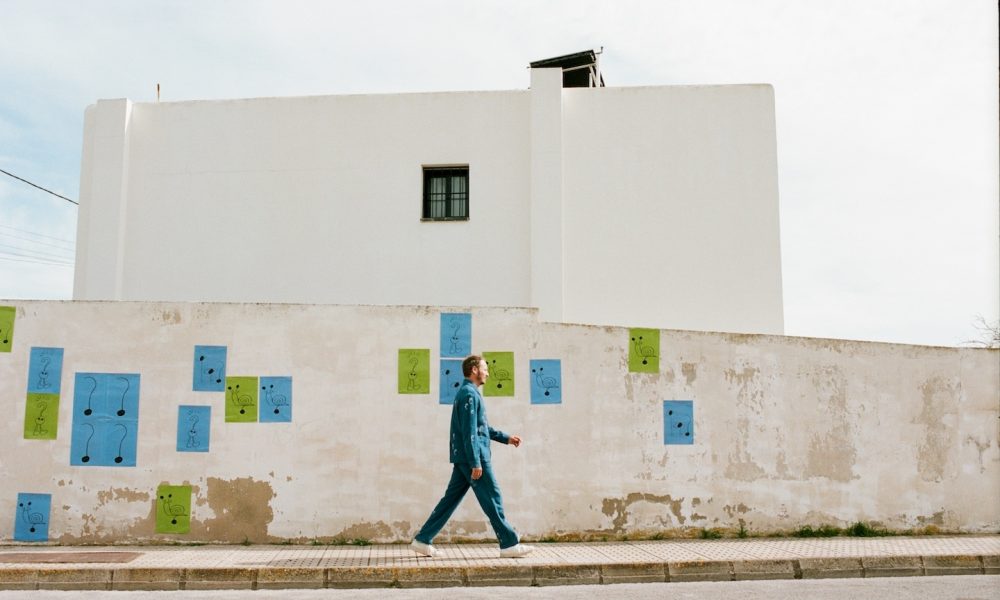 Ben Howard has shared a new single, "Life In The Time," off his forthcoming album Is It?, which is being released on Friday, June 16 (Island Records). He notes the song is, "about the settling of disputes, friends buried in the hillside and drifting apart."
On October 20, Howard will embark on his first North American tour in support of Is It? The dates kick off in Washington, DC and conclude in Los Angeles on November 15. Along the way he will stop in New York City for a show at The Beacon Theatre on October 24. Tickets are now available via The Artist Presale and public tickets go on sale Friday, June 9 at 10 am local. Ben is currently on tour in the UK and Europe and the dates include a sold-out show at London's new Alexandra Palace Park on July 22.
Ben Howard - Life In The Time
To give fans the best chance to buy tickets at face value, the artist has requested tickets to this event be mobile only and restricted from transfer. If you purchase a ticket and can't attend, you can list your ticket for sale at the price paid on Ticketmaster's Face Value Exchange. Exchange sellers must have a US or CAN bank account to accept payment.
The states of NY, IL, and CO have laws in place to protect ticket brokers by prohibiting artists from restricting resale to face value exchanges only. For shows in these states, or at venues that don't offer restricted transfer, fans are strongly encouraged to only buy or sell tickets to one another at the price they paid.
Prior to today's single, Ben Howard has also teased the LP with "Walking Backwards" and "Couldn't Make It Up." Ben Howard recently performed the single "Walking Backwards" in France for the La Blogothèque series.
Ben and his band recorded Is It? over 10 days in the Le Manoir de Léon studios, nestled between Bordeaux and Biarritz in the South of France. It was produced by Bullion (Westerman, Nilüfer Yanya, Orlando Weeks).
Ben Howard Tour Dates:
6/15/23 – Fairview Park – Dublin
6/17/23 – Piknik I Parken – Oslo, Norway
6/19/23 – Carré Theatre – Amsterdam SOLD OUT
6/20/23 – Carré Theatre – Amsterdam SOLD OUT
6/21/23 – Phil Haarlem – Netherlands
6/30/23 – Rock Werchter – Werchter
7/1/23 – On The Mount At Wasing – Berkshire
7/2/23 – Down the Rabbit Hole – Beuningen
7/4/23 – Philarmonie de Paris – Paris
7/6/23 – Arena Wien – Vienna
7/7/23 – Pohoda Festival – Trenčín
7/9/23 – Sexto 'Nplugged – Sesto Al Reghena
7/11/23 – Žluté Lázně – Prague
7/12/23 – Progresja Summer Stage – Warsaw
7/14/23 – Zitadelle – Berlin
7/15/23 – Stadtpark – Hamburg
7/17/23 – Tonhalle – Munich
7/18/23 – X-Tra – Zurich
7/21/23 – SWG3 Yard – Glasgow
7/22/23 – Alexandra Palace Park – London SOLD OUT
7/23/23 – Cardiff Castle, Cardiff
8/11/23 – Boardmasters – Newquay
8/27/23 – Victorious Festival – Portsmouth
10/20/23 – Anthem – Washington, DC
10/21/23 – The Fillmore – Philadelphia, PA
10/24/23 – Beacon Theatre – New York, NY
10/27/23 – MGM Music Hall Fenway – Boston, MA
10/28/23 – Place Bell – Laval, QC
10/29/23 – History – Toronto, ON
10/30/23 – History – Toronto, ON
11/1/23 – Riviera Theatre – Chicago, IL
11/3/23 – Mission Ballroom – Denver, CO
11/4/23 – The Union – Salt Lake City, UT
11/7/23 – Orpheum Theatre – Vancouver, BC
11/8/23 – Arlene Schnitzer Concert Hall – Portland, OR
11/9/23 – Paramount Theatre WA – Seattle, WA
11/12/23 – Fox Theater – Oakland, CA
11/14/23 – The Sound – San Diego, CA
11/15/23 – The Orpheum Theatre – Los Angeles, CA