Country Giant Bill Anderson Honored On 60th Anniversary As Grand Ole Opry Member
Tennessee Governor Bill Lee issued an official proclamation to name July 17 as Bill Anderson Day, as did Nashville Mayor John Cooper.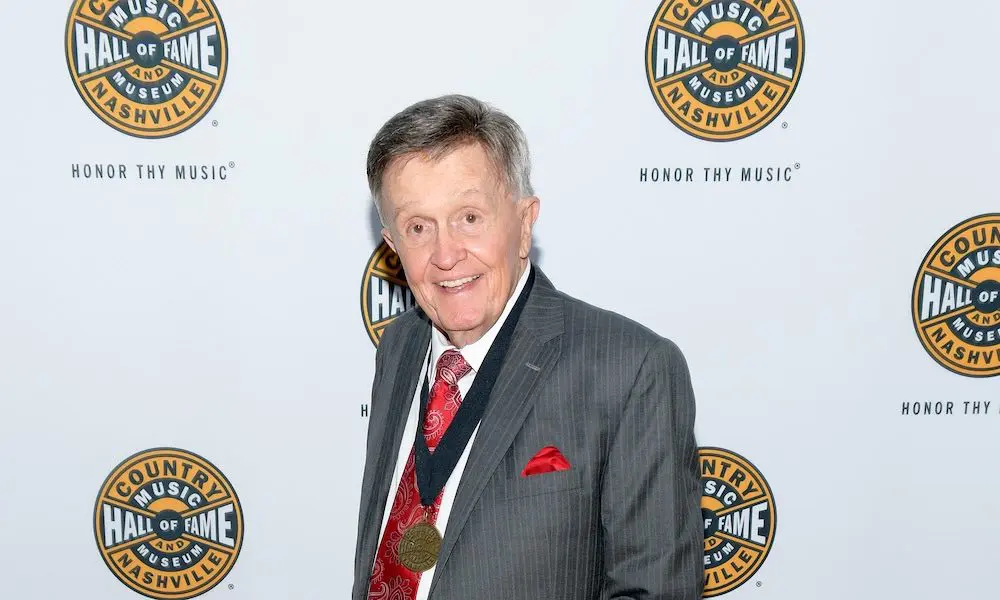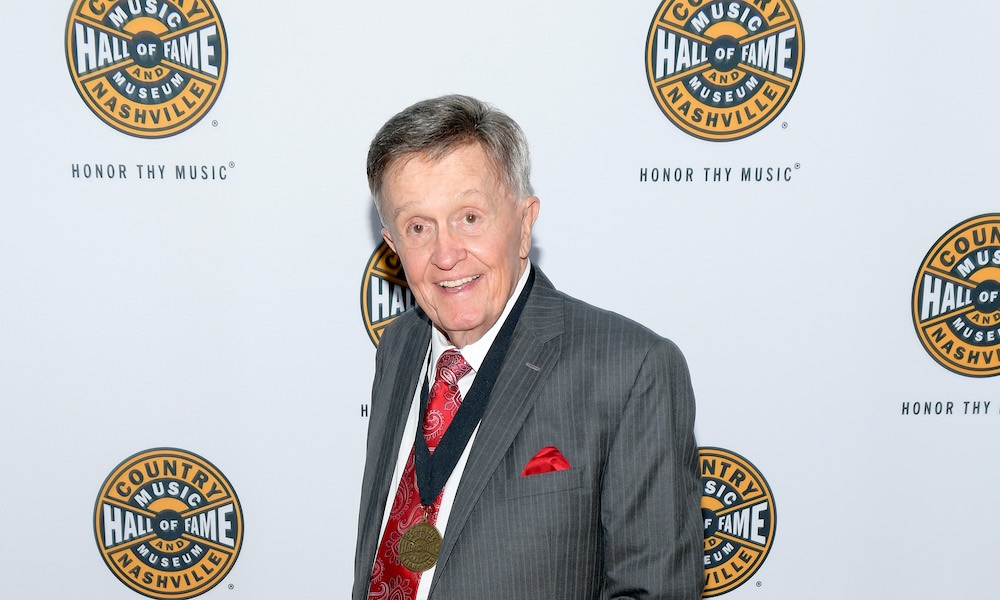 Much-loved country veteran Bill Anderson was honored by the Grand Ole Opry on Saturday (17) to mark his 60th anniversary as a member of the famous institution. Among the fellow stars taking part in the festivities were Sara Evans and Opry members Vince Gill and Mark Wills.
Tennessee Governor Bill Lee issued an official proclamation to name July 17 as Bill Anderson Day, while Nashville Mayor John Cooper made the same announcement for the city. The celebration came just two days after the exact 60th anniversary of the day that Anderson, now aged 83, became a member of the Grand Ole Opry on July 15, 1961, by which time he had already made significant inroads on his epic career.
The artist born in Columbia, South Carolina, who was a sportswriter and DJ before becoming an artist himself and signing to Decca, made his country chart debut in the last days of 1958 with "That's What It's Like To Be Lonesome." By then, Anderson had just performed at the Opry for the first time, and was already a chart-topping songwriter, with Ray Price taking his "City Lights" to No.1 for 13 weeks. When he was invited to join the Opry, he became its youngest member at the time.
"First of all, it's really hard to imagine I've been at the Grand Ole Opry for 60 years," he said. "It seems like yesterday they asked me if I wanted to be a part of this great family, and of course I couldn't wait to tell them yes and be a part of this wonderful family…I tell people all the time that the Grand Ole Opry is like Yankee Stadium to a baseball player, or Broadway to an actor, or Hollywood to someone in film. It's the highest rung on the ladder. It's as high as you can go in country music and I'm just thankful that I've gotten to be here for 60 years."
Anderson's first No.1 in his own name was "Mama Sang A Song" in 1962, the first of seven such bestsellers that also included "Still," I Get The Fever," and "World Of Make Believe." He notched 80 country chart entries in total up until 1991.
He also shone as the co-writer of such No.1s as Lefty Frizzell's "Saginaw, Michigan" (1964), Conway Twitty's "I May Never Get to Heaven" (1979), and George Strait's "Give It Away" (2006). He also co-wrote Kenny Chesney's "A Lot of Things Different" and Brad Paisley and Alison Krauss' "Whiskey Lullaby," which like the Strait hit, won the CMA Song of the Year Award.