Billie Eilish Stars In Teaser Clip From Donald Glover's 'Swarm'
Eilish shared the clip to Instagram.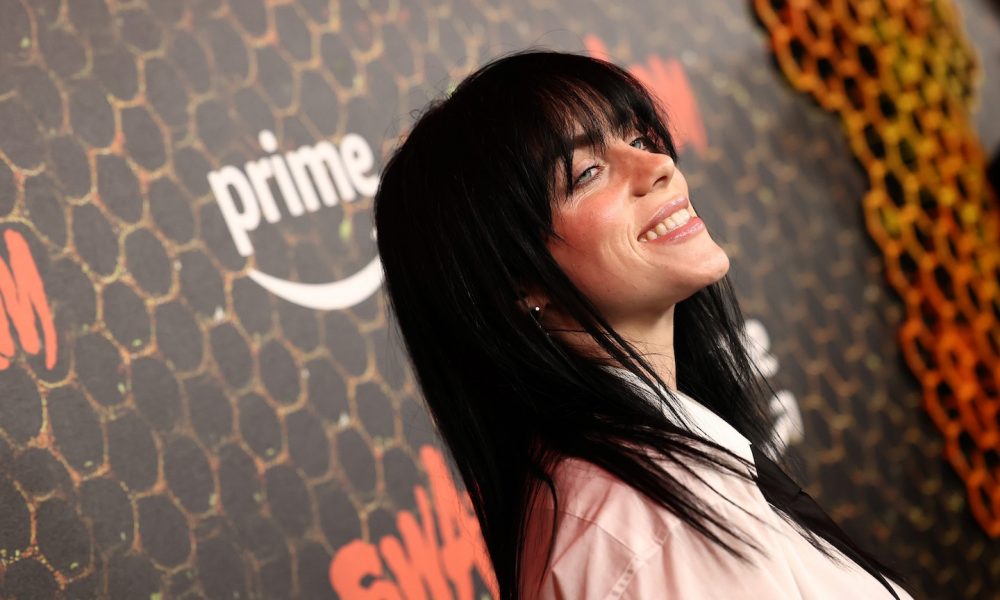 When Billie Eilish showed up to the Swarm premiere event on March 14, fans speculated that she may have a role in Donald Glover's new project, but some figured she was just supporting a friend. Today, March 16, Eilish has confirmed her appearance in the new TV series.
Shop the best of Billie Eilish's discography on vinyl and more.
In the clip from Eilish's Instagram, she asks questions to a character named Dre, keeping an ominous, almost creepy smile on her face during the interaction.
Back in January, Eilish shared a short clip on TikTok during which she offers a piano cover of the Ben Folds deep cut "Still." Folds wrote and produced the song in question for the soundtrack to Over The Hedge, the 2006 DreamWorks film starring Bruce Willis, Steve Carell, William Shatner, and more.
Also in January, a film capturing footage from Billie Eilish's concerts at London's The 02 during the summer of 2022 aired in cinemas for one night only.
The pop star held six headline shows at the London arena in June as part of her 'Happier Than Ever' world tour, with the dates straddling her historic Glastonbury headline performance.
The film, Billie Eilish Live At The O2 (Extended Cut), took fans back to those gigs. It was shown in cinemas across the world on January 27, 2023, and included 30 minutes of previously unreleased footage featuring six unseen songs.
"I've always wanted to make a music film that truly captures the energy of my live show," Eilish said in a statement. "These past 16 months have been so special to me, to be able to be back out on the road, performing live and sharing rooms with so many amazing people all over the world. This film is a visual live experience and keepsake for us all, celebrating everything that I love about this tour, and most of all, everyone who came out to see me. This is my thank you."
Listen to the best of Billie Eilish on Apple Music and Spotify.