Billie Eilish Prepares To Launch Her Debut Signature Fragrance 'Eilish'
The scent arrives in November and will be exclusively available via's the singer's newly launched fragrance site.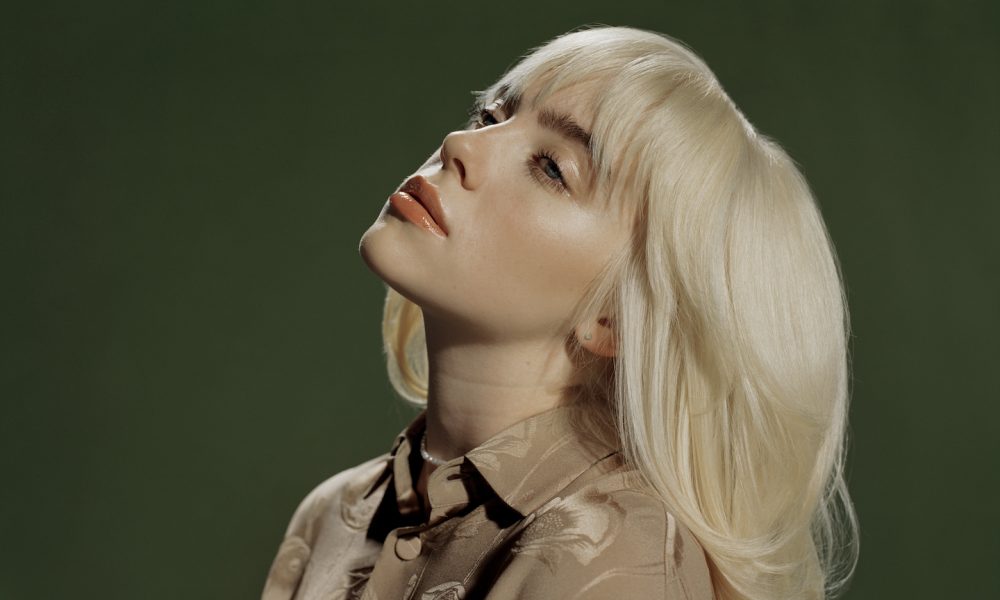 19-year-old pop star Billie Eilish is venturing into the world of fragrances as she announced her debut scent called Eilish. The warm, vanilla-based perfume will arrive in November of this year and will only be sold via the singer's newly launched Billie Eilish Fragrances website.
"Perfumes have been one of my greatest joys in life, and I've always wanted to make one," Eilish told Vogue in a recent interview about the venture. "And not as Billie Eilish, not as an artist, not as a singer; I wanted to make a perfume to have a perfume. It has nothing to do with me, I'm just branding it so that people see it."
Beyond hand-selecting the scents that would combine themselves to form the fragrance of Eilish for over a year, the singer also prioritized that the perfume be both vegan and cruelty-free as well as created with clean ingredients to reflect her own individual values in product manufacturing and consumption. The fragrance arrives in a gold, statuesque bottle molded to the shape of a bust.
Eilish told Vogue that she was attracted to vanilla largely because of childhood memories she has of her mother baking with the ingredient. The result was a fragrance with warm notes of musk and amber that created an edible-like smell. The singer has synesthesia, meaning her senses are cross-wired to present themselves through each other.
For Eilish, scent plays a major role in how she perceives her environments and in how she stores particular memories. Discussing her favorite scents of the past, she mentions that she's had to stop wearing certain perfumes because the memories attached to them are too hard to relive, or too perfect to be touched.
"Billie Eilish is a singular talent and the voice of a generation, and she's only getting started," Parlux LLC President Lori Singer. "She has a vision in everything she does that is unique, disruptive, and authentically hers. Partnering with Billie was natural for Parlux because we can bring a vision to life like no one else, and we were equally excited to be on this journey together."