The Black Crowes' 'The Southern Harmony And Musical Companion' Flies High With Boxset Edition
The band's chart-topping sophomore set is due to return on December 1 in a variety of formats.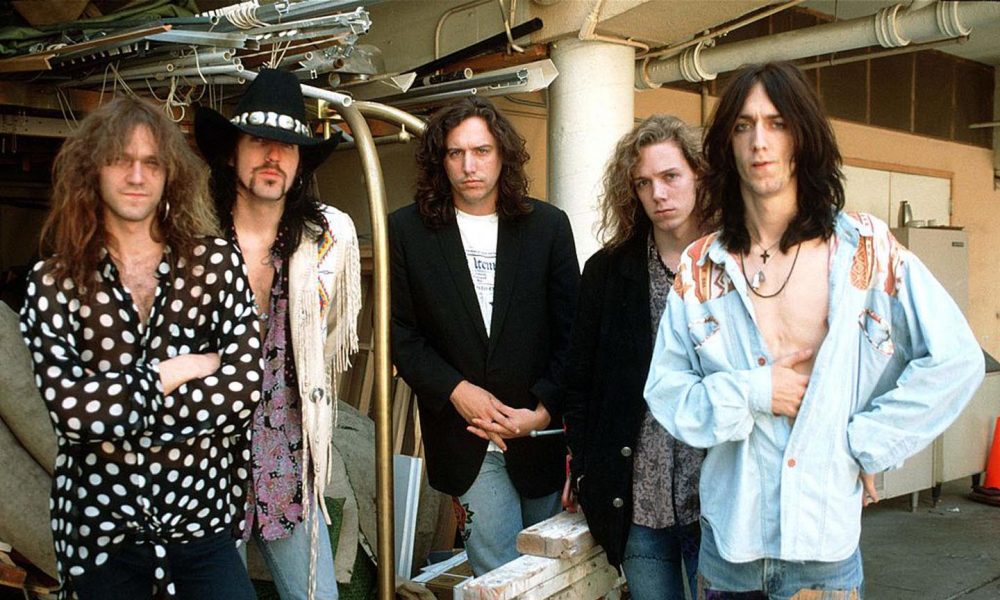 The Black Crowes announce the new boxset of their chart-topping sophomore album, The Southern Harmony And Musical Companion, via American Recordings/UMe. It will be released on stunning 4LP, 3CD, 2 CD, and 1LP formats, which will be released on December 1, 2023.
Shop the best of The Black Crowes discography on vinyl and more.
The album, which entered the US Billboard album chart at No. 1 upon release in 1992, was named after a post-Civil War southern hymnal and is home to some of the band's biggest hits, including "Remedy," "Sting Me," and "Thorn in My Pride" which were #1 on the Billboard Main Stream Rock Airplay chart for a combined total of 21 weeks.
The Black Crowes - Remedy
Rich and Chris Robinson, alongside producer George Drakoulias, revisited the archives for the instant classic album and created a special super deluxe edition featuring unreleased studio recordings, rare B-sides, a live performance from Sam Houston Coliseum in Houston, TX, on February 6, 1993, and a newly remastered album from the original 1/4″ production master. Highlights for the forthcoming boxset include 14 unreleased recordings, including a new mix of the Memphis soul classic song "99 Pounds" originally by Ann Peebles and written by Don Bryant, and a previously unreleased studio recording of "Miserable."
At the end of the Southern Harmony and Musical Companion recording sessions in early 1992, the band performed live on the famed Southern Tracks Studio floor in Atlanta, GA, on January 4, 1992. The session was captured by a film crew and, true to The Black Crowes form, turned into a party. These never-before-released until now, live, studio recordings, feature five songs, including their cover of Ry Cooder's "Boomer's Story." Also included in the super deluxe edition, Southern Harmony Live, featuring all the tracks off the album, performed live in Houston, TX, on February 6, 1993. This legendary and much-bootlegged show has now been mixed from the 24-track tapes and is available alongside the original album, which has been remastered from the 1/4″ production master.
The Black Crowes Chris Robinson said, "We've always thought that the music on Southern Harmony and Musical Companion was made of a certain magic that was in the air for us in 1992. This special box set represents all the ingredients of the spell we were under."
"I always felt that Southern Harmony… was us coming into our own as a band and creating our sound." The Black Crowes Rich Robinson elaborated. "We made the record in 8 days. Every song was one or two takes. No more than that. It was a snapshot of a band possessing all of its powers, and it still resonates with me to this day."