Black Thought To Share His Life Story In 'The Upcycled Self' Memoir
The Roots co-founder previously explored his upbringing and experiences in music in the Audible memoir, '7 Years'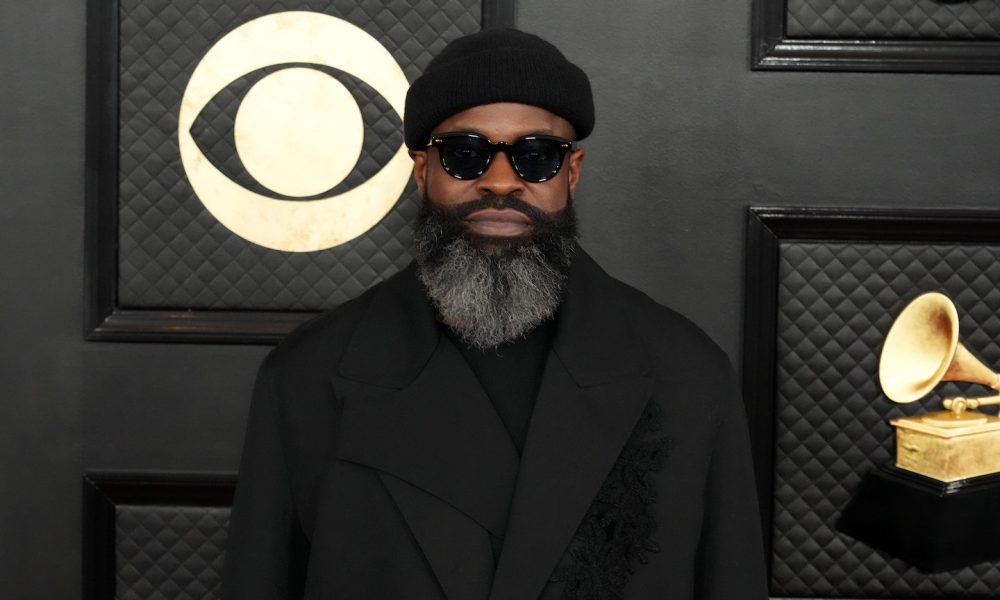 The Roots co-founder and member Black Thought – aka Tariq Trotter – has announced details of his upcoming memoir, The Upcycled Self, which will arrive this winter.
The book will be published on November 11 via One World and will explore the musician's life from childhood through his career in music.
"The Upcycled Self doesn't just narrate a riveting and moving portrait of the artist as a young man, but gives readers a courageous model of what it means to live an examined life," an official synopsis for the book read. "In vivid vignettes, he tells the dramatic stories of the four powerful relationships that shaped him – community, friends, art, and family – each a complex weave of love, discovery, trauma, and loss."
The summary continued to note that, in the book, Trotter will navigate through "vital questions we all have to confront about our formative years: How can we see the story of our young lives clearly? How do we use that story to understand who we've become? How do we forgive the people who loved and hurt us? How do we rediscover and honor our first dreams? And finally, what do we take forward, what do we pass on, what do we leave behind?"
It concluded: "This is the beautifully bluesy story of a boy genius's coming of age that illuminates the redemptive power of the upcycle."
In 2013, Black Thought discussed working on a memoir, saying he had been working with hip-hop writer Jeff Chang and filmmaker Maori Karmael Holmes on a tome. Previously, he shared some of his stories in the Audible memoir 7 Years, which was released in 2021.
Earlier this year, the star shared an ode to hip-hop in celebration of the genre's 50th anniversary, called "A Love Letter To Hip-Hop." The missive saw him retell the origins and rapid ascent of the movement, as well as highlighting its importance to its fans.
"I remember a time before hip-hop, and it's something that we need to cherish and appreciate and not take for granted because it's not guaranteed," he said at the time. "Even though it's always been there for people for the past few generations, it's not guaranteed that it's going to always be there if we don't, you know what I'm saying, treat it the way we're supposed to and continue to pour ourselves and to invest into it in an authentic way."