Black Thought Shares 'Love Letter To Hip-Hop' To Celebrate 50th Anniversary
The video is part of the Hip-Hop 50 initiative.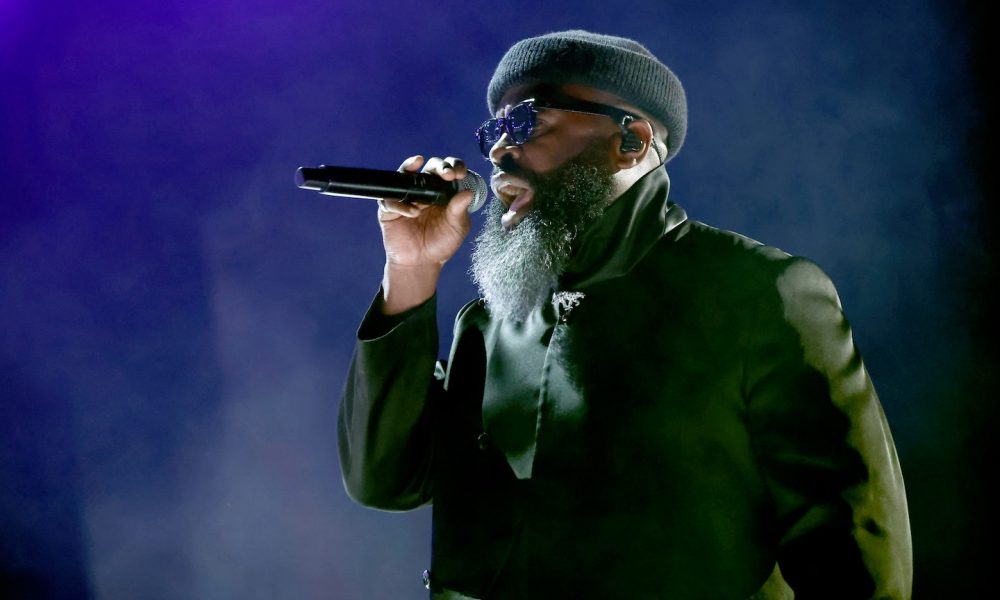 BET has unveiled an ode to hip-hop to celebrate its 50th anniversary, delivered in the classic rhyme style of The Roots' frontman Black Thought.
In a black-and-white video directed by revered video director Benny Boom, Black Thought tells the story of the origins and rapid ascent of hip-hop, in addition to the importance to those who love it. He narrates as scenes from rap's history play out on screen.
Black Thought Delivers Pure Poetry In His Love Letter To Hip Hop | A Love Letter To Hip Hop
In a statement, Black Thought said, "I remember a time before hip hop and it's something that we need to cherish and appreciate and not take for granted because it's not guaranteed. Even though it's always been there for people for the past few generations, it's not guaranteed that it's going to always be there if we don't, you know what I'm saying, treat it the way we're supposed to and continue to pour ourselves and to invest into it in an authentic way."
Hip-Hop 50 has been celebrated across a number of platforms. LL Cool J introduced a massive tribute to the 50th anniversary of hip-hop at the 65th annual Grammy Awards by introducing Black Thought to kick off the festivities.
The performance included features from Run-DMC, LL Cool J, DJ Jazzy Jeff, Questlove, and more. LL Cool J brought out his trademark boombox, before ceding the stage to Salt-N-Pepa. Rakim followed, with Questlove accomapaying him on the drums.
Chuck D and Flava Flav from Public Enemy stormed the stage immediately after, before a brief interlude introduced a bar-for-bar verse from Cool J and Black Thought. Houston legend Scarface came through with bars from "Mind Playing Tricks On Me" by his group Geto Boys before ceding the stage to Ice-T. Queen Latifah followed, before Method Manhit the stage rocking the Wu-Tang logo behind him. Jay-Z, in the crowd, couldn't help but rap along. Big Boi rolled through shortly after, causing Pharrell in the crowd to bust out a massive smile.
Listen to the best of The Roots on Apple Music and Spotify.