Questlove Announces Hip-Hop 50 Tribute Performance At Grammy Awards
Questlove says the event will involve 'some of the biggest names from the genre coming together to celebrate hip-hop history.'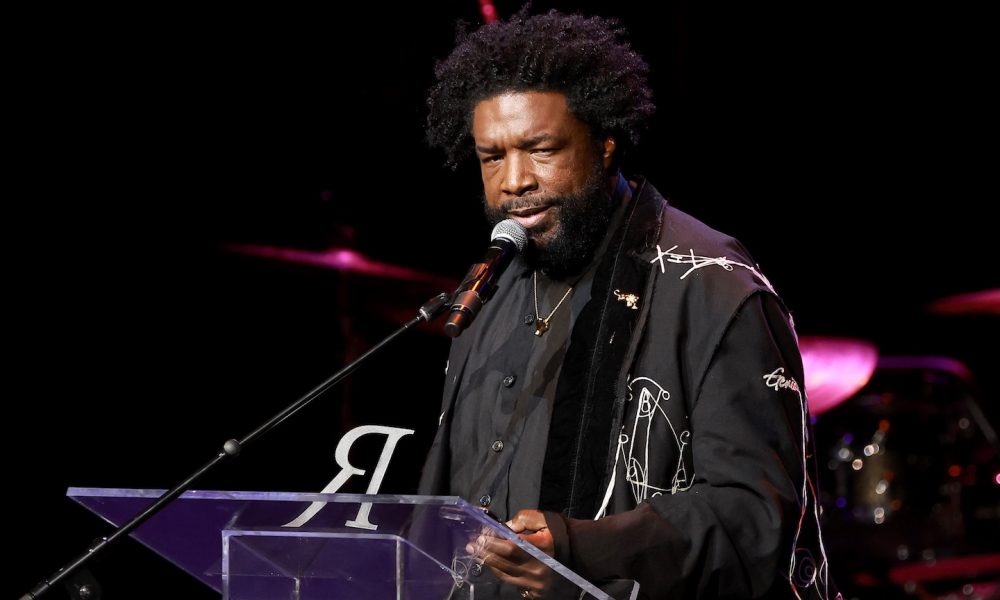 Six-time Grammy winner Questlove of The Roots has announced that he is co-curating the Hip-Hop 50 tribute performance for the 2023 Grammys.
Shop the best of The Roots' discography on vinyl and more.
The performance is part of the Paramount Global initiative to honor the 50th anniversary of hip-hop in partnership with Mass Appeal. The artist lineup will be announced in the coming days, but Questlove hinted in his announcement, it will see "some of the biggest names from the genre coming together to celebrate hip-hop history–its past, its present, its future."
The 2023 GRAMMYs will be broadcast live from Crypto.com Arena in Los Angeles Sunday, February 5 (8:00-11:30 PM, live ET/5:00-8:30 PM, live PT) on the CBS Television Network, and will be available to stream live and on demand on Paramount+, as well as on live.grammy.com.
There are plenty of celebrations going around in honor of hip-hop's 50th year. Last week, Vevo, the world's leading music video network, announced that a number of artists like Lil Wayne, Public Enemy, Havoc, Ludacris, and more will help them celebrate the 50th Anniversary of hip-hop.
Throughout 2023, the company will be partnering with hip-hop's most influential artists for bespoke original content and specialized programming. Special editions of Vevo Footnotes, a series that takes viewers behind-the-scenes of their favorite videos, as well as Vevo ctrl., a series that features hard-hitting, cutting edge artists, will see appearances from hip hop legends from throughout history.
Says Chuck D, "Hip-hop turning 50 means that there can be no doubt, no argument, no ignorance about its consequence in the world. Back when PE was coming up, it was in the days before social media. Videos were the only way to connect with hip hop fans around the world. They delivered songs in a full package of sight, sound, story, and style. A truly underrated art form. Vevo keeps that connection solid, not only for us but for hip hop artists from every corner of the globe. Here's to the next 50."
Visit the Recording Academy's official website for more information.