Hip-Hop 50 Grammys Tribute Features LL Cool J, Chuck D, Lil Baby, And More
Other performers included GloRilla, Black Thought, Method Man, and more.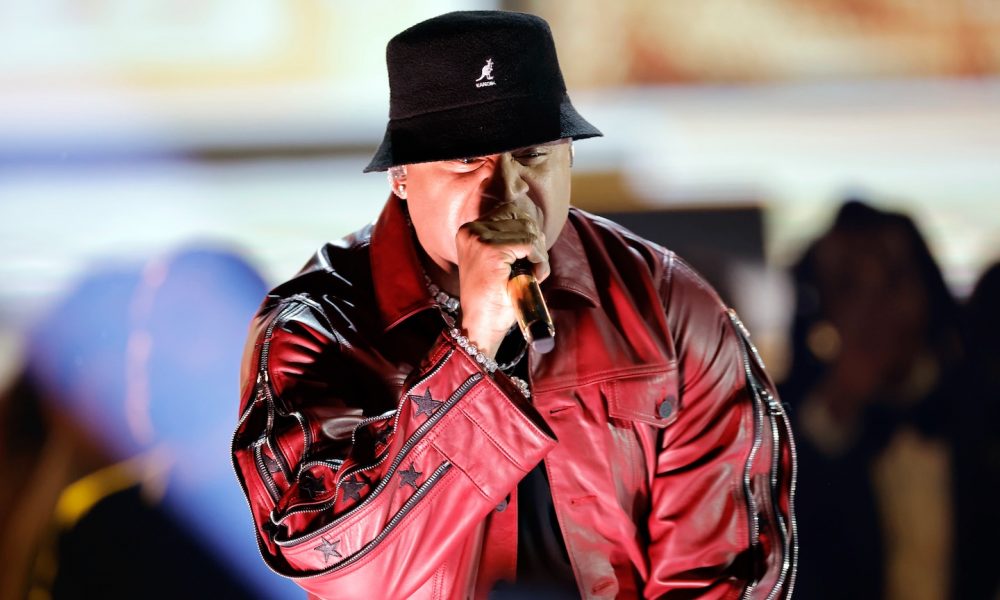 LL Cool J introduced a massive tribute to the 50th anniversary of hip-hop at the 65th annual Grammy Awards by introducing Black Thought from the Roots to kick off the festivities.
The performance included features from Run-DMC, LL Cool J, DJ Jazzy Jeff, Questlove, and more. LL Cool J brought out his trademark boombox, before ceding the stage to Salt-N-Pepa. Rakim followed, with Questlove accomapaying him on the drums.
Chuck D and Flava Flav from Public Enemy stormed the stage immediately after, before a brief interlude introduced a bar-for-bar verse from Cool J and Black Thought. Houston legend Scarface came through with bars from "Mind Playing Tricks On Me" by his group Geto Boys before ceding the stage to Ice-T. Queen Latifah followed, before Method Man hit the stage rocking the Wu-Tang logo behind him. Jay-Z, in the crowd, couldn't help but rap along. Big Boi rolled through shortly after, causing Pharrell in the crowd to bust out a massive smile.
Busta Rhymes showcased his signature hyper-speed flow, wowing the crowd with his delivery before Missy Elliott performed her monumental song "Lose Control."
A short spoken word interlude from Missy Elliott introduced Nelly performing "Hot In Herre" before Too Short rolled through with his Bay Area banger "Blow The Whistle." The Lox, assisted by DJ Drama, came through for a verse, before Lil Baby took the stage for a stellar performance. GloRilla followed, turning in a performance of "F.N.F. (Let's Go)" that confirmed her as the most exciting new voice in rap, before Lil Uzi Vert showcased his signature moves for a party-starting dance performance that concluded the monumental medley. LL Cool J ended the performance with an homage to the cities where hip-hop began, wishing the genre he has known and loved his entire life a happy, happy birthday.
Elsewhere in the event, LL Cool J honored Dr. Dre with the inaugural Dr. Dre Global Impact Award.
Visit The Recording Academy's official website for a full list of Grammy winners.