GloRilla Goes After The Haters On New Song 'Internet Trolls'
GloRilla is set to perform at the Grammy Awards' Hip-Hop 50 tribute.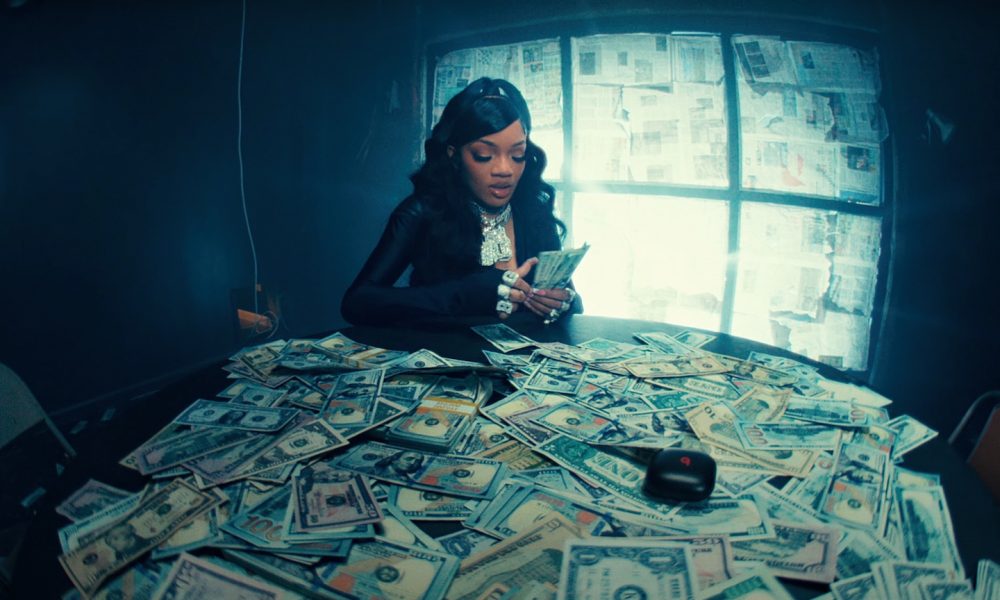 Glorilla has shared a new song titled "Internet Trolls." The fresh single arrives ahead of her performance at the Grammys this weekend, where she'll join a list of top rappers like Lil Wayne, Lil Baby, and more in a tribute to the 50th anniversary of hip-hop's inception.
The chorus on the Hitkidd produced song showcases GloRilla's unique ability to blend playfulness and seriousness. "Watch out for them internet trolls/ They be tryna satisfy them internet goals," she raps, before adding, "You just got locked up 'cause the internet told/ 'Fake it 'til you make it,' that's the internet code."
GloRilla - Internet Trolls ft. Hitkidd
Last month, GloRilla recruited Moneybagg Yo for the ferocious new single "On Wat U On," out today via CMG/N-Less/Interscope Records.
The ready-made crowd-pleaser, which finds the collaborators trading bars, cleverly breaks down a lover's quarrel. The no-holds-barred track is accompanied by a fiery video that captures a heated argument about trust and infidelity.
Over a classic, bass-heavy beat and propulsive piano arrangement, Bagg expresses exasperation about the work it takes to make romance go the distance. "Asking me 'bout b_____s in a city that she think I'm f_____g," he spits, "Look dead in her eyes before I lie, I'd rather tell her nothing." GloRilla isn't about to take that disrespect and fires back: "Ain't got s__t to say now huh, d_____s?" As catchy as it is relatable, "On Wat U On" is a surefire hit.
The visualizer takes a literal approach, showing a couple in the midst of a heated argument. Inspired by scenes from the cult classic movie Baby Boy, GloRilla finds a pack of contraceptives in the backseat when they pull up to a drive-thru window and calls out Bagg. The back-and-forth makes its way back to their apartment, and finally outside again, where Glo picks up a large rock and aims for his windshield to truly show her anger.