Listen To Blue Lab Beats' New Track, 'Blow You Away (Delilah)' Ft. Ghetto Boy
The song is the lead track on the duo's forthcoming EP 'We Will Rise', which comes out April 9 on Blue Note.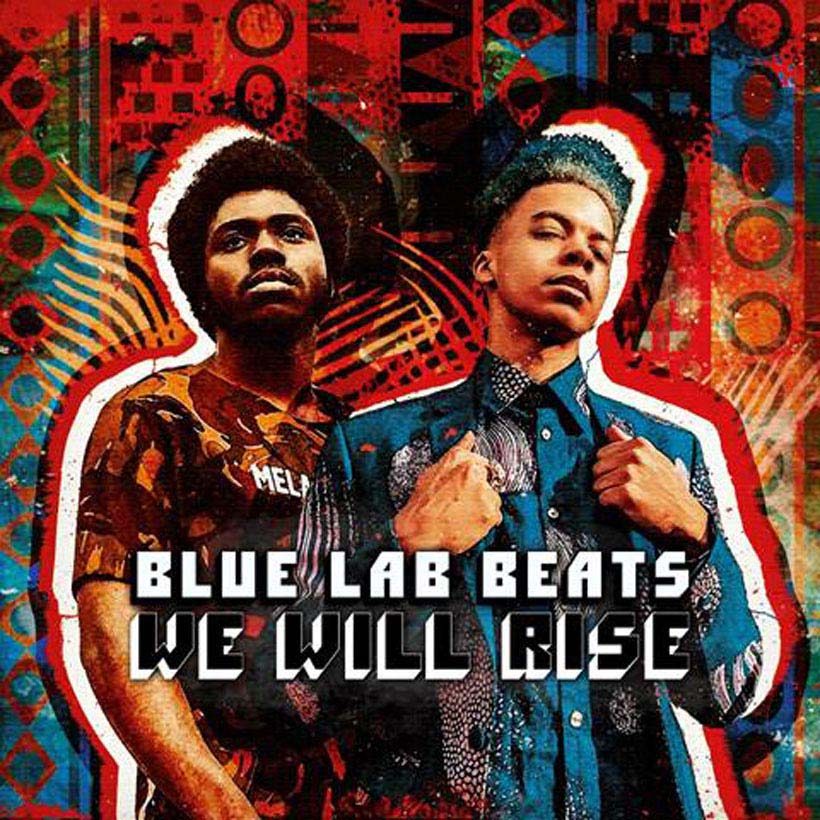 Following their appearance on last year's acclaimed Blue Note Re:imagined project, the London duo Blue Lab Beats—producer NK-OK and multi-instrumentalist Mr DM—have released their first musical offering of 2021 with the irrepressible new single "Blow You Away (Delilah)" featuring Ghetto Boy. You can check it out below.
The single is the lead track on Blue Lab Beats' forthcoming EP 'We Will Rise', which comes out April 9 on Blue Note Records and also features Braxton Cook, Kojey Radical, Alex Blake, and DTsoul. The five-track EP is a project from the heart, intended to offer healing and hope to those wearied by racism and prejudice. It's music that variously celebrates resilience, provides reassurance, and sparks joy.
"We'd been planning a tour when COVID hit and everything was cancelled," says NK-OK, who made over 30 beats in the first lockdown. "We rested. We rehearsed ideas. We did a bunch of features. But our creativity was properly kick-started when the Black Lives Matter movement started again. There were so many violent images being shared and seeing them on repeat felt damaging for our people. We wanted to do a healing blanket of songs. Despite everything that's happened, we are going to heal. We're going to make it through."
"Blow You Away (Delilah)" is a statement track—a four-on-the-floor blast of live percussion and driving, building drum beats supplemented by trumpeter Beésau and Kaidi Akinnibi (Celeste, Tom Misch) on tenor; all of it overlaid with vocals by London/Accra-based Ghetto Boy, a new prince of the Afrobeats scene and an artist whose vocal production skills left NK-Ok and Mr DM marvelling.
"Ghetto Boy just vibed to the track we sent him," says NK-OK. "What he sent back was so amazing. He ad-libs, changes tone and shapes words in a way that, with good headphones, feels proper 3D."
"I'm on guitar and bass and playing marimba patches on keys," continues Mr DM. "We'd been listening to Burna Boy and WizKid and wanted to incorporate that electronic Afrobeats sound alongside the Afrobeat rhythms we grew up with. It kind of returns Afrobeats to that Fela Kuti-style Afrobeat sound it came from, but still has our electronica throughout. It's a blend, with lots of instruments. You can dance to it, but when you know what's behind our music you can dance even harder."
The vibes are strong on everything this pair cook up inside Blue Lab HQ, including their sublime take on vibist Bobby Hutcherson's 1975 classic "Montara" which appeared on the 2020 collection Blue Note Re:imagined. "To be affiliated with Blue Note, whose artists we've grown up with, and whose music and politics have influenced us, was exciting," says Mr DM. "Now we're releasing our first Blue Note EP, which is really mad."
Pulsing through a sound that blends boom-bap grooves and jazz-funk hooks are wide-ranging influences inspired by the pioneers of hip-hop and the music of the African diaspora; a sound that tells of London, of today, while hinting at the future. With a list of collaborators that spans from Dua Lipa and Rag'n'Bone Man to Nubya Garcia and Moses Boyd, and with production projects in the works for Angelique Kidjo and Kojey Radical's new albums, Blue Lab Beats are one of the fastest-rising Jazztronica production duo in the world right now. Sets at Glastonbury and WOMAD have followed support slots for Thundercat and Roy Ayers, as well as being chosen to join the likes of Paul McCartney, FKA twigs, Charli XCX, Stormzy, and Skepta on Apple's Behind the Music ad.
The 'We Will Rise' EP includes the following tracks:
"Blow Me Away (Delilah)" feat. Ghetto Boy
"Nights In Havana" feat. Alex Blake
"We Will Rise" feat. Braxton Cook
"Great Lemon (Interlude)"
"Tempting (Dance 2)" feat. Kojey Radical & DTsoul