Bob Moses Shares New Single 'Round And Round'
The track will be featured on the group's new album 'The Silence in Between.'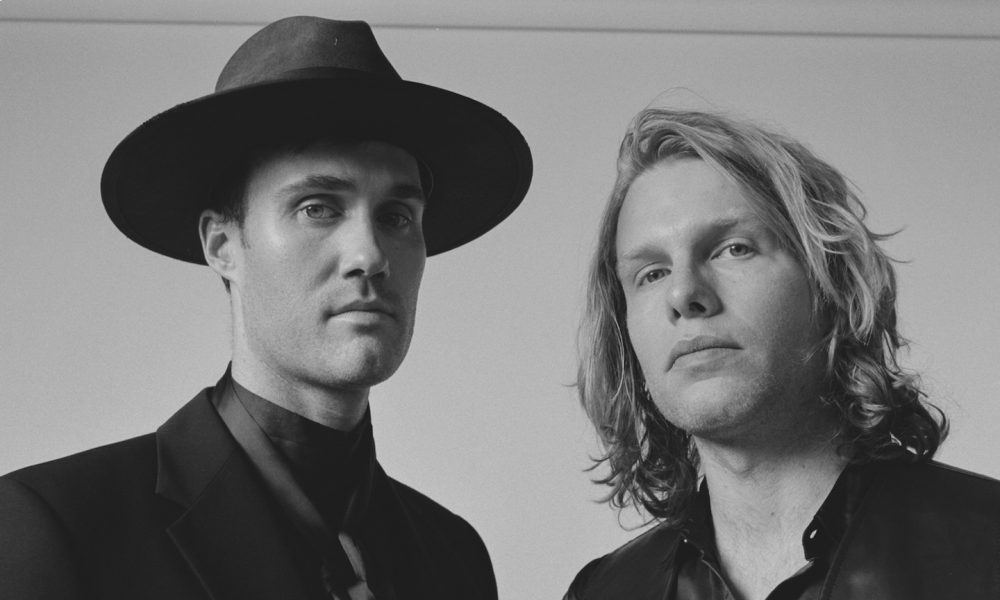 Bob Moses have returned with a rapturous new single "Round & Round" and an accompanying visualizer. A festival-ready homage to the transcendent power of experiencing music with others, "Round & Round" marks the first new offering from the Vancouver-bred duo since their acclaimed third album The Silence in Between.
Destined to become a live favorite, "Round & Round" once again reveals Bob Moses' incredible gift for building highly specific moods with their hypnotic collision of house music and left-field pop. To that end, the track opens on a stark but immersive arrangement of frenetic beats and quietly commanding vocal work, then bursts into a pulse-pounding, forward-pushing epic lit up in glistening synth.
Bob Moses - Round & Round (Visualizer)
Rooted in musician/producers Tom Howie and Jimmy Vallance's masterful approach to sound design, "Round & Round" simultaneously celebrates the communal experience of dance music and hints at our collective need for catharsis and escape ("And you'll feel it when the time's right/Bodies moving when they hear that sound/'Cause that music never let me down/Keep that record spinning round and round").
Says Bob Moses, "This one is about those moments where you're having the time of your life on the dance floor and you never want the night to end. Hope you enjoy it as much as we enjoyed making it."
A dazzling showcase for their refined yet inventive artistry, "Round & Round" arrives after an action-packed year for Bob Moses. Along with releasing The Silence in Between in March 2022—and scoring a No.1 hit on Alternative radio with the powerfully anthemic single "Love Brand New"—the duo embarked on a headline tour that included sold-out dates at major venues like The Greek Theatre in Los Angeles, The Brooklyn Mirage in New York City, and Red Rocks Amphitheatre (their first-ever time headlining the legendary venue).
In addition, Bob Moses earned a Juno Award nomination in the category of Dance Recording of the Year for "Afterglow" (a 2022 collaboration with Kasablanca) and delivered The Silence in Between [Remixed] (an eight-song project featuring all-new remixes from Digitalism, Vintage Culture, CRi, Amtrac, and more).