boygenius Shares Massive 82-Song Playlist Of Influences And Favorites
The playlist features music from Brian Eno, Big Thief, HAIM, and more.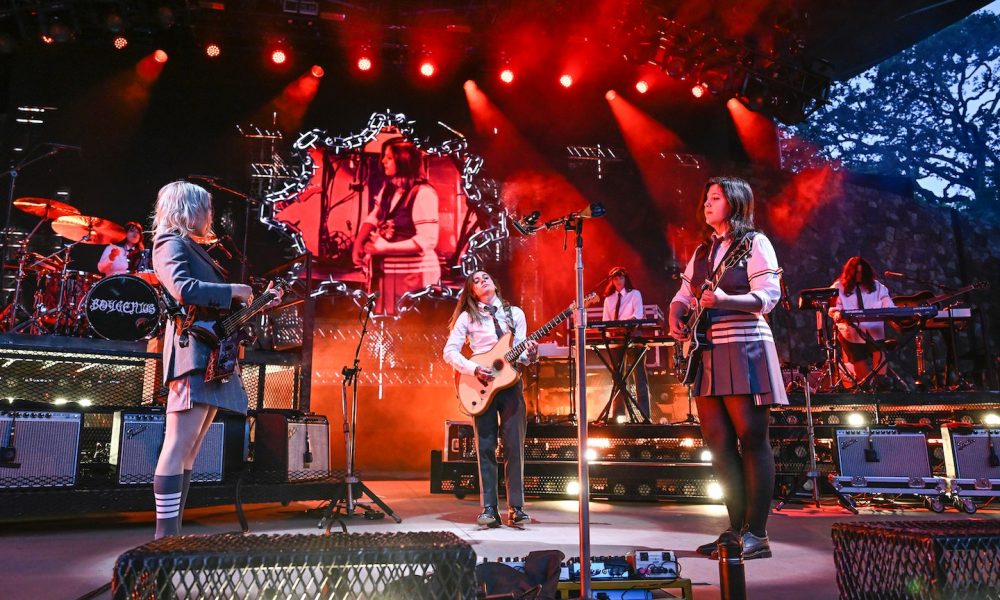 boygenius–AKA Phoebe Bridgers, Julien Baker, and Lucy Dacus–have made an 82-song Spotify playlist of songs that inspired their debut album the record.
Artists featured include Big Thief, Hop Along, Waxahatchee, HAIM, Land of Talk, Mitski, Band of Horses, The National, Wilco, Great Grandpa, Bon Iver & St. Vincent, Iron & Wine, Wild Pink, Broken Social Scene, Regina Spektor, Wednesday, Brian Eno, Sinéad O'Connor, Parliament, Fugazi, Angel Du$t, Joyce Manor, Mineral, Defiance, Ohio, Frank Black, The Soft Boys, Nada Surf, Suicide, The Cars, Cyndi Lauper, and more. The playlist also includes Jay Som, who contributed to the record and plays in boygenius' live band.
Last month, the band announced further touring plans for the fall in support of the record.
Kicking off in September in Boston, boygenius will make stops in New Haven and Philadelphia before two final performances at iconic venues Madison Square Garden and a special Halloween event at Hollywood Bowl. Support comes from MUNA, Samia, and Palehound and a special Halloween event with 100 gecs and special guest, Sloppy Jane.
boygenius announced their long awaited debut album, the record, in January and made global headlines with their Nirvana-nodding cover of February's Rolling Stone magazine, headlined the Outdoor Stage at Coachella and the inaugural Re:Set Concert Series.
Released to widespread critical acclaim, the album landed at No.4 on the Billboard 200 and debuted at No.1 in the UK, Ireland, and the Netherlands.
In June, the group stopped by SiriusXM for a new Live @ SiriusXM session. During the performance, the trio performed "Cool About It" and "Not Strong Enough" from the record, and a cover of "Stay Down, Man," a 2020 song by Dan Reeder from his 2020 album Every Which Way.
the record follows the trio's self-titled EP, which was released in 2018, and found the three musicians uniting to share their individual stories via stunning, folky harmonies and blistering indie-rock riffs.