Boygenius Shares New EP 'The Rest' And Explain Reason Behind The Record
The new four-track release follows the trio's March album, 'The Record'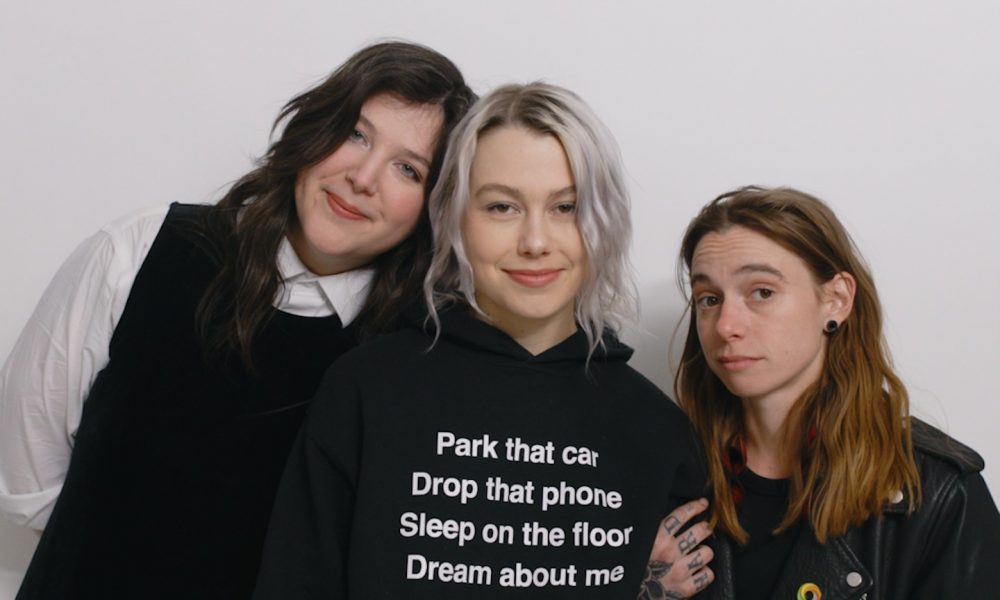 Boygenius has shared a new EP titled The Rest and explained the reason behind the new record.
The four-track release comes only seven months after the trio – comprised of Phoebe Bridgers, Lucy Dacus, and Julien Baker – shared its debut album, The Record.
Speaking to Zane Lowe on Apple Music 1, the band explained why now is the right time to share the EP. "I think just once we felt good about it, we wanted it out," Dacus explained. "I don't know if it was strategic; it's just these are songs that weren't ready for the record, and then we spent time on them, and they're ready now. Is that right?"
Bridgers added: "We were really excited also recording, we're getting really good at recording with each other. That was what was striking about recording these versus recording 'The Record' is I think we hadn't made something together in a long time when we went to record 'The Record', and just our communication got so streamlined by the time we went to record this and we knew it was going to be great.
boygenius - Voyager (official lyric video)
"I think 'The Record' was so high stakes, and it was such a fun process. But also we worked for 12-hour days with not a single off day… Also, these songs don't belong on 'The Record'. To me, 'The Record' couldn't be another way. I think these four, I have no idea where any of them would go in the sequence. They make no sense, But They make so much sense together. It's really exciting."
'The Rest' was produced by Boygenius, Tony Berg, Jake Finch, Ethan Gruska, Calvin Lauber, Collin Pastore and Marshall Vore. Among its tracks are "Black Hole," "Powers," "Afraid Of Heights," and "Voyager," each of which premiered live on the band's recent tour.
Meanwhile, Boygenius brought its recent single "Cool About It" to The Late Show with Stephen Colbert earlier this month. The trio performed around one mic for the appearance.