Brainiac Announce 30th Anniversary Reissue Of 'Smack Bunny Baby'
The new edition will arrive on December 1.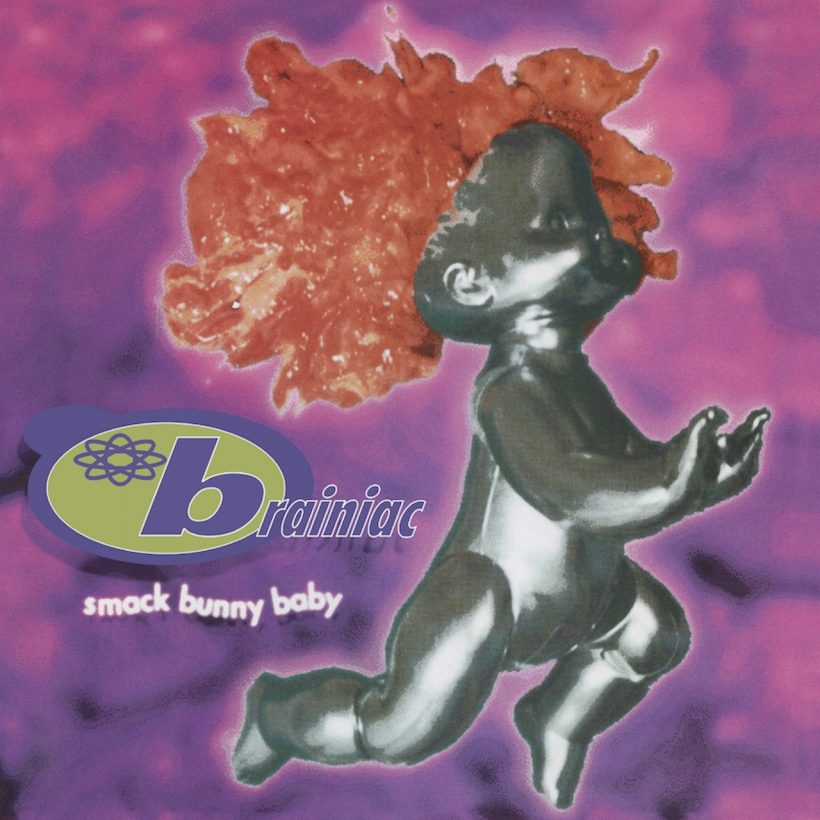 Craft Recordings celebrates the legacy of influential indie band 3RA1N1AC (Brainiac) with a 30th anniversary reissue of their long-out-of-print debut, Smack Bunny Baby.
Marking the album's first wide availability on vinyl since 1993, this newly remastered edition includes such cult favorites as "I, Fuzzbot," "Ride," "Martian Dance Invasion," and "Smack Bunny Baby."
Arriving December 1 and available for pre-order today, the LP can be found on black vinyl, as well as two limited-edition colorways: Violet (available exclusively at participating independent record stores) and Emerald Green (via CraftRecordings.com). Smack Bunny Baby will also make its debut in HD digital, while track "Velveteen Freak Scene" (originally a vinyl-only bonus track) will be available on streaming platforms for the very first time.
While their time together was cut short by tragedy after just five years, Dayton, OH's 3RA1N1AC (Brainiac) was one of the most influential and inspired indie acts of the 90s. Formed in early 1992 by singer/keyboardist/guitarist Timmy Taylor, bassist Juan Monasterio, guitarist Michelle Bodine, and drummer Tyler Trent, the band quickly carved out a spot for themselves in the city's rich underground scene, which also counted The Breeders and Guided by Voices among its members.
After releasing their first official single "Superduperseven" in the fall of 1992, the band signed to Grass Records and soon paired up with Girls Against Boys' Eli Janney (currently known for his work in Late Night with Seth Meyers' 8G Band) to produce their debut. What transpired was Smack Bunny Baby: a rambunctious and quirky collection of songs that straddled punk, noise rock, and new wave—complete with a retro twist, thanks to Taylor's nimble work on the Moog synthesizer.
Clocking in at just over 35 minutes, the album takes listeners on a delightfully manic journey: beginning with the grungy, hooky opener, "I, Fuzzbot." Throughout, the band marries blistering guitar riffs with electronic blips, while in songs like "Draag" and "Ride," Taylor's cathartic voice is intertwined seamlessly with the notes on his synth. Lyrically, Brainiac delivers plenty of Gen-X angst and paranoia—often with a side of surrealism, including in tracks like "Cultural Zero," the frenetic title track and the zany "Martian Dance Invasion," which features Bodine on vocals.