Craft Recordings Announces Jazz, Punk, And Soundtrack Black Friday Releases
Releases include a soundtrack for Joel and Ethan Coen's 1984 film 'Blood Simple.'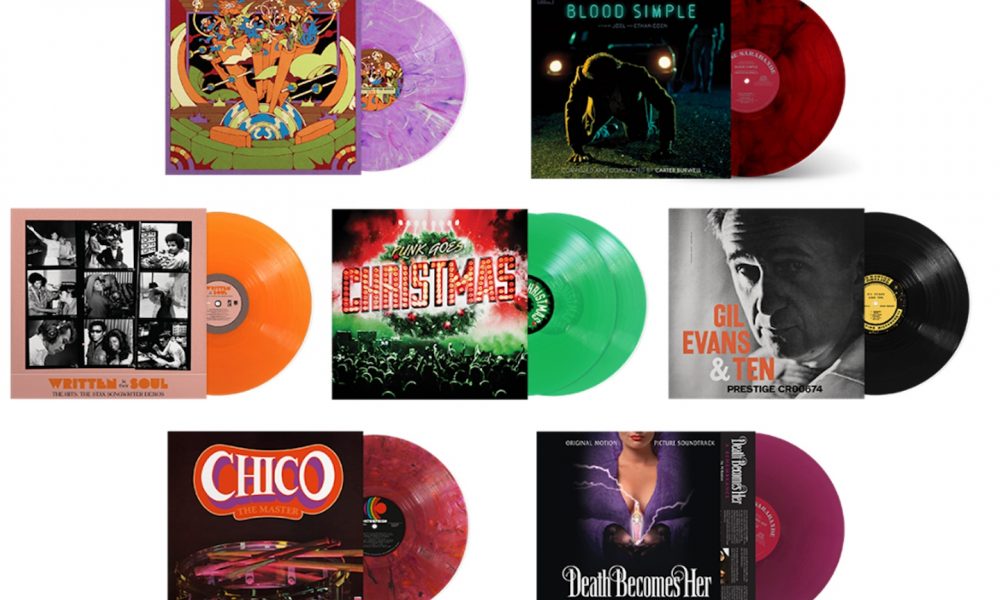 Craft Recordings has announced its exclusive line-up of titles for RSD (Record Store Day) Black Friday, taking place on November 24 at participating independent retailers.
This year's releases include seven limited-edition pressings from a wide range of genres and eras, encompassing everything from midcentury jazz to post-millennium punk. For jazz aficionados, offerings include a mono edition of Gil Evans' classic 1957 Prestige Records album Gil Evans & Ten and a 50th anniversary edition of Chico Hamilton's The Master (a 1973 lost gem featuring members of Little Feat).
Among this year's specially curated compilations are Written in Their Soul – The Hits: The Stax Songwriter Demos (featuring newly unearthed early versions of hits from Stax Records' heyday) and Jazz Dispensary: At the Movies (a collection of cult-classic soundtrack cuts from the likes of Melvin Van Peebles, Isaac Hayes, and Booker T. & The M.G.'s).
Other highlights include the first-ever vinyl pressing of Alan Silvestri's score for the 1992 black comedy Death Becomes Her, as well as a deluxe edition of the soundtrack to Joel and Ethan Coen's 1984 film Blood Simple (curated and produced by famed composer Carter Burwell himself). Meanwhile, a 10-year anniversary pressing of the long-out-of-print Punk Goes Christmas finds pop-punk acts like Yellowcard and All Time Low delivering their own high-energy versions of holiday favorites.
For more than two decades, Fearless Records has turned out a series of compilation albums in which punk, emo, metalcore, and post-hardcore bands reimagine songs from such wide-ranging genres as hip-hop, classic rock, 80s pop, and 90s alt-rock.
Since launching the series with Punk Goes Metal in 2000, Fearless has also served up themed compilations like Punk Goes Christmas—a 2013 release that marked the fourteenth offering in the Punk Goes… collection and climbed to No.9 on Billboard's Top Holiday Albums chart. Featuring pop-punk heavyweights like Yellowcard, All Time Low, and Set It Off, an expanded edition of the long-out-of-print album now arrives just in time for the tenth anniversary of its initial release.
Visit Craft Recordings' official website for more information.