Watch Brandee Younger And Pete Rock Discuss Dorothy Ashby On 'Good Morning America'
Younger's new album, 'Brand New Life,' is out April 7.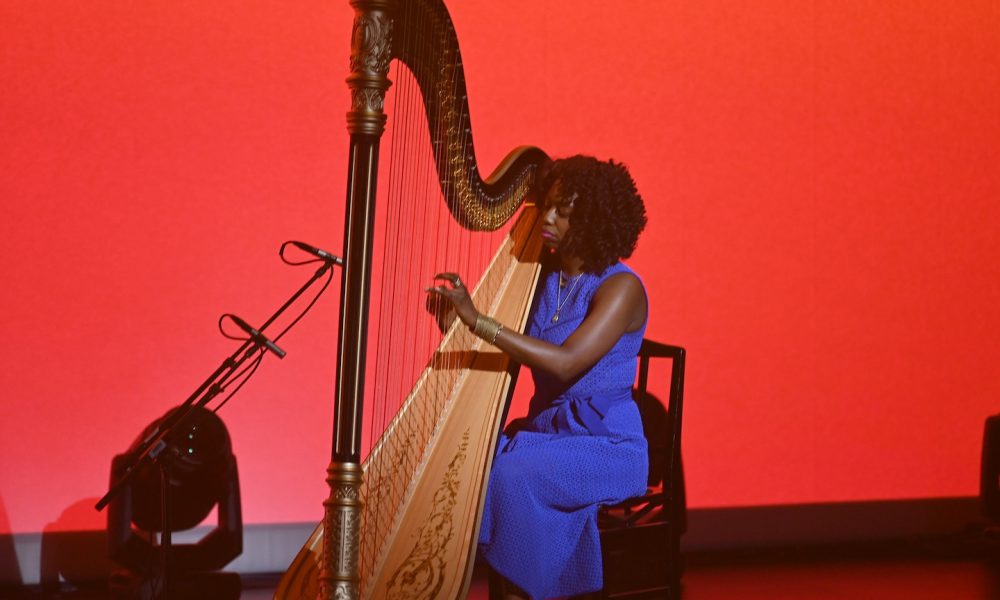 Brandee Younger sat down with Good Morning America to discuss her new album Brand New Life and the unparalleled legacy of trailblazing jazz harpist Dorothy Ashby. Watch the clip here.
Younger appeared alongside Pete Rock to discuss the lasting impact of Ashby's music across hip-hop and R&B, and how Brand New Life (out April 7 via Impulse! Records) celebrates Ashby's groundbreaking work.
A pioneer of the genre who is credited with redefining the harp's role in contemporary music, Dorothy Ashby has influenced hip-hop, jazz, and R&B musicians for decades, from Stevie Wonder to Jay-Z. Younger, a history-making composer herself in a genre that has remained largely male-dominated, continues Ashby's legacy on Brand New Life, utilizing the instrument to bridge genres and decades.
Younger most recently released the album's R&B and neo-soul inflected title track, "Brand New Life," a collaboration with Grammy-nominated singer Mumu Fresh. Brand New Life combines original works from Younger, reinterpretations of Ashby's work, and previously-unrecorded compositions by Ashby; the album also includes features by Pete Rock, 9th Wonder, and Meshell N'degeocello, alongside production by Makaya McCraven.
"Creating this album has been a longtime dream of mine," says Younger. "I really had a lot of living to do before being able to execute it, genuinely. The finished product is truly representative of where I am now and it is an honor to convey that through the compositions of one of my heroes."
Celebrated as the premier harpist of her generation, Brandee Younger has broken new ground for harpists over the entirety of her career. Younger made history as the first Black female solo artist to be Grammy-nominated for Best Instrumental Composition, for "Beautiful is Black" from her genre-busting 2021 major-label debut album, Somewhere Different.
That same year the album also garnered an NAACP Image Award nomination for Outstanding Jazz Album – Instrumental. Along with the release of Brand New Life, Younger will be embarking on a series of headlining shows across the U.S. this spring, and will follow her whirlwind 2023 with a residency as SFJazz's Resident Artistic Director in early 2024.