Harpist-Composer Brandee Younger Announces Dorothy Ashby-Inspired 'Brand New Life'
The first single from 'Brand New Life' is the previously unrecorded Ashby composition 'You're A Girl For One Man Only.'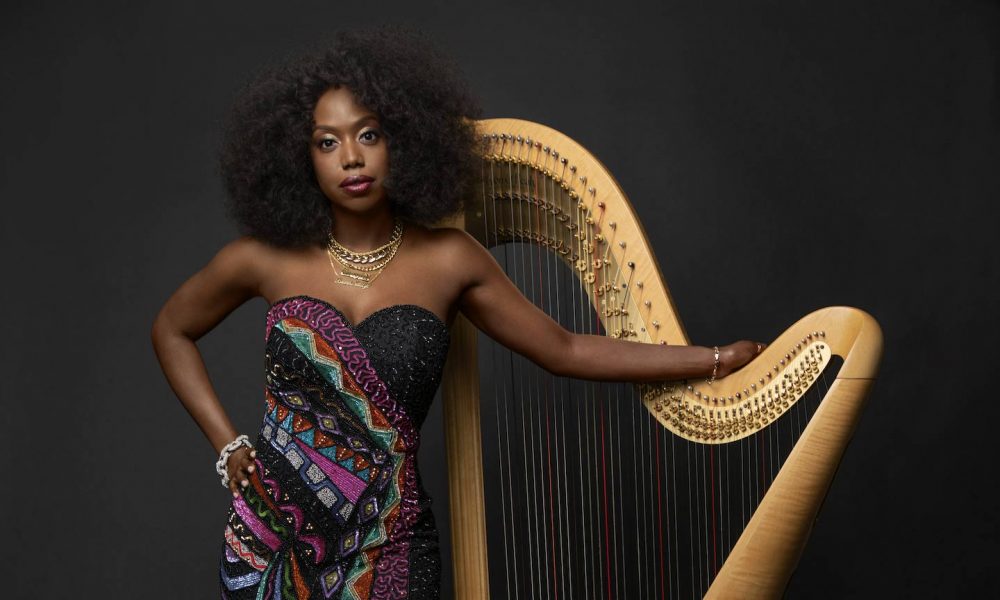 The Grammy-nominated harpist-composer Brandee Younger has announced that her new album Brand New Life will be released by Impulse! Records on April 7. The first single from the record, which is inspired pioneering Detroit harpist Dorothy Ashby, is the evocative, previously unrecorded Ashby composition "You're A Girl For One Man Only," which is available now.
Brand New Life is produced by multi-hyphenate drummer and composer Makaya Mccraven, and is Younger's celebration of Ashby, who is widely credited with establishing the harp's place in contemporary music. In an all-too-brief life, she featured the traditionally classical instrument on groundbreaking albums such as Afro-Harping and Dorothy's Harp, released in 1968 and 1969 respectively.
Brandee Younger - You're A Girl For One Man Only
Ashby's body of work has continued to be influential in the decades since her death at the age of 53, in 1986. It's been extensively sampled and transposed across jazz, hip-hop, and R&B, by such artists as Jay-Z, J. Dilla, Pete Rock, and Flying Lotus.
Brand New Life brings together the past and the present, combining Younger's original music with select reinterpretations of Ashby's work, and the latter's previously-unrecorded compositions. Younger was first introduced to Ashby via the many hip-hop artists who sampled her music, and she now collaborates with some of those very artists on the new album, including Pete Rock and 9th Wonder. The album also has notable contributions by Meshell N'degeocello, Mumu Fresh, and production by drummer and composer Makaya McCraven.
"Creating this album has been a longtime dream of mine," says Younger. "I really had a lot of living to do before being able to execute it, genuinely. The finished product is truly representative of where I am now and it is an honor to convey that through the compositions of one of my heroes."
The charts for the unrecorded "You're A Girl For One Man Only" were only unearthed through Brandee's longtime commitment to Ashby's history. A track that could have become a jazz standard of the 1960s, if it had been recorded when it was conceived, now emerges with timeless significance and a modern-day vibrance, amplified by Makaya's trademark synthesizer. The single is accompanied by a visualizer which is now available to view.
Younger made history as the first Black female solo artist to be Grammy-nominated for Best Instrumental Composition, for "Beautiful is Black," from her genre-crossing 2021 major label debut album Somewhere Different. The same year, the album gained an NAACP Image Award nomination for Outstanding Jazz Album – Instrumental. Younger will support the release of Brand New Life with a series of headlining shows across the US this spring. She will also embark on a residency as SFJazz's Resident Artistic Director in early 2024.
Pre-order Brand New Life, which is released on April 7.