Brian Eno's Acclaimed 'The Ship' Set For Colored Vinyl Reissue
Newly-remastered by Miles Showell at Abbey Road, the album returns on coke bottle green vinyl on December 8.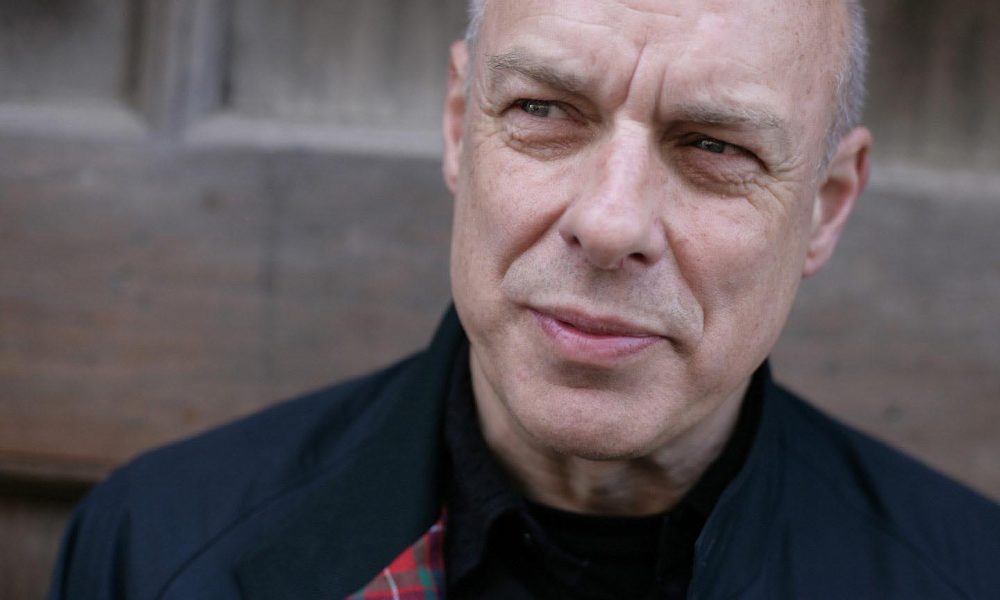 Astralwerks and UMe have announced the remastered re-issue of Brian Eno's seminal 2016 album The Ship, available on color vinyl (coke bottle green) on December 8.
The release coincides with a series of live performances, "Ships," which features Brian Eno with Baltic Sea Philharmonic and its conductor Kristjan Järvi and is a newly commissioned work from La Biennale di Venezia. The first performance will premiere on October 21 in Teatro la Fenice as the centerpiece of the 2023 Venice Biennale Musica. "Ships" features an orchestral adaptation of The Ship as well as new and classic Eno compositions.
The Ship was the first Eno record to feature vocals since 2005's Another Day On Earth and was inspired in part by the sinking of the Titanic and the First World War.
"Humankind seems to teeter between hubris and paranoia," Brian said at the time, "the hubris of our ever-growing power contrasts with the paranoia that we're increasingly under threat."
The opening track, "The Ship," and the second, "Fickle Sun (i)," unfold over the majority of the album. They then give way to "Fickle Sun (ii): The Hour Is Thin," with narration from actor Peter Serafinowicz, and "Fickle Sun (iii)," a celebrated interpretation of The Velvet Underground's "I'm Set Free."
The Ship was widely acclaimed on release, Pitchfork said "The Ship is a great, unexpected record. The title track and "Fickle Sun (i)" on their own and as a connected piece of music are marvelous accomplishments, distinctive in Eno's catalog. And "I'm Set Free" immediately ranks among the most perfect-sounding pop songs Eno has ever had a hand in making." 
As well as performing with Baltic Sea Philharmonic and their conductor Kristjan Järvi, Ships, the performance will also bring to stage Peter Serafinowicz for a live cameo appearance, and support from long-time collaborators guitarist Leo Abrahams and programmer/keyboardist Peter Chilvers as well as additional vocals from Melanie Pappenheim.
"The album The Ship is an unusual piece in that it uses voice but doesn't particularly rely on the song form," says Brian. "It's an atmosphere with occasional characters drifting through it and characters lost in the vague space made by the music. There's a sense of wartime in the background and a sense of inevitability. There is also a sense of scale, which suits an orchestra, and a sense of many people working together.
"I wanted an orchestra that played music the way I would like to play music: from the heart rather than just from the score. I wanted the players to be young, and fresh, and enthusiastic. When I first saw the Baltic Sea Philharmonic, I found all that…and then noticed they were named after a sea. That sealed it!"
"Ships" will be performed at the following venues:
21st Oct, Venice ~ Biennale Musica 2023, Teatro La Fenice (3pm & 8pm) SOLD OUT
24th Oct, Berlin ~ Philharmonie Berlin
26th Oct, Paris ~ La Seine Musicale
28th Oct, Utrecht ~ TivoliVredenburg SOLD OUT
30th Oct, London ~ Royal Festival Hall, Southbank (6.30 & 9pm)