Brian May Discusses 'Resurrection' In 'Back To The Light' Track-By-Track
'Back To The Light' is out August 6.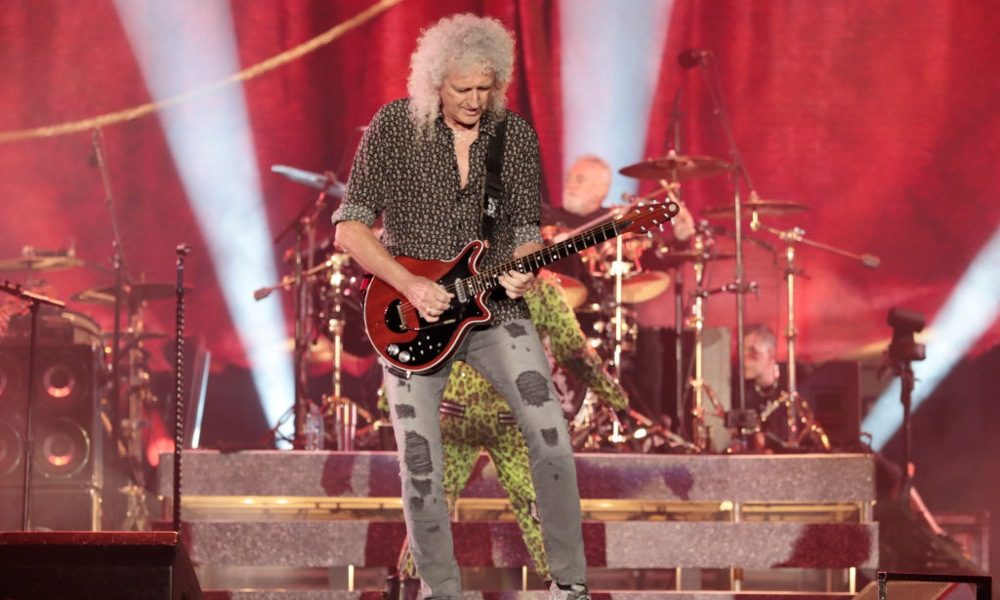 Brian May has released a YouTube video discussing his seminal hit, "Resurrection," in the first part of a multi-part series going through the songs on his solo smash Back To The Light. The album is set to be reissued on August 6 in celebration of the project's 30th anniversary.
Regarding the song, May says in the video, "I listened to it this morning and it really did kind of blow me away because it's so massive in scope, and it's so ridiculously ambitious from the point of view of singing as well as playing, I think that's the one I want on my tombstone really!"
"Resurrection," is considered by many to be THE standout cut from May's 1992 solo album, Back to the Light. Performed live by The Brian May Band, "Resurrection," would often be featured as the centrepiece of May's epic 'Guitar Extravagance' sequence, holding its own alongside Queen's revered "Bohemian Rhapsody." Issued as a single in 1993, "Resurrection" arrived in the UK Singles Chart accompanied by a video of notably – in May's words – "biblical intensity."
The lyrics reflect May's battle to find a sense of purpose and selfhood again during a period of mammoth personal upheaval. In its development, a close friend and bandmate would prove crucial. The backing track for the song appears in a different form as an instrumental titled "Ride To Win" on the late, much-missed drummer Cozy Powell's 1992 album, The Drums Are Back. As May explains it, "We traded contributions!"
"The impetus came from Cozy and it was a gift from Heaven. I'm looking for something which expresses my need to try and find new life, and suddenly Cozy comes in with the track he's made down at Mono Studios, his favorite place to achieve his signature massive drum sound. He said, 'What do you think of this, Brian, you want to play on this for me?' I said, 'Yeah, I'll do whatever you want.' And he said, 'Well, do you want it for your solo album as well?' I went, 'Yeah, that would be great,' so we shared everything. And immediately I was inspired to write 'Resurrection'."