Listen To BTS' New Japanese Single 'Stay Gold'
The new track also features on the band's forthcoming Japanese album, 'Map Of The Soul: 7 ~ The Journey ~'.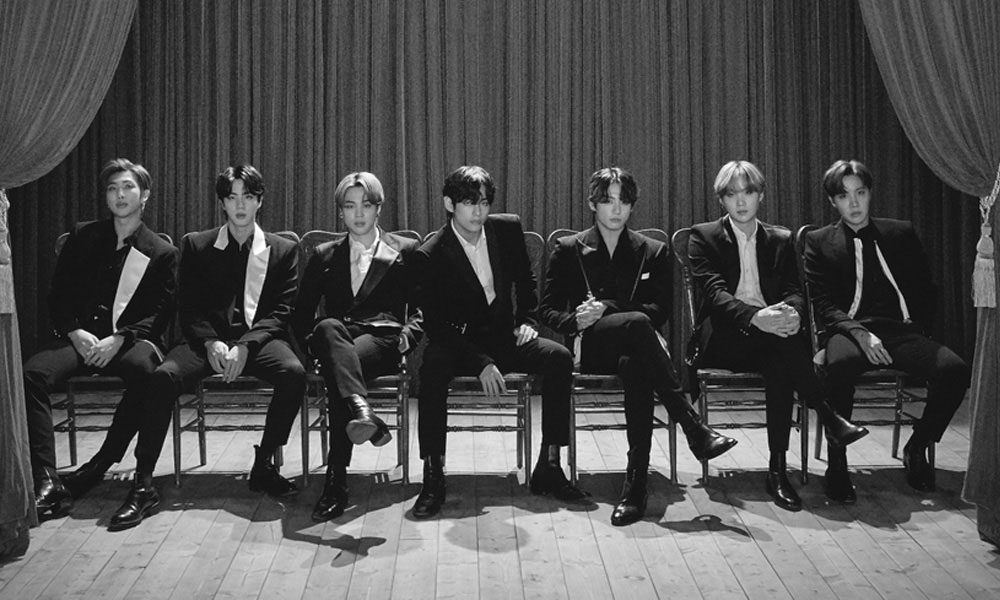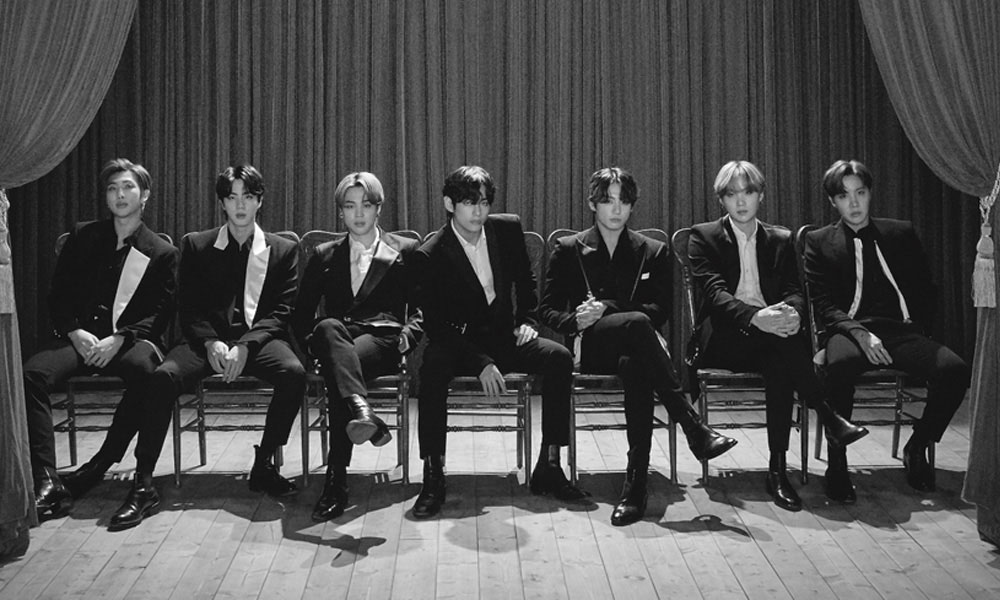 BTS have released 'Stay Gold', the focus single from the group's forthcoming Japanese-language album Map of the Soul: 7 ~The Journey~. You can check it out below.
The soothing, uplifting track opens with youngest member Jungkook softly cooing, "In a world where you feel cold, you gotta stay gold, baby" before the song kicks into the blend of bouncy hip-hop beats on the verses and power-pop production on the choruses. Like some of the tracks from BTS' past discography, the song is a comforting pop blanket with its scaling, surging hook encouraging listeners to "stay gold," delivering empowering words at a time when many need it.
'Stay Gold' has arrived just as BTS made major sales and chart history in Japan, the second-largest music industry in the world behind the United States. Earlier today, Japanese music chart Oricon revealed its mid-year sales statistics sharing that BTS topped its overall album-sales rankings for the first half of 2020. That feat comes thanks to the group's latest K-pop album Map of the Soul: 7 selling 429,000 copies in the region since its February release, according to Oricon.
Oricon also shared that this marks the first time in 36 years that a foreign artist has topped their albums chart for the first half in the year. The last artist to accomplish this was none other than Michael Jackson, who managed to do so with his iconic, mega-selling Thriller album in 1984. It's also notable as Japan has a very healthy album and record industry particularly for its local artists with physical albums and DVDs still major sources of revenues for artists and labels.
BTS will be releasing Map Of The Soul : 7 ~ The Journey ~ digitally at 11am EDT / 8am PDT on 14 July (midnight JST on 15 July), followed by the physical products on 7 August in the U.S.
Limited-Edition A and B versions also include a video disc containing the music video of 'Stay Gold' and its 'making of' footage, plus other music videos. Limited-Edition C and D versions include a 56-page photo booklet featuring an array of new and unseen conceptual photos of BTS.
Map Of The Soul: 7 ~ The Journey ~ is out on 14 July and can be pre-ordered here.
Format:
UK English