BTS To Hold 'Proof' Live Event Online Next Week
The Korean record-breakers will celebrate their anthology album with a special online performance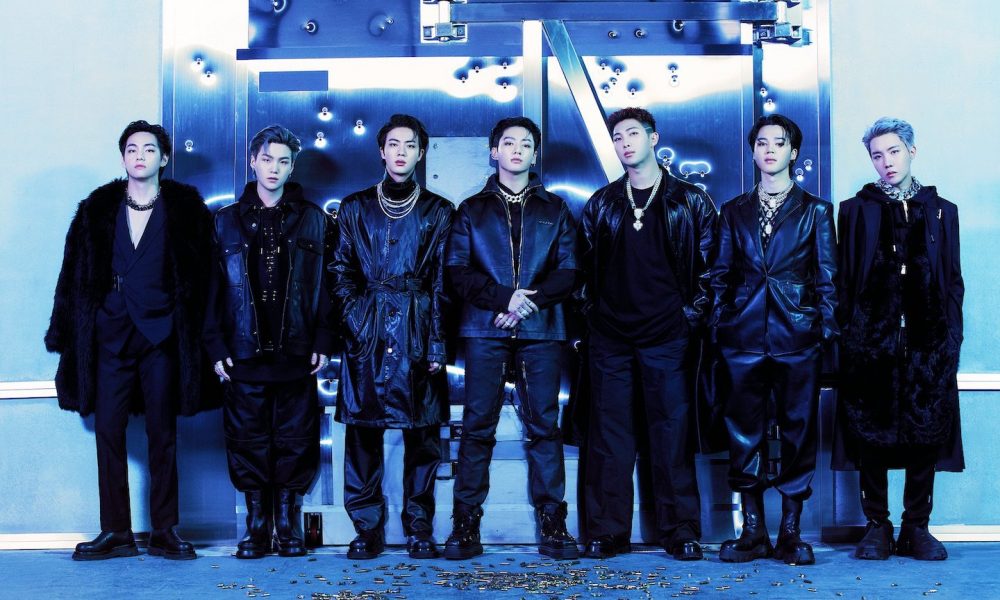 BTS will celebrate their ninth anniversary and the release of their new anthology album Proof in style next week with a special live event.
The Korean record-breakers are set to hold a Proof live performance, which will be streamed via their official YouTube channel, Bangtan TV.
Proof Live will take place on Monday (June 13) at 9pm KST (8am ET). According to a poster shared on the group's Twitter page, a "special guest" will also join the seven-piece for the event. No further details about the event have been shared at present.
The online performance will follow the release of the Proof anthology album – which spans three discs – on Friday (10). The record will reflect on BTS' journey so far, collating some of their biggest hits from the last nine years, as well as demo versions of familiar tracks, previously unreleased songs, and the brand new single "Yet To Come."
"The BTS anthology album that embodies the history of BTS will be released as they begin a new chapter as an artist that has been active for nine years to look back on their endeavors," BTS' label, Big Hit Music, said in a statement. "The anthology album Proof consists of three CDs [and] includes many different tracks – including three all-new tracks – that reflect the thoughts and ideas of the members on the past, present, and future of BTS.
In the lead-up to the release of Proof, BTS has also embarked on their own Apple Music radio show, BTS Radio: Past & Present. In the first episode, titled Beginnings, the group shared songs that charted "the rise of BTS and songs that shaped their sound and style."
Rapper Suga chose  "Intro – The Most Beautiful Moment In Life" as one of his picks, explaining: "I remember working on this song and exactly how much I struggled with it. Thinking about it brings tears to my eyes right now. [There are] just so many memories with this song."
Singer Jungkook, meanwhile, selected "I Need U," saying that the 2015 track "is special to us in many ways." "The album The Most Beautiful Moment In Life I think is just a great album, and "I Need U" got us our very first No.1 win on a Korean music show," he said. "I think back then was when we first got the feeling that we were finally being noticed, finally about to make it."