BTS Launch Apple Music Show 'BTS Radio: Past & Present'
The world-conquering Korean group will celebrate nine years together with three episodes journeying through their story so far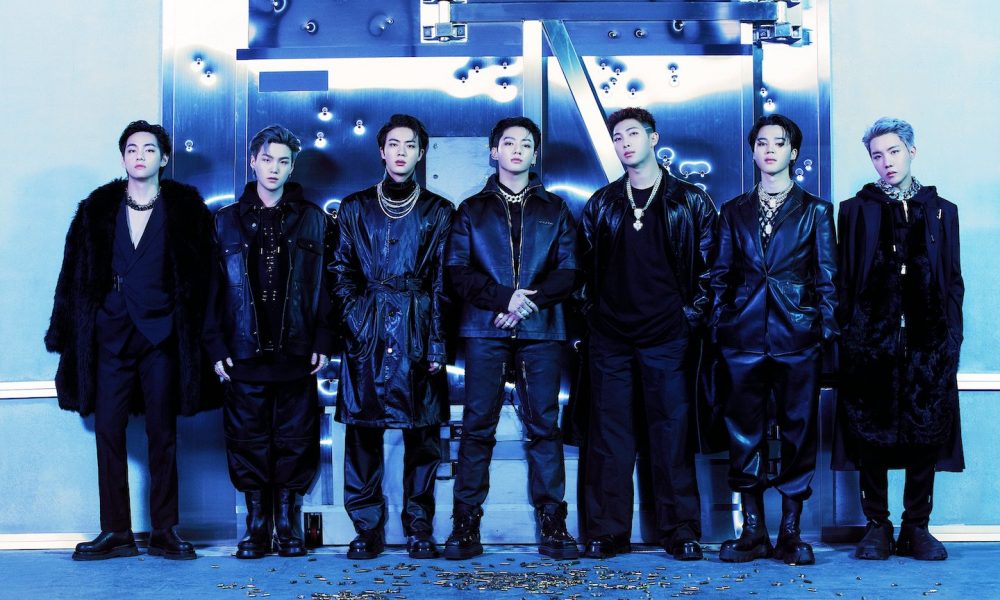 BTS has launched a new radio show on Apple Music 1, called BTS Radio: Past & Present. 
The show will run for three episodes and will take listeners on the record-breaking Korean group's journey to becoming BTS while sharing stories and meaningful songs that helped shape the band over the last nine years. 
"We wanted to use this radio show to celebrate nine years of BTS with you guys and with our ARMY all over the world," the group's leader RM said. "We wanted to share the BTS songs that help tell our story." 
The first episode was released on May 28, titled Beginnings and charting "the rise of BTS and songs that shaped their sound and style." The hour-long broadcast is available to listen to any time on-demand with an Apple Music subscription. 
During the first installment, the group shared their selections for the tracks that impacted their sound. Rapper Suga chose "Intro – The Most Beautiful Moment In Life" as one of his picks, explaining: "I remember working on this song and exactly how much I struggled with it. Thinking about it brings tears to my eyes right now. [There are] just so many memories with this song." 
Singer Jungkook selected "I Need U," saying that the 2015 track "is special to us in many ways." "The album The Most Beautiful Moment In Life I think is just a great album, and "I Need U" got us our very first No.1 win on a Korean music show," he said. "I think back then was when we first got the feeling that we were finally being noticed, finally about to make it." 
Eldest member Jin, meanwhile, chose "N.O" and "Danger," noting they "best represent the struggling times we had." "Our members had a tough time back then," he added. 
BTS Radio: Past & Present will continue on June 3 with the band picking the favorite songs of their fanbase, ARMY. A third and final episode will arrive on June 10, exploring how BTS achieved global fame. 
June 10 will also mark the arrival of BTS' anthology album Proof. The record will feature three CDs, collating the group's biggest hits, unreleased demos, and three new songs, including the single "Yet To Come (The Most Beautiful Moment In Life)." 
"The BTS anthology album that embodies the history of BTS will be released as they begin a new chapter as an artist that has been active for nine years to look back on their endeavors," BTS' label, Big Hit Music, said in a statement. "The anthology album Proof consists of three CDs includes many different tracks – including three all-new tracks – that reflect the thoughts and ideas of the members on the past, present, and future of BTS."