Carrie Underwood To Perform 'My Gift' For HBO Max Christmas Special
"Creating this album has been good for my heart, and I'm thrilled to get to share it with the world and to bring it to life with Playtone and HBO Max."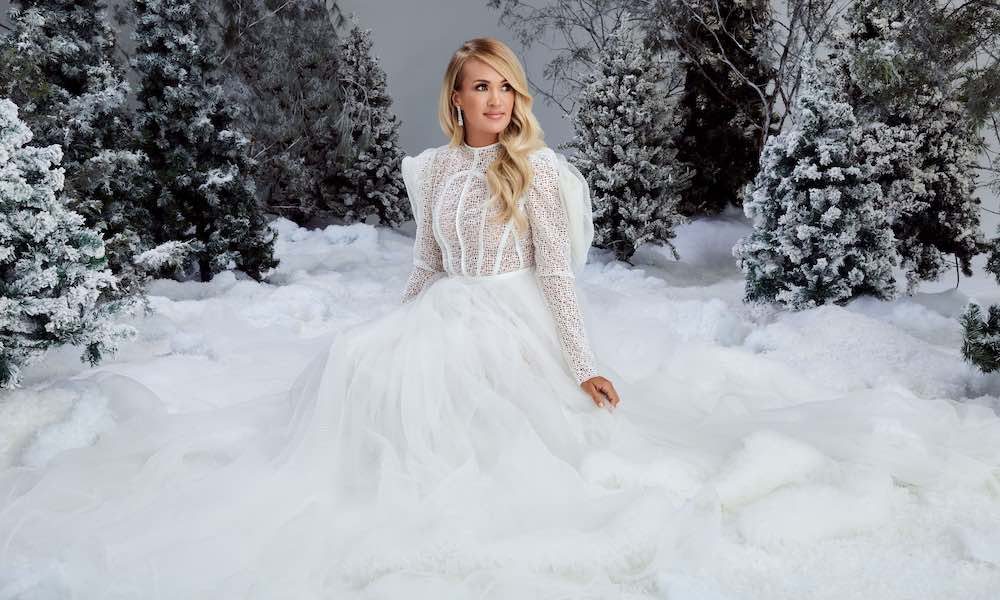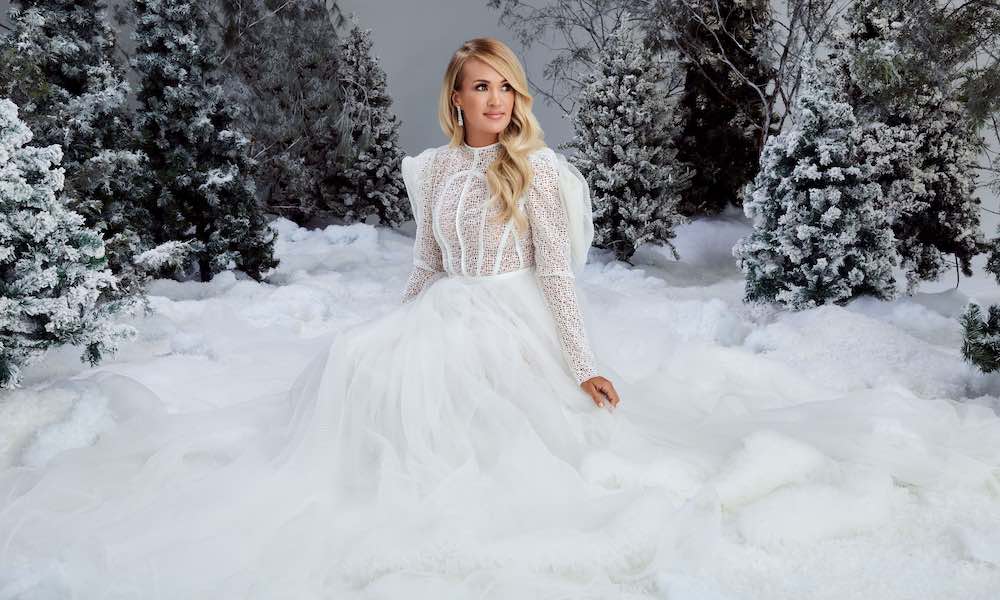 HBO Max has announced that Carrie Underwood will be bringing her first-ever Christmas album My Gift to the streaming platform for an exclusive holiday special. The seven-time Grammy Award-winning artist will be performing with a live orchestra and choir for the program executive produced by Gary Goetzman and Tom Hanks for Playtone alongside Underwood and her manager Ann Edelblute.
"The journey of writing and recording this album started last year when I finished my tour and we could have never anticipated the circumstances we would be in this year," said Carrie Underwood. "Creating this album has been good for my heart, and I'm thrilled to get to share it with the world and to bring it to life with Playtone and HBO Max."
On her new holiday album that's out today, Underwood combines holiday classics, like "Silent Night" and "Have Yourself A Merry Little Christmas" with several originals, such as "Let There Be Peace" and "Hallelujah" with John Legend. The album features songwriting and production contributions from Legend, Toby Gad, Brett James, and David Garcia, who Underwood previously collaborated with on her 2018 album Cry Pretty, which he co-produced. Underwood's five-year-old son Isaiah Fisher even appears on "Little Drummer Boy."
Carrie Underwood & John Legend - Hallelujah (Official Audio Video)
Prior to the release of My Gift, Underwood previewed the project with "Let There Be Peace" and an album trailer giving viewers a glimpse into the creative process behind the album.
"Now more than ever, we all need to focus on what Christmas is about and rely more on our family. Even though it has been a tough year, sometimes I feel like the greatest realizations can come at the worst times, or at the most stressful times, and it makes you more thankful for the things that you do have," said Underwood in the trailer.
Of the holiday special, HBO Max Head of Original Content Sarah Aubrey has said: "Carrie Underwood is a multi-faceted talent and we are thrilled to be partnering with her and our friends at Playtone to bring a dose of holiday cheer."
The My Gift special is set to shoot later this fall and air in time for the holiday season. Meanwhile, the album is available on streaming platforms now and Underwood has released new merchandise bundles in the official My Gift store.
My Gift is out today and can be bought here.
My Gift Track List
1. Joyful, Joyful, We Adore Thee (Traditional)
2. O Come All Ye Faithful (Traditional)
3. Let There Be Peace (Carrie Underwood, Brett James, David Garcia)
4. Little Drummer Boy (featuring Isaiah Fisher) (Harry Simeone, Henry Onorati, Katherine Davis)
5. Sweet Baby Jesus (Carrie Underwood, Brett James, David Garcia)
6. Hallelujah (with John Legend) (John Stephens aka John Legend, Toby Gad)
7. O Holy Night (Traditional)
8. Mary, Did You Know? (Buddy Greene, Mark Lowry)
9. Have Yourself A Merry Little Christmas (Ralph Blane, Hugh Martin)
10. Away In A Manger (Traditional)
11. Silent Night (Traditional)